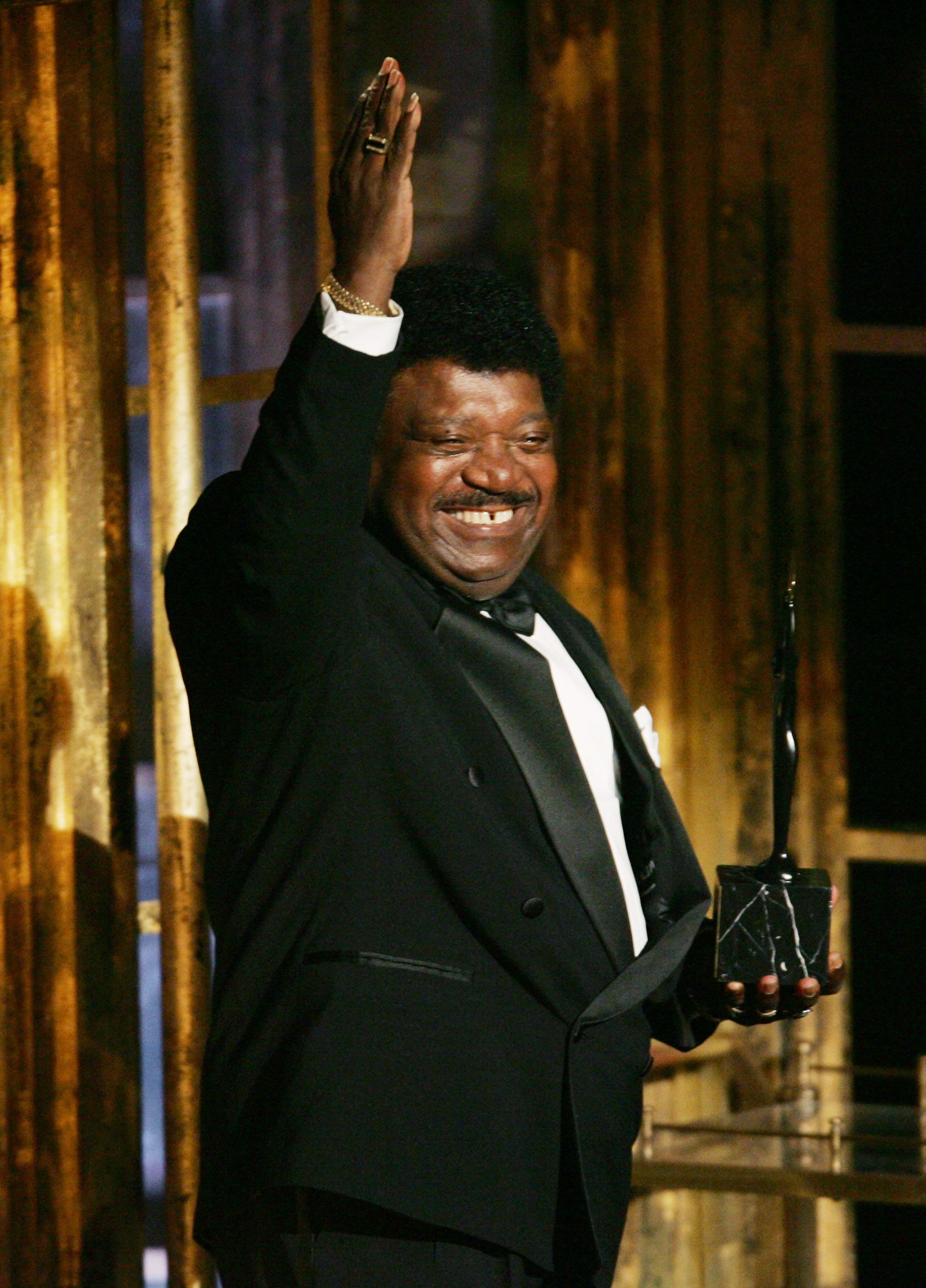 Honey-toned R&B heavyweight Percy Sledge, best known for the 1966 hit "When a Man Loves a Woman," has passed away at the age of 74 at his Baton Rouge, Louisiana, home, reports ABC News. Sledge's agent, Steve Green, confirmed the news on Tuesday morning. The cause of his death remains unconfirmed.
In a statement, Green said of his client: "He was a wonderful guy in a terrible business. He was truly a standout."
Born in Leighton, Alabama, he began his musical career in the early 1960s, cutting his teeth performing covers at local frat parties and clubs with the group The Esquires. "When a Man Loves a Woman" would prove to be his breakout single, shooting up to the No. 1 spot on the Billboard Hot 100 and Billboard R&B Charts and propelling the former hospital nurse to international fame.
The smash song, which Sledge wrote when a lady left him for another fellow, was famously immortalized by Bette Midler during a gripping scene in the 1979 rock soap opera The Rose, and has been covered by the likes of Michael Bolton and Joe Cocker.
The performer saw several other successful singles, including "Take Time to Know Her" and "Warm and Tender Love," over his five-decade-long career, and he recorded dozens of studio albums and compilations. He was inducted into the Rock and Roll Hall of Fame in 2005 for his contributions to the music industry, and was awarded the first-ever Rhythm & Blues Achievement Award in 1989.
Sledge is survived by his wife, Rosa, and his children.