When Is the 'Reacher' Release Date On Amazon Prime Video And What to Expect From Season 1?
Jack Reacher is coming back to screens, six years after Tom Cruise last played the character in Never Back Down. Amazon Prime Video is releasing a Reacher series, coming to the streaming service this February.
Tom Cruise was widely mocked for being nothing like the six foot five, 200-plus pound Reacher described in Lee Child's novels, so the Amazon show has tried to make up for that with its casting of Alan Ritchson as the former military police officer turned crime solver.
For their version, Amazon is going back to the very beginning of the character, with the first series based on the very first Reacher novel.
Here's when you can expect the show, plus everything else you need to know about the upcoming series.
When is Reacher coming out?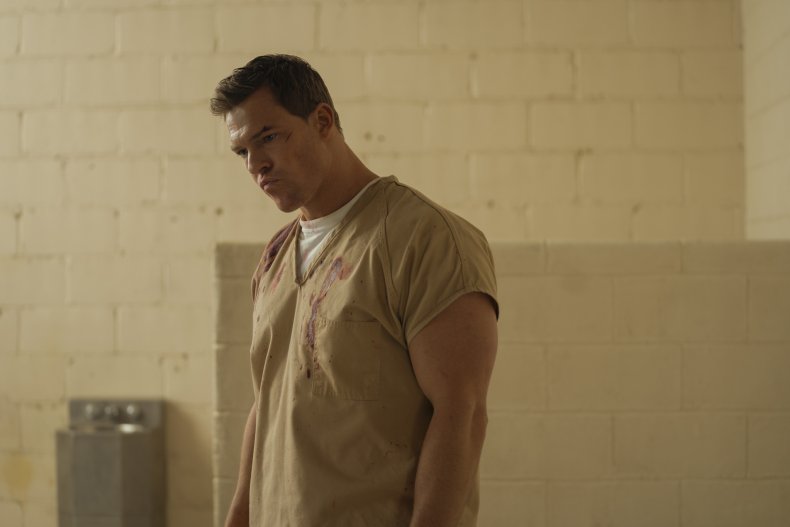 The first season of Reacher is coming to Amazon Prime Video on Friday, February 4, 2022.
Rather than releasing the show weekly, the streamer is set to release all eight episodes on that date.
As with the majority of Amazon series, the eight episodes are expected to be released at midnight Pacific Time on Friday. When it will be available where you are depends on your time difference from the west coast of the U.S.
Who is in the cast of Reacher?
Leading the cast is Alan Ritchson, the six foot three actor probably best known for two superhero roles – Hawk in HBO Max's Titans and Aquaman in The CW's Smallville.
Speaking to Empire, Ritchson said of his physical resemblance to the character: "Barefoot I'm six-three-and-a-half...ish. When I put boots on I'm six-five. And we decided we're gonna come in at 235 [lbs]. I walk around at 205, so I wanted to put on some weight. And it shows on screen. I look like an ox."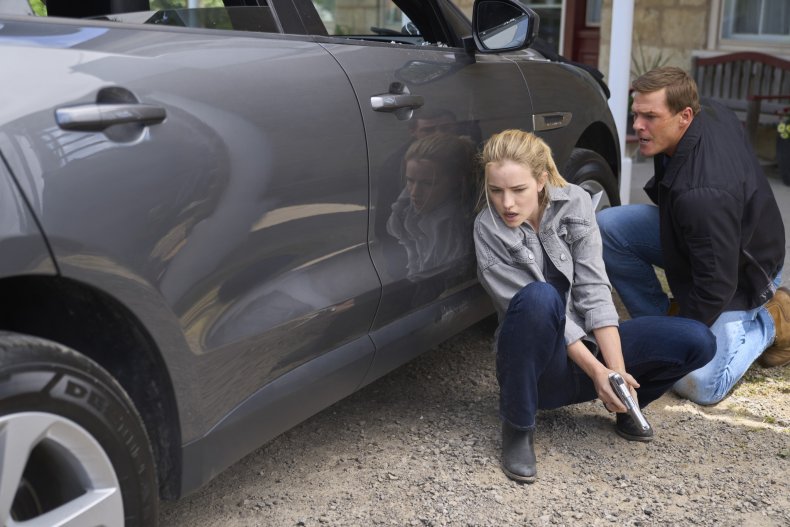 Starring alongside Ritchson as Reacher is Dare Me actor Willa Fitzgerald as Roscoe, a local police officer investigating a series of murders. Also appearing is iZombie's Malcolm Goodwin as Finlay, a local police chief who initially distrusts Reacher.
Also starring are the following:
Bruce McGill as Mayor Teale
Chris Webster as K.J.
Currie Graham as Kliner Sr.
Harvey Guillén as Jasper
Hugh Thompson as Baker
Kristin Kreuk as Charlie
Marc Bendavid as Hubble
Maria Sten as Frances Neagley
Maxwell Jenkins as Young Reacher
Willie C. Carpenter as Mosley
In that same interview, Ritchson jokes about his fellow cast members: "Casting nobody over three feet helps. We have to get children as supporting cast."
What will happen in Reacher?
The official plot synopsis reads: "Reacher follows Jack Reacher, a veteran military police investigator who has just recently entered civilian life. Reacher is a drifter, carrying no phone and the barest of essentials as he travels the country and explores the nation he once served.
"When Reacher arrives in the small town of Margrave, Georgia, he finds a community grappling with its first homicide in 20 years. The cops immediately arrest him and eyewitnesses claim to place Reacher at the scene of the crime. While he works to prove his innocence, a deep-seated conspiracy begins to emerge, one that will require Reacher's keen mind and hard-hitting fists to deal with. One thing above all is for sure: They picked the wrong guy to take the fall."
The series is based on Killing Floor, Child's debut novel, first released in 1997, in which Reacher is drawn into a complicated plot of counterfeiting and murder.
The Amazon version of the show has been given the seal of approval of Child himself. He told Entertainment Weekly: "​​If you've loved Reacher, then this is as close as you will ever get to him on the screen. Trust me: It's perfect."