World Leaders React to Nuclear Deal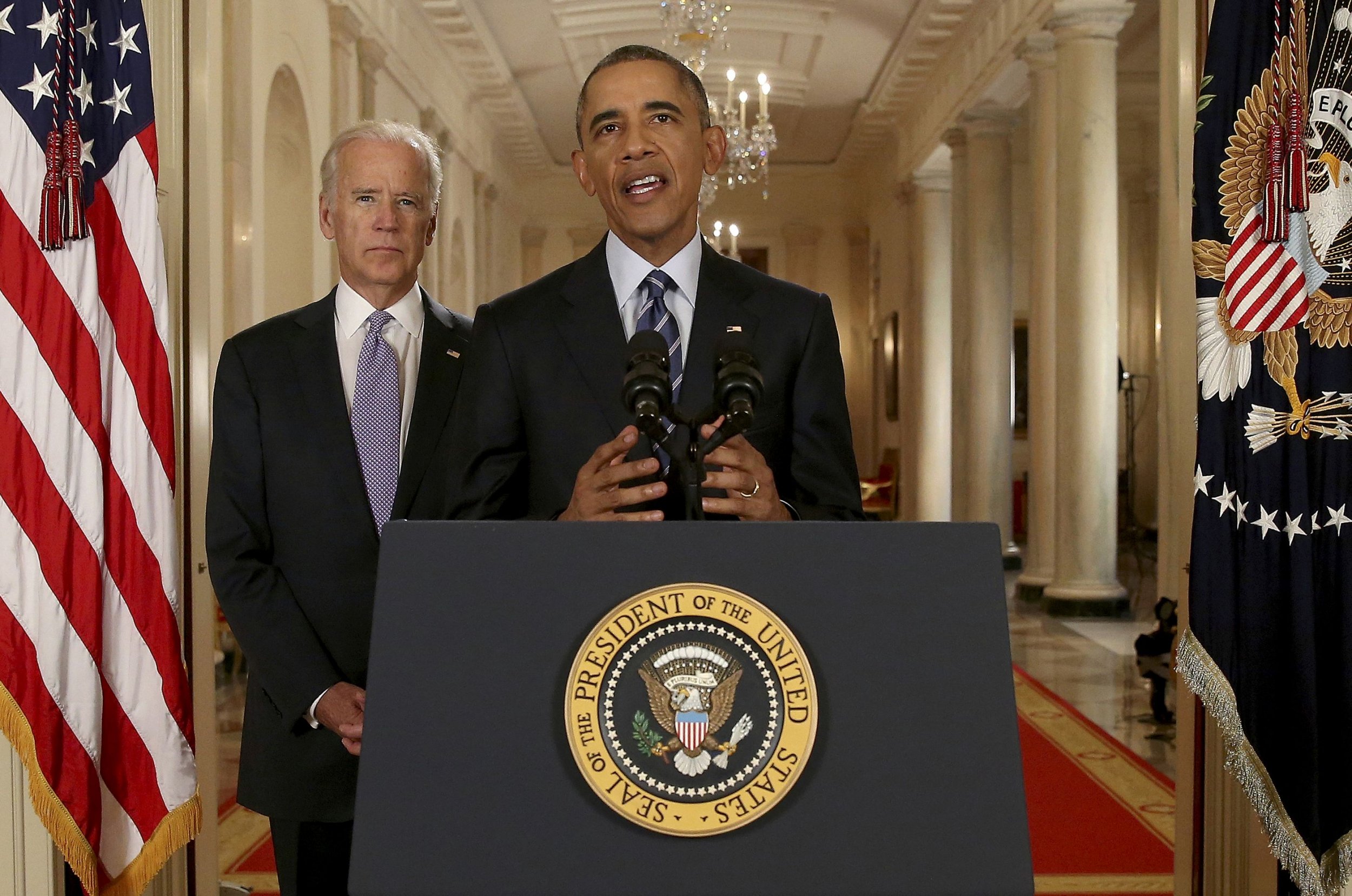 After years of negotiations, a deal on Iran's nuclear ambition was reached Tuesday morning, with the nation agreeing to limit its nuclear power program in exchange for the lifting of harsh economic sanctions.
President Barack Obama praised the deal in an address to the nation Tuesday, saying it will permanently block Iran from producing a nuclear weapon. With Vice President Joe Biden looking on, Obama outlined some of the conditions in the agreement, which includes a dramatic reduction in Iran's stockpile of enriched uranium and installed centrifuges.
"To put that in perspective, Iran currently has a stockpile [of enriched uranium] that could produce up to 10 nuclear weapons," said Obama. "Because of this deal, that stockpile will be reduced to a fraction of what would be required for a single weapon. This stockpile limitation will last for 15 years."
However, Israeli Prime Minister Benjamin Netanyahu called the deal a "historic mistake" that will give Iran "a jackpot, a cash bonanza of hundreds of billions of dollars, which will enable it to continue to pursue its aggression and terror in the region and in the world," Agence France-Presse reports.
"Iran is going to receive a sure path to nuclear weapons," said Netanyahu, who tweeted a photo of crowds burning American and Israeli flags in Iran two days before the deal was reached.
The Egyptian Ministry of Foreign Affairs, on the other hand, issued a more cautious statement, expressing "hope that the deal between both sides is complete and prevents an arms race in the Middle East as well as ensuring the region is free of all weapons of mass destruction, including nuclear weapons," according to The Jerusalem Post.
U.S. Secretary of State John Kerry, a key member of the negotiating team, told reporters in Vienna that he could not promise the deal "is going to work without a hitch." In a tweet posted after the deal was signed, Kerry called the agreement "the good deal we have sought."
British Foreign Secretary Philip Hammond also welcomed the deal, saying in a statement that "having reached this important agreement, our focus will now be on its swift and full implementation to make sure that a nuclear weapon remains beyond Iran's reach."
"We hope, and expect, that this agreement will herald a step-change in Iran's relations with its neighbors and with the international community," Hammond said.
The Iran deal "shows constructive engagement works," Iranian President Hassan Rouhani tweeted. "With this unnecessary crisis resolved, new horizons emerge with a focus on shared challenges."
Rouhani issued a rebuttal to Netanyahu's swift condemnation of the deal, warning Iranians and regional neighbors not to "be deceived by the propaganda of the warmongering Zionist regime."
In the U.S., there was no shortage of critics of the deal, including Republican politicians running for the 2016 presidential nomination. Former Arkansas Governor Mike Huckabee said the deal "empowers an evil Iranian regime to carry out its threat to 'wipe Israel off the map.'" Former Florida Governor Jeb Bush, speaking the day before the deal was announced, said that it would be "appeasement" and that the U.S. "should walk away" from it.
Senator Marco Rubio called the deal "dangerous" and said in a statement he hopes Congress will vote it down.
In a statement, Bob Corker, Republican chairman of the Senate Foreign Relations Committee, said he was speaking "from a place of deep skepticism that the deal actually meets the goal of preventing Iran from obtaining a nuclear weapon." He added, "In the coming days, Congress will need to scrutinize this deal and answer whether implementing the agreement is worth dismantling our painstakingly constructed sanctions regime that took more than a decade to establish."
Obama has said that he will veto any moves by Congress to block the advancement of a deal.
Jim Walsh, an international security expert and a research associate in MIT's Security Studies Program who specializes in nuclear nonproliferation, talked to Newsweek about the prospects of the agreement just hours before it was signed. "Even if Snow White proposed this deal and it was the perfect deal on earth, [hard-liners] would still try to kill it," he said.
But Walsh is optimistic. "[The president] has an agreement in hand supported by the international community. If Congress kills it, they get blamed for unilaterally killing the negotiation. They don't want that on their hands. I think they'll criticize, but they won't want to blow this thing up."
Hans Blix, the former head of the International Atomic Energy Agency, said he believes the main issue worrying some in the region is not nuclear arms but economics. "An Iran without sanctions will become stronger economically—this aspect is more acute to the neighboring countries and worries them more."
Speaking to Newsweek, Blix added that one of the main driving forces for Iran is to end its isolation. "Iran is an advanced and sophisticated country, very different from North Korea. Getting rid of the sanctions is an important part, but even more important is to not be excluded from the international community."
Lina Khatib, director of the Carnegie Middle East Center in Beirut, told Newsweek she is positive about the implications of the deal in the region. "I think the nuclear deal paves the way for future talks on Syria that involve Iran, Saudi Arabia, the U.S. and other stakeholders. It increases Iranian trust in the international community. We should look at it as a positive step forward in the region."
However, she said she thinks the deal will lead to other countries demanding similar deals. "Now that the deal is a reality, we can expect Arab Gulf countries to demand the same privileges in terms of nuclear enrichment as Iran has been given."