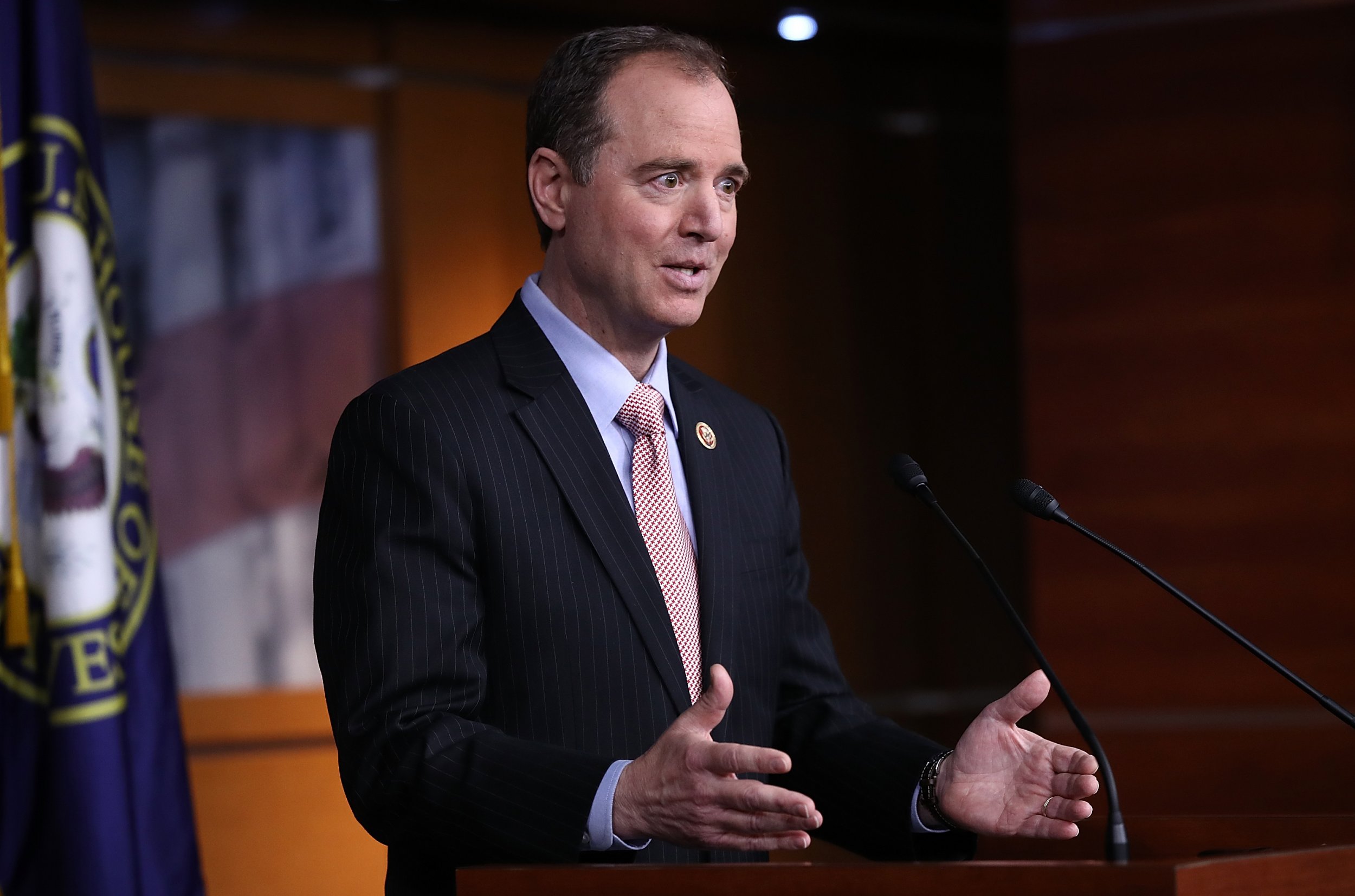 President Donald Trump and congressional Republicans are doing Putin's job for him by releasing the Nunes memo, said John McCain on Friday afternoon.
"The latest attacks on the FBI and Department of Justice serve no American interests – no party's, no president's, only Putin's," the Arizona Republican senator tweeted.
McCain's reaction was one of many to Trump's decision to declassify a four-page memo created by Republicans on the House Intelligence Committee that alleged the FBI and Department of Justice showed political bias when they sought a warrant to surveil of Carter Page, a former foreign policy adviser to the Trump campaign.
Representative Devin Nunes, chair of the House Intelligence Committee, asserted in the memo that law enforcement authorities failed to mention to a judge that the warrant request was based on evidence from a controversial dossier paid for by anti-Trump political partisans. But even some Republicans weren't convinced.
"Hahahahaha this is the whole memo? The big deep state scandal to take down Trump was about surveillance of Carter Page who had been an FBI target for years before the dossier?" former Jeb Bush staffer and Republican operative Tim Miller tweeted.
Page has long and deep ties to Russia and was investigated by the FBI in 2013 for his connections to a known Kremlin spy, three years before joining the Trump campaign, which is currently under investigation by special counsel Robert Mueller.
Still, Trump defended his release of the memo, claiming the FBI's actions were a "disgrace."
It's "a disgrace what's happening in our country," he said. "A lot of people should be ashamed of themselves, and much worse than that."
Nunes defended his decision to release the memo, saying that Americans had the right to know what he believes to be true.
"The committee has discovered serious violations of the public trust, and the American people have a right to know when officials in crucial institutions are abusing their authority for political purposes."
Page, who has an obvious vested interest in discrediting the investigation against himself, agreed.
"The brave and assiduous oversight by Congressional leaders in discovering this unprecedented abuse of process represents a giant, historic leap in the repair of America's democracy," he said.
Congressional Democrats, who have their own versions of events in a memo that the House Intelligence Committee voted not to release, were angry.
This is "a shameful effort to discredit the DOJ and FBI, undermine the Special Council's ongoing investigation, and undercut congressional probes," said the committee's ranking member Adam Schiff. Sources of vital information could "dry up" for the United States if they know that their identity could be revealed because of "political winds."
Senator Tim Kaine, who was Hillary Clinton's running mate in 2016, pointed out that the members of the intelligence community implicated in the memo are all Republicans—including former FBI Director James Comey, current FBI head Christopher Wray, and current Deputy Attorney General Rod Rosenstein.
"Trump's on a tweet rampage against FBI/DOJ for being too helpful to Dems. But there's a problem with that theory: Comey? Republican. Wray? Republican. Mueller? Republican. Sessions? Republican. Rosenstein? Republican. I guess, to him, upholding the Constitution is pro-Democrat," he tweeted.
The FBI Agents Association released a statement saying that it has "not, and will not, allow partisan politics to distract us from our solemn commitment to our mission."
But former FBI Director James Comey had no problem being distracted. "That's it?" he tweeted. "Dishonest and misleading memo wrecked the House intel committee, destroyed trust with Intelligence Community, damaged relationship with FISA court, and inexcusably exposed classified investigation of an American citizen. For what? DOJ & FBI must keep doing their jobs."