The SF Earthquake Aftermath: Injuries, Fire, Homes Destroyed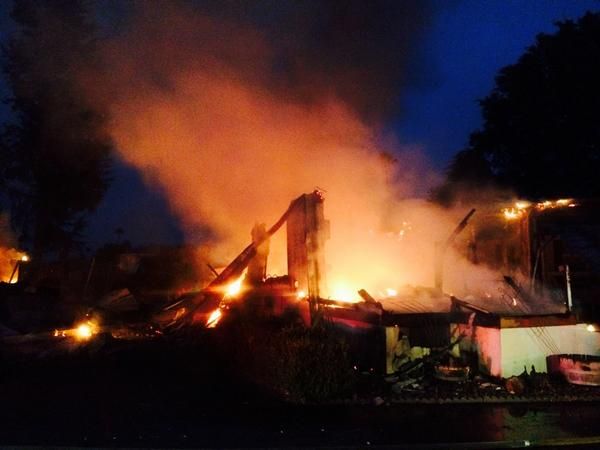 A 6.0 magnitude earthquake shook through Napa and San Francisco early on Sunday morning, leaving at least 87 people injured and tens of thousands of homes without power. The quake is the largest that's struck the area since the Loma Prieta earthquake of 1989.
The SF Gate reports that the aftershocks of the quake severely damaged historic buildings around downtown Napa and started fires at a mobile home park inhabited by elderly folks. Four mobile homes were destroyed, possibly fueled by natural gas and broken water mains caused by the quake.
Many residents reported not feeling the earthquake. The quake's biggest aftershock -- with a 3.6 magnitude -- hit at 5:47 am. Others reported a "significant shaking motion" and jerky motions when the tremor hit.
California Governor Jerry Brown released a statement this earlier this morning, saying the Office of Emergency Services was working to "respond to impacts to residents and critical infrastructure. These public safety officials are doing all they can to help residents, and those living in affected areas should follow their guidance and instruction."