Former US Diplomat Kurt Volker Outlines Ukraine Scandal's Main Points Before Congress: Read Testimony
In his day-long testimony before members of Congress behind closed doors Thursday, former top U.S. diplomat to Ukraine Kurt Volker laid out five main points about the ongoing scandal involving President Donald Trump pressuring Ukrainian President Volodymyr Zelensky to investigate former Vice President Joe Biden.
In his prepared opening remarks to lawmakers, which were obtained by Newsweek Friday and can be read in full below, Volker stated he was "concerned that a negative narrative about Ukraine, fueled by assertions made by Ukraine's departing Prosecutor General, was reaching the President of the United States, and impeding our ability to support the new Ukrainian government as robustly as I believed we should."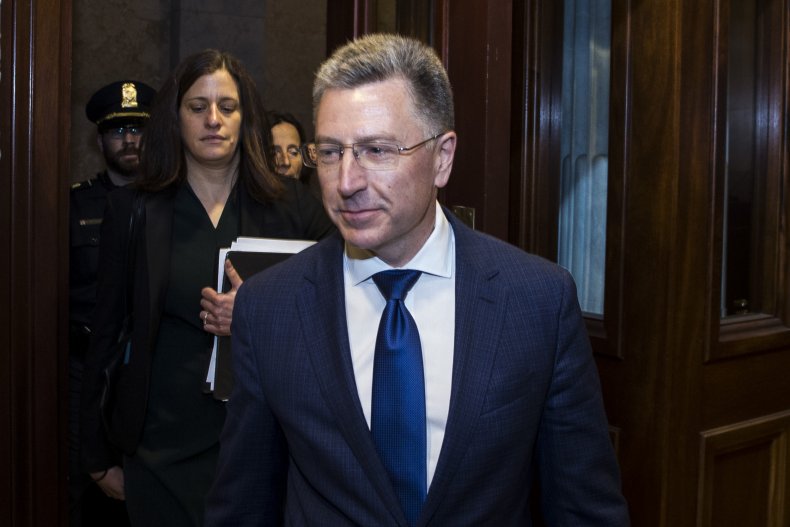 He also distanced himself from the revelations that Trump urged a foreign leader to investigate a political rival. Volker did say, however, that he was aware—and concerned—about hundreds of millions of dollars in military aid being withheld from Ukraine by the U.S.