The Cryptic Letter Al-Qaeda Sent Hostage Warren Weinstein's Family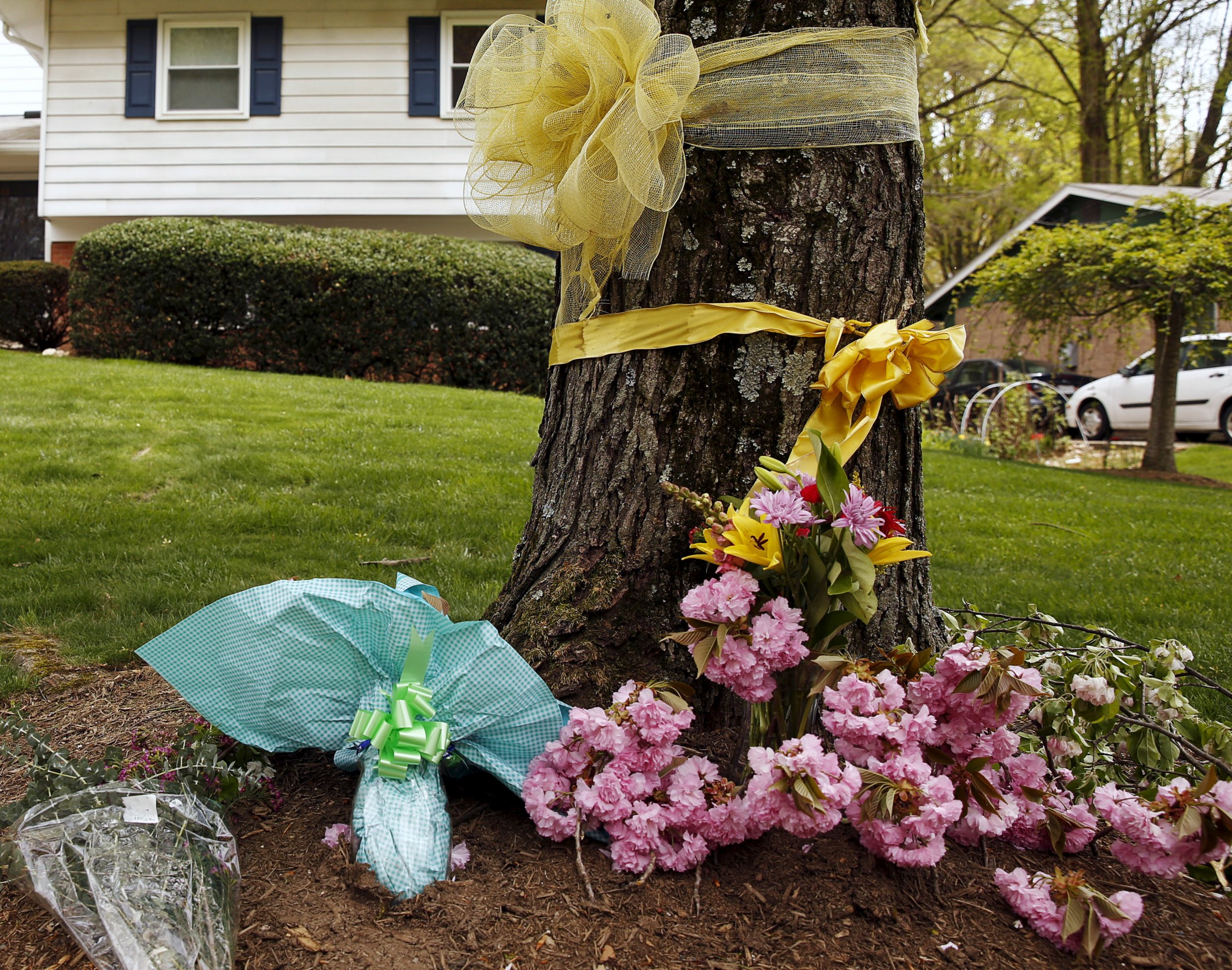 The White House on Thursday declassified information about the deaths of two hostages held by Al-Qaeda, Warren Weinstein and Giovanni Lo Porto. Weinstein, an American, had been held since 2011 and Lo Porto, an Italian, since 2012. The men were killed by a drone strike targeting an Al-Qaeda compound on the Pakistan border. Intelligence sources were unaware the hostages were inside the compound.
Speaking at a press conference, President Barack Obama said he took full responsibility for the accidental deaths and noted that Weinstein, an aid worker, had been held hostage because of his Jewish faith. The United States has long had a practice of not paying ransom for hostages, although other nations do. The government has exchanged prisoners for military hostages, most recently Bowe Bergdahl.
Al-Qaeda hoped to exchange Weinstein for other prisoners, according to an August 2014 letter sent to Weinstein's family and obtained by the SITE Intelligence Group, a jihadist watchdog.
The organization of Qa'eda al-Jihad would like to clarify the following for the family of the prisoner, Warren Weinstein:

- Your government wants Warren Weinstein to die in prison so that it may absolve itself of responsibility regarding his case.

- Your government has not made any serious efforts for the release of the prisoner.

- Your government has not contacted us for his release.

- We are not interested in retaining the prisoner in our protection; we are only seeking to exchange him in return for the fulfilment of our demands that we have conveyed.

- With the permission of Allah, we will not spare any efforts for the release of our prisoners who have been imprisoned by your government for no guilt except that they had acted in defense of the Muslim Ummah against the oppression of the American government.

- Your continued silence on the inaction of your government will only lead to your prisoner dying a lonely death in prison after this deliberate and prolonged neglect on the part of your government.

- Therefore, if you want Warren Weinstein to be released, do whatever you can to pressurize your government.
SITE also found a message from Al-Qaeda leader Ayman al-Zawahiri to the Weinstein family, warning them not to believe Obama: "He might say to you: I am doing all that I can to release your relative. Do not believe him."
Al-Zawahiri was seeking to trade Weinstein in exchange for members of the Osama bin Laden family and other extremists. He also added the condition that the United States must stop its drone strikes.
SITE Director Rita Katz addressed Al-Qaeda's message in a 2014 SITE report: "The release of Bowe Bergdahl from Taliban captivity likely motivated Al-Qaeda to try for the same results with Weinstein. This message is an attempt to manipulate the American public to pressure the administration with the question 'Why Bergdahl and not Weinstein?'"
The White House has said on numerous occasions that it goes to great lengths to retrieve hostages through rescue missions. But its handling of American journalist James Foley's hostage situation was criticized by his family.
In December 2014, an American rescue mission to retrieve journalist Luke Somers, who was being held by Al-Qaeda in Yemen, failed. Both Somers and Pierre Korkie, a South African man whose ransom was to be paid at 6 a.m. that day, were dead by 8 a.m., shot in a shootout between the terrorist group and a Navy SEALs unit sent to rescue the pair.
The United States was unaware Korkie's ransom was set to be paid. "When the U.S. unilaterally takes all the other options off the table and leaves itself with only the military option, then if that goes wrong, the results can be tragic," Gregory D. Johnsen, an expert on Al-Qaeda in Yemen, told The New York Times when news of the failed mission first broke.
The family of Austin Tice, a reporter taken captive in Syria in 2012, said the U.S. government negotiation system for hostages lacks transparency. "It's not individuals that don't want to help. It's the policy, frankly," Marc Tice, Austin's father, told Newsweek in an interview this February.