Read Donald Trump's and Elise Stefanik's Full Statements After She Takes Top Republican Job
Representative Elise Stefanik will officially take over as House Republican Conference chair after congresswoman Liz Cheney was ousted from the leadership role over her repeated criticisms of Donald Trump.
House Republicans elected Stefanik in a secret ballot vote on Friday morning. The New York lawmaker defeated Representative Chip Roy of Texas, 134-46.
Stefanik said in a statement following the vote that she was honored to take the position and that the party was ready to unite against President Joe Biden's administration.
"I'm truly honored and humbled to earn the support of my colleagues to serve as the House Republican Conference Chair. House Republicans are united in our focus to fight on behalf of the American people to save our country from the radical Socialist Democrat agenda of President Biden and Nancy Pelosi," she said.
She continued, "The American people are experiencing an economic crisis, a border crisis, an energy crisis, and a national security crisis due to Far-Left radical policies. House Republicans will continue to put forth policies focused on growing our economy and getting people back to work, reopening our schools, promoting American energy independence, securing our border, strengthening our national security, and protecting our Constitution."
Trump—who endorsed Stefanik to replace Cheney—also issued a statement shortly after the secret ballot vote on Friday morning.
"Congratulations to Elise Stefanik for her Big and Overwhelming victory! The House GOP is united and the Make America Great Again movement is Strong," the former president said.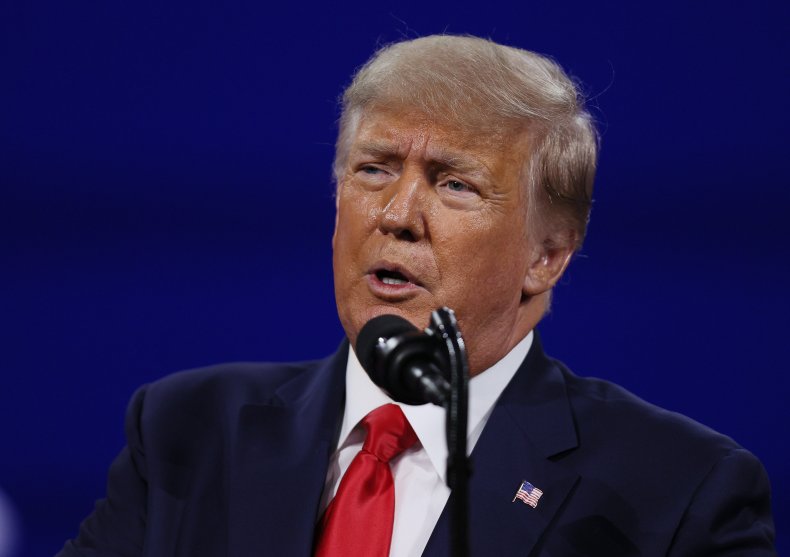 Cheney was ousted from her leadership role on Wednesday in a voice vote for repeatedly breaking with the party to condemn Trump's baseless allegations that the 2020 presidential election was rigged and stolen by the Democrats.
The vote was proof that Trump's grip on the GOP remains "ironclad," Republican strategists told Newsweek.
Trump celebrated her removal in a lengthy statement, in which he described Cheney as a "bitter, horrible human" who has "no personality or anything good having to do with politics or our Country."
The Wyoming lawmaker vowed after her removal to do everything in her power to stop Trump from becoming president again. She also said she would absolutely be running for reelection.
"Right now, I am very focused on making sure that our party becomes again a party that stands for truth and stands for fundamental principles that are conservative and mostly stands for the Constitution," Cheney said on the Today show. "And I won't let a former president or anybody else unravel the democracy. Whatever it takes."