As the public impeachment hearings entered their second day, the White House released a memo of the first conversation between President Donald Trump and Ukraine President Volodymyr Zelenskiy.
Democrats in the House of Representatives launched an impeachment inquiry in September after a transcript of a July call showed that Trump asked Zelenskiy to investigate former Vice President Joe Biden and his son Hunter. They argue that this was an abuse of power in the form of a quid pro quo, a charge Trump has staunchly denied.
Public hearings began on Wednesday with testimony from William Taylor, the top U.S. diplomat in Ukraine, and George Kent, a State Department official. Hearings continued on Friday, with former U.S. Ambassador to Ukraine Marie Yovanovitch taking questions from members of the House Intelligence Committee.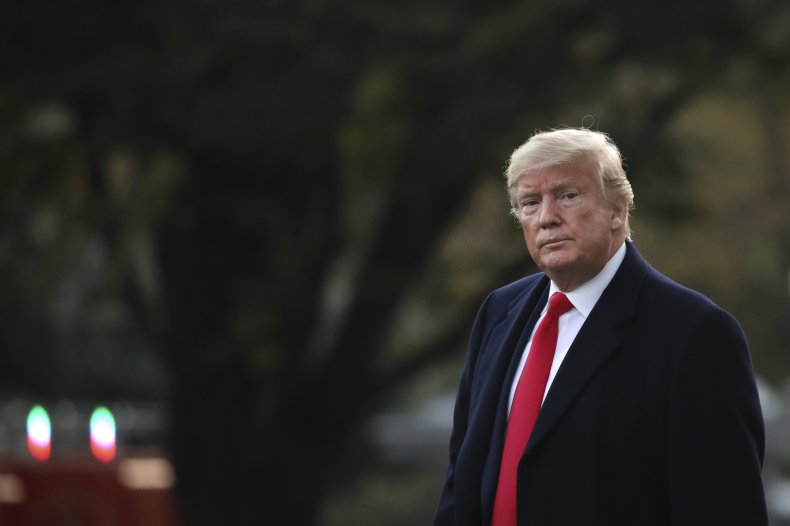 On Friday, the White House released a rough transcript of a phone call between Trump and Zelenskiy, which occurred on April 21, three months before the July 25 call that's at the center of the impeachment inquiry. At the time, Zelenskiy was still the president-elect, as he didn't take office until May, and he credited Trump with being a "great example" of how to win an election.
"I guess, in a way, I did something similar.... I have no doubt you will be a fantastic president," Trump responded.
During the brief call, the two leaders mostly discussed the upcoming inauguration, which Zelenskiy repeatedly invited Trump to attend. While he couldn't commit to being there himself, Trump praised Ukraine as a country and told the president he would send a representative to the inauguration. Secretary of Energy Rick Perry attended the event.
On Monday, Trump teased the release of the transcript, calling himself the "most transparent president in history" in a tweet. He claimed that since this was the first phone call he had with Zelenskiy, it was the most important. Trump concluded by saying he was sure people would find it "tantalizing."
Trump has repeatedly maintained his innocence in the matter, calling it a "witch hunt." On Friday morning, the president tweeted that, based on Ukrainian Minister of Foreign Affairs Vadym Prystaiko's recent comments, the impeachment inquiry should be closed.
"I have never seen a direct link between investigations and security assistance. Yes, investigations were mentioned, you know, in a presidential conversation. But there was no clear connection between these events," the minister told Interfax on Thursday.
These comments, Trump claimed, proved that the "fake impeachment inquiry is now dead," and he called for Democrats to apologize to the United States.