Read the Queen's Formal Consent to 'Most Dearly Beloved Grandson' Prince Harry's Wedding to Meghan Markle
Prince Harry finally received the monarch's consent to marry his fiancée Meghan Markle that makes their wedding legitimate in the eyes of the Crown and the country.
For generations, descendants of King George II, with the exception of princesses who marry into foreign families, have needed the consent of the ruling sovereign to wed. The Royal Marriages Act 1772 stipulating such rule was repealed and replaced by the Succession to the Crown Act 2013, which limited the need for the formal consent to the first six people in line to the British throne, but Harry still needed his grandmother's consent.
He is currently the fifth person in the line of succession, soon to be sixth with the arrival of his elder brother Prince William's child, but Queen Elizabeth II had no objections to his desire to marry the American actress.
The Queen officially notified the Privy Council, a formal advisory body made up of a government minister who is appointed for life, in an official statement consenting to the wedding that uses the couple's full names.
"My Lords, I declare my Consent to a Contract of Matrimony between My Most Dearly Beloved Grandson Prince Henry Charles Albert David of Wales and Rachel Meghan Markle, which consent I am causing to be signified under the Great Seal and to be entered in the Books of the Privy Council," the declaration, dated March 14, read.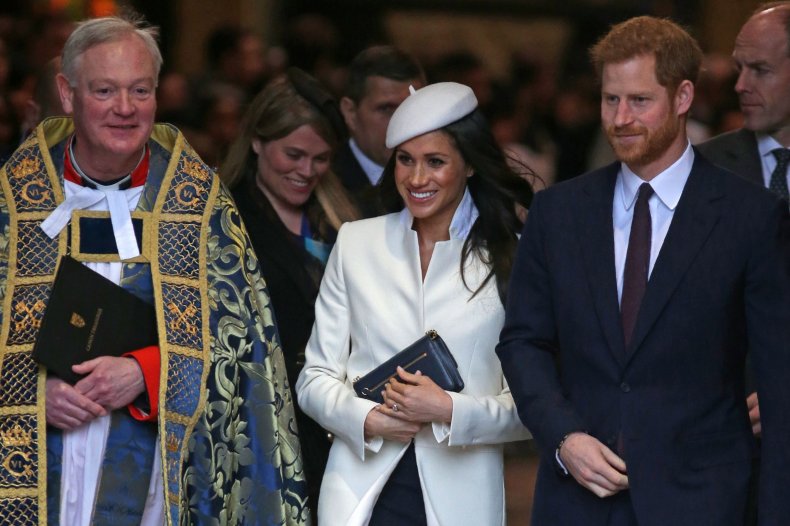 The language of the statement is the same as the one used seven years ago in occasion of Prince William's wedding to Kate Middleton. The Queen later issued another formal document known as the Instrument of Consent, an elaborately decorated document that was sent to the nuptial couple for safekeeping, a few days before the royal wedding took place on April 29, 2011. That document featured the addition of the words "Our Trust and Well-beloved" in describing Prince William's bride-to-be.
The existence of the two documents provoked some confusion, as some thought the Queen intentionally left out the affectionate wording in describing Markle—a baseless concern. As the wedding is still two months away, scheduled for May 19, the Instrument of Consent for Harry and Meghan is also forthcoming. Only then could a comparison between the words be made, if needed.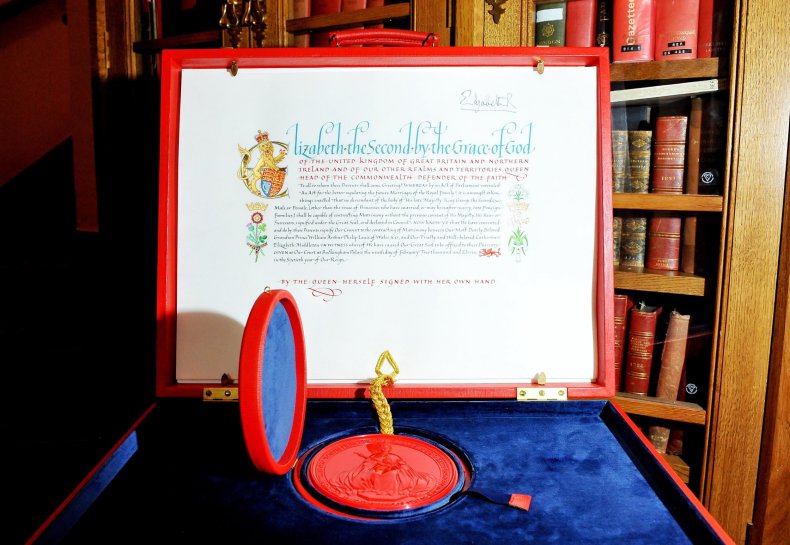 In another official step toward the wedding, Markle received her baptism last week. Archbishop of Canterbury Justin Welby, who conducted the service and is also expected to officiate as the couple makes their marriage vows, described the occasion in an interview with British broadcaster ITV. "It was very special, it was beautiful and sincere," he said.
The archbishop also confessed his worst fears for possible mishaps during the wedding ceremony, such as dropping the ring or forgetting the vows in the right order—both of those things, he said, happened to him at recent weddings.