Read This Letter Joe Biden Sent a Widow After His Office Kept Sending Her Late Husband Correspondence
A major theme of Joe Biden's 2020 presidential campaign has been the former vice president's sense of compassion and empathy. And now, one woman on Twitter has shared a personal anecdote that speaks to those character traits.
On Thursday, Twitter user Catherine Cooke shared a letter addressed to her mother, Ruth, from February 19, 2002, back when Biden was the senator for Delaware. Cooke explained that while she was sorting through some of her mother's things, she found the old letter, in which Biden apologized for his office continuing to send correspondence to Ruth's late husband after he had died. In the letter, Biden also offered some words of wisdom, telling Ruth that time does heal, even though grief can be unbearable.
"This is no form letter. This is heart and human connection. Thank you for reaching out to her, Mr. Vice President. #BidenHarris2020," Cooke said of the letter that was addressed to her mother. Her tweet has received over 75,000 Likes, and over 15,000 Retweets.
"Dear Mrs. Cooke," Biden's letter begins. "Yesterday, your son Jason informed my press secretary that even though your husband passed away last fall, my office continues to send correspondence addressed to him. Mrs. Cooke, the only thing I can say is we screwed up and I sincerely apologize for causing you any additional pain.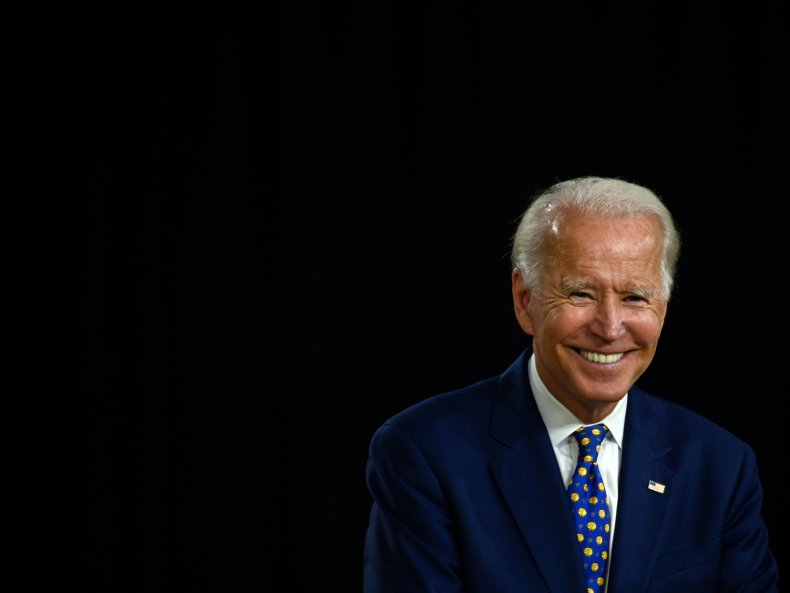 "As you may know, back in 1972, my wife and younger daughter were killed in a car accident, so even though I would never presume to know how you feel, I understand something of what it means to lose a spouse suddenly. For me, it went far beyond grief, to a kind of anger and guilt and sense of the world being turned upside down.
"I often tell people who lose a loved one that the 'firsts' are always the hardest — the first Christmas, the first birthday, the first anniversary. I know from my experience how little words can mean at such a time, but I know, as hard as it can be to believe, that time does heal. And I know, with faith and family to help, that you will reach that day of healing, when you can remember your husband and smile, with joy for what he shared with you and for his enduring spirit.
"Again, I apologize for any additional pain we may have caused you," Biden concluded the letter, signing: "With sympathy, Joseph R. Biden, Jr. United States Senator."