Trump 'Let Down' by Several Republicans in Health Care Bill's Failure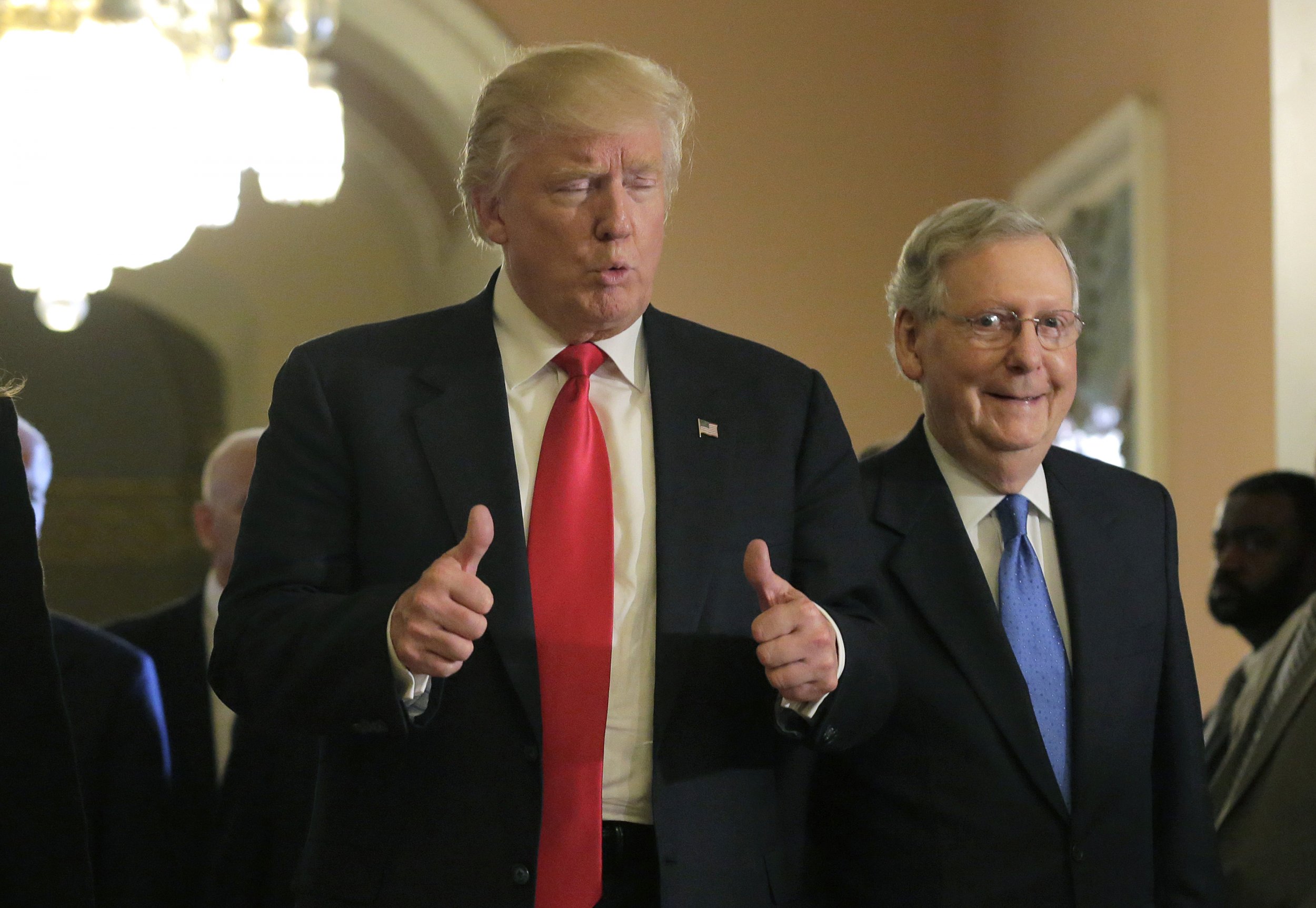 President Donald Trump has wasted no time in lashing out at the Republicans who failed to back the Senate GOP health care bill.
The defection of GOP Senators Mike Lee and Jerry Moran on Monday night effectively signaled the collapse of the party's health care overhaul, leaving Senate Majority Leader Mitch McConnell short of votes to even begin debate on the legislation.
Trump was unimpressed with the evening's turn of events, questioning why the GOP didn't opt to repeal Obamacare and then come up with a replacement. He followed his initial tweet with a Tuesday critique of the Republicans who failed to back the bill.
"We were let down by all of the Democrats and a few Republicans. Most Republicans were loyal, terrific & worked really hard. We will return!" Trump tweeted on Tuesday.
"As I have always said, let ObamaCare fail and then come together and do a great healthcare plan. Stay tuned!" he added.
Trump's campaign pledge to repeal and replace Obamacare has not gone as smoothly as he perhaps expected, initially seeing a vote on the House health care bill delayed after failing to find widespread support.
And even ahead of the defection from Lee and Moran, the Senate GOP bill did not inspire confidence within the party. A number of Republicans announced they would not support the bill in its current form when the legislation was announced.
Stating he would not be backing the bill, Moran said on Monday in comments carried by CNN: "We should not put our stamp of approval on bad policy. Furthermore, if we leave the federal government in control of everyday health care decisions, it is more likely that our health care system will devolve into a single-payer system, which would require a massive federal spending increase."
In a statement announcing that there would be a vote in the next few days on a two-year delay on repealing Obamacare, McConnell said: "Regretfully, it is now apparent that the effort to repeal and immediately replace the failure of Obamacare will not be successful."