Read The Tweets Kourtney Kardashian Liked Calling Kim and Khloé 'Bullies' After Heated Argument
There may be bad blood between the Kardashian sisters after a blowout fight on Keeping Up With The Kardashians.
The show, which aired on Thursday, was followed by Kourtney Kardashian liking a series of tweets that slammed sisters Khloé Kardashian and Kim Kardashian West for apparently bullying Kourtney.
It's important to note the episode filmed months ago, which could mean the family tension has yet to die down, or simply that Kourtney supports the fans who have her back, even months later.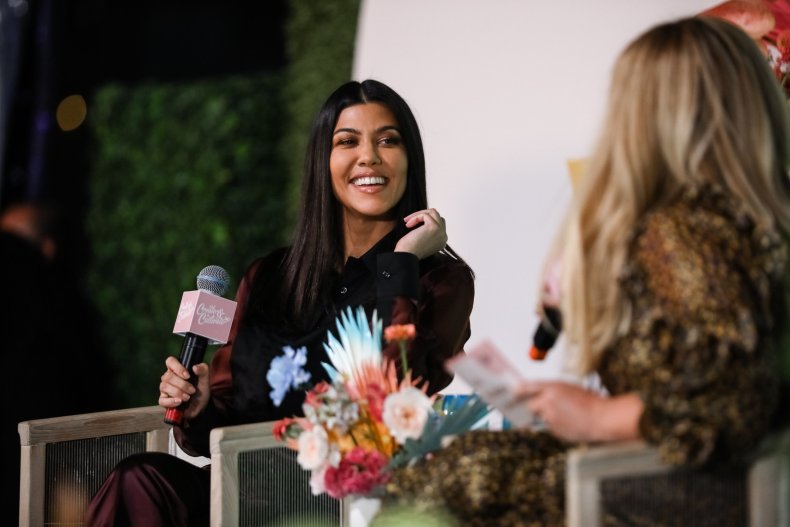 The show has followed Kourtney's journey to quit the Keeping Up With The Kardashian series. In the past, though, Kourtney's family has slammed her for being less work-oriented than the rest of the clan. Now, though, it appears the feud has skyrocketed as Kourtney wants to step back even further to prioritize her children and personal life over the family's ever-growing empire.
During the show's airing, Kourtney slammed the fight in general. She took to Twitter to air her seemingly lingering feelings about the conversation, in which Kim and Khloe teamed up on her about her necessary lifestyle changes.
In another tweet, Kourtney seemed to reveal that neither of her sisters has apologized for the fight, which eventually turned into a physical altercation between Kourtney and Kim.
She also spoke back to a commenter who didn't see her side.
The tweets Kourtney liked can be found on Kourtney's Twitter feed under her 'liked tweets.' Some call her sisters bullies, while others take Kourtney's side by validating her need to shift lifestyles.
One even called Khloé a hypocrite. "Seriously...Khloe [sic] such a hypocrite and disappointment. She and Kim are passive aggressive bullies! Stay strong Kourt!" wrote @staceystace511.
Most, though, were supportive of Kourtney's decision to leave the show and follow her own needs. Many of Kourtney's dedicated fans applauded her decision to put herself first, even in such a heated situation.
Kourtney seemingly thanked her fans, or agreed with them, by liking the following tweets, too.
Though she's taking a step back from her constant role on Keeping Up With The Kardashians, Kourtney isn't slowing down. She launched her luxury website, Poosh, in 2019, and it continues to dive into relevant topics in beauty, health and lifestyle.
The website has been compared to Gwyneth Paltrow's Goop, which also aims to bring naturally-based lifestyle options to the forefront of public conversation.
Keeping Up With The Kardashians airs every Thursday at 8 p.m. ET.