Reading Bostock Through a Racial Justice Lens | Opinion
On Monday, the United States Supreme Court issued a 6-3 landmark ruling in Bostock v. Clayton County, Georgia. In an opinion written by Justice Neil Gorsuch, the Court held that "an employer who fires an individual merely for being gay or transgender violates Title VII." It is a rare civil rights victory, during the Roberts Court era, which many civil and human rights advocates criticize for its deference to the Trump administration's policy agendas, such as the travel ban, transgender military ban, anti-immigration stances and hostility to reproductive health rights.
Monday's ruling marks a milestone for LGBTQ equality. Bostock is the most sweeping victory yet for transgender rights. The case is a consolidation of three challenges brought by employees who were fired based on being gay or transgender. As the lower court records revealed, none of the terminations related to employee performance. In fact, the plaintiffs all had terrific records of service at their jobs. What became clear through numerous court records and oral arguments is that each employee was terminated based purely on a job-performative basis. Thus, the question before the Supreme Court was whether Title VII's prohibition on unlawful discharge based on sex extended to wrongful terminations based on a person's LGBTQ status. The Court ruled that it did.
Undeniably, this is a victory for advocates of LGBTQ equality, especially in the wake of considerable drawbacks—even recently from the Trump administration. Last week, the administration finalized a rule that removes non-discrimination protections for LGBTQ individuals in the health care realm. That the administration finalized this rule in the midst of a global pandemic, which is one of the worst health tragedies ever experienced in the nation's history, reveals a particular cruelty and cynicism about the role of government in protecting all of its citizens.
However, it would be limiting, if not a mistake, to read Bostock as only a marker about LGBTQ status protections. Rather, the case should be understood as part of a longer legacy and arch of civil rights advocacy. Such a reading fundamentally means critically engaging and understanding the Civil Rights Act of 1964, its origins, and the ethos behind those who advocated for the legislation and those who helped pave the way for sex discrimination to be included in the law. This would include understanding the role and largely unrecognized work of Dr. Pauli Murray, an African-American civil rights and civil liberties advocate who worked with the ACLU.
Academics will soon unpack and pick apart the case. Law review articles will cite Bostock to argue about textualism's fault lines, pointing out that three judges claimed to ground their analyses along this line: Gorsuch, Alito and Kavanaugh. Some may argue this is further evidence of textualism's methodological weaknesses and underlying outcome-determinative characteristics.
However, those debates obscure the historically relevant origins of the Civil Rights Act of 1964—and the value of the civil rights movement in articulating law's role in forging equality and protecting black lives.
A more nuanced view of Bostock takes into account that the platform for racial equality, which ultimately resulted in the Civil Rights Act of 1964, broadly served as the foundation for a better, more inclusive and equal America—and not one that was exclusively about African-American equality.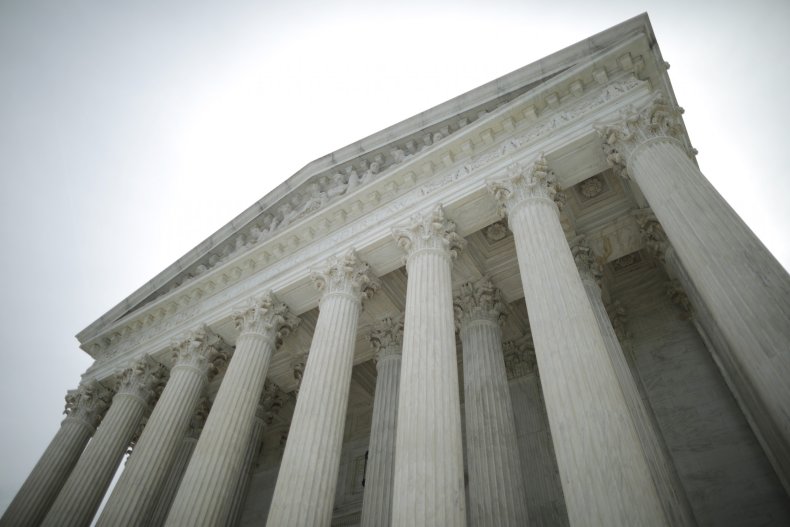 In 1964, as Congress debated the proposed legislation, protections based on sex were added. Some still surmise this was an attempt to torpedo the legislation. Whether that's true or not, civil rights leaders supported it, and importantly the groundwork for it had been laid by Pauli Murray and other women.
As Justice Gorsuch acknowledges in the opinion, "[i]n our time, few pieces of federal legislation rank in significance with the Civil Rights Act of 1964." The law itself resulted from tumultuous racial times not unlike those in which we now live. The tragic 1955 lynching of Emmett Till, a boy accused of whistling at a white woman, serves as an important marker in the journey of the legislation. Till was dragged, shot, beaten, prodded, had a cotton gin tied around his throat and was ultimately thrown into the Tallahatchie River. He was barely 14 years old.
Roy Bryant and J.W. Milam, the confessed murderers, were acquitted in mere minutes (in a segregated court by an all-white jury). They showed no remorse. Photojournalists captured stark disparities in the courtroom: the anguish and despair of Till's family juxtaposed with the haunting grins of jurors, local police and the defendants. Later, Bryant and Milam sold their story to Look Magazine and, decades later, Carolyn Bryant made her own confession: She lied about Till's conduct.
Till's murder spurred his mother, Mamie Till-Mobley, to expose his brutally battered face, crushed under the weight not only of bats, but also what could best be described as Jim Crow barbarism. The visual was chilling, but also effective.
Much like the video that captured George Floyd's murder, the image of Emmett Till swept around the world and sparked a movement that challenged our nation to grapple with its constitutional promise of equality. What does it mean to be a full citizen, when neither judge nor jury recognizes the humanity in each of us?
Rosa Parks later revealed that it was Till's death that furthered her already-present activism, leading to the Montgomery Bus Boycott, lunch counter sit-ins throughout the South, civil disobedience and the chilling scenes of children, men and women being battered and arrested by police while demanding equal citizenship and an end to discrimination based on their identity.
Nine years after Till's death, the 1964 Civil Rights Act was signed into law by President Lyndon Johnson. Today, it is nearly 65 years since the lynching of Emmett Till and the victory in Bostock is a part of the hopeful civil rights legacy borne from his untimely, tragic death.
Michele Goodwin is a constitutional law professor and author of Policing The Womb.
The views expressed in this article are the writer's own.