Reading Can Be a Lot of Work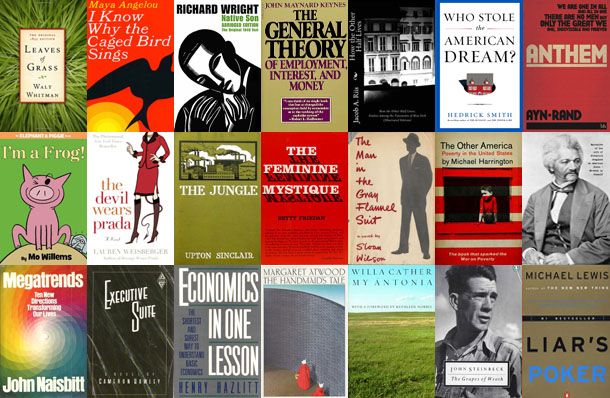 The U.S. Department of Labor wants you to join a book club. Its book club. Really.
First up: that childhood classic The Day the Crayons Quit. If you're older than seven and a fan of timeless, blistering social commentary, crack open The Age of Innocence. Don't feel like getting on the train this morning? Pick up Death of a Salesman. Is your idea of "valued work" slave labor? Maybe you'll like Uncle Tom's Cabin. Kind of a weird choice, right?
"Books That Shaped Work in America" is a new U.S. Department of Labor project in partnership with the Center for the Book in the Library of Congress that encourages both luminaries (former Secretary of State George P. Shultz and Labor Secretary Robert Reich) and everyday laborers (you) to compile a list of favorite books about the workplace.
"Think of this effort as an online book club where people from all walks of life can share books that informed them about occupations and careers, molded their views about work and helped elevate the discourse about work, workers and workplaces," U.S. Secretary of Labor Thomas E. Perez said. "At the same time, the site provides a unique way for people to learn about the mission and resources of the U.S. Department of Labor."
The selection thus far is fairly eclectic; it covers capitalism, sexual harassment and racism in the workplace. Some books are obvious choices (Nickel and Dimed), while others, one hopes, did not do much to "shape work in America" (The Devil Wears Prada).
The website asks users to submit their own picks, so we submitted The Problem With Work by Kathi Weeks, sort of the anti-Lean In. Wonder if it'll make the cut?