Ronald Reagan's Speechwriter Says Trump Impeachment Case 'Has Been So Clearly Made'
President Ronald Reagan's speechwriter Peggy Noonan opined that a case for President Donald Trump's impeachment "has been so clearly made" after commenting on several witnesses' testimonies—but concluded that a trial amid an upcoming election would "do the country no good."
"As to impeachment itself, the case has been so clearly made you wonder what exactly the Senate will be left doing," Noonan, a Wall Street Journal columnist, wrote in her piece "Trump's Defenders Have No Defense," published by the newspaper on Thursday night.
"How will they hold a lengthy trial with a case this clear?" Noonan continued in her opinion piece. "Who exactly will be the president's witnesses, those who'd testify he didn't do what he appears to have done, and would never do it?"
Noonan began by stating, "Look, the case has been made," and that nearly everything in this week's impeachment hearings "fleshed out and backed up" allegations that Trump requested Ukraine's president to investigate 2020 Democratic candidate Joe Biden for his own political gain.
"The pending question is what precisely the House and its Democratic majority will decide to include in the articles of impeachment, what statutes or standards they will assert the president violated," Noonan wrote.
Noonan criticized Lt. Col. Alexander Vindman's testimony on Tuesday, said U.S. Ambassador to the European Union Gordan Sondland's testimony on Wednesday was "enormously effective in doing Mr. Trump damage," and said that former White House Russia expert Fiona Hill on Thursday spoke "truer words" when she told Sondland "this is all going to blow up."
But Noonan, who also wrote Republican George H.W. Bush's 1988 Republican nomination acceptance speech, did not seem to advocate for impeaching Trump.
"A full-blown trial on charges most everyone will believe are true, and with an election in less than a year, will seem absurd to all but diehards and do the country no good," Noonan wrote. "So the reasonable guess is Republican senators will call to let the people decide. In a divided country this is the right call."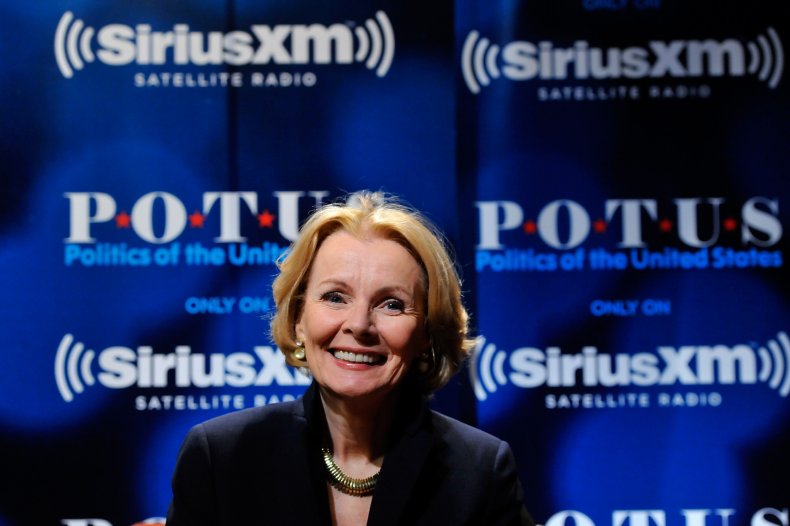 Noonan's words have previously caught Trump's attention. Trump went after Noonan in June after she wrote an opinion piece calling on Congress to engage in "rarely used shaming" of him, in light of Russia probe special counsel Robert Mueller's first public statement.
"Peggy Noonan, the simplistic writer for Trump Haters all, is stuck in the past glory of Reagan and has no idea what is happening with the Radical Left Democrats, or how vicious and desperate they are," Trump tweeted at the time. "Mueller had to correct his ridiculous statement, Peggy never understood it!"
Noonan has authored nine books on American politics and culture and won the Pulitzer Prize for commentary in 2017.