Real Estate With History: Harry Houdini Practiced Escapes in His NYC Home, Now for Sale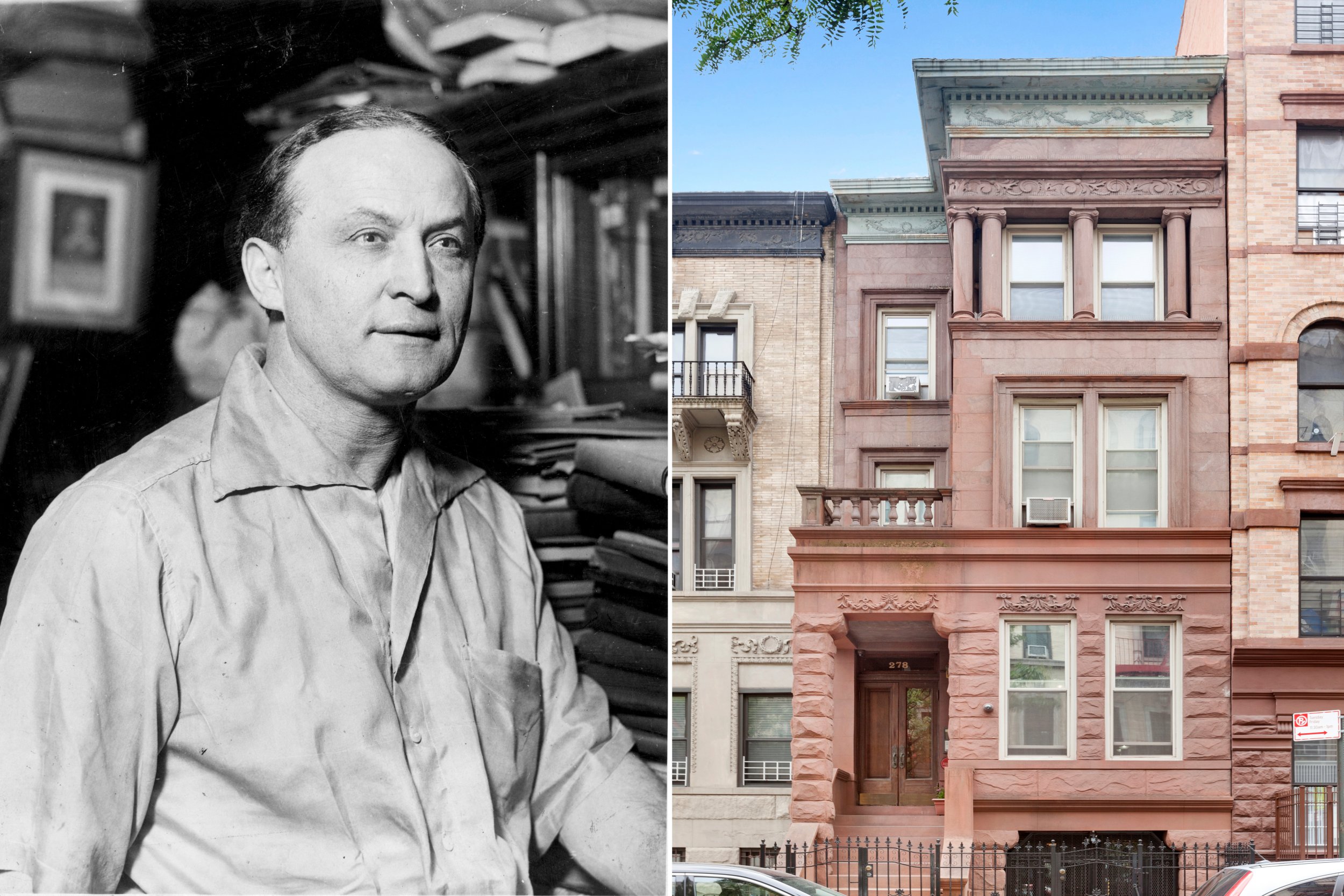 Harry Houdini, the iconic magician and performer who dazzled audiences with his grand illusions and thrilling escape acts, bought a house in Harlem for $25,000 in 1904. He lived there until his death, on Halloween in 1926. Now, nine decades and only a handful of owners later, it's up for sale for $4.6 million.
"The Houdini House for sale," the listing on Douglas Elliman Real Estate screams in all caps, in a kind of impatient prose. "You can own a piece of history…first time on the market since 1991. The Houdini lived at this house until 1926."
The roughly 6,000-square-foot property (about 4,600 square feet of residential) is now a three-family home with an owner's duplex, a one-bedroom apartment (market rent is $2,800) and a two-bedroom apartment (market rent is $3,200). The building sits just a few blocks north of Central Park and one avenue away from Morningside Park.
Houdini was born Eric Weiss in Budapest in 1874, the son of a rabbi, and moved to Wisconsin as a young boy. He joined a traveling circus before he'd even turned 10, performing as a contortionist and trapeze artist and inviting audience members to tie him up and look on in wonder as he managed to free himself from the ropes inside a cabinet and emerge unbound. Those feats would go on to include handcuffs and various kinds of manacles.
By the time he purchased his Harlem home, Houdini had become a smashing success in Europe, with a six-month engagement at the iconic Alhambra in London's West End and performing escapes from prisons all over the continent and back in the U.S. The house, Atlas Obscura reported in 2014, was a place for the now world-famous figure to rest as well as to practice. He filled a library with books on magic and honed his underwater escape feats with the help of a large bathtub. According to a fan site, the bathrooms were engraved with an "H" and a "B" for Houdini and his wife, Bess, and Houdini wired the house "so he could amaze visitors with mind reading effects."
Houdini's wife reportedly sold the property to neighbors in 1927 after his death from the effects of peritonitis following appendicitis. They lived in the house until the 1970s. Ownership of Houdini's old house has only been passed through a few hands in nearly a century.
"The lady who sold it to me never told me Houdini lived here. The neighbor told me after I moved in," Frank Thomas, who bought the house in 1991, told the New York Daily News in 2013. And it soon became hard to escape the fact, especially on the anniversaries of Houdini's death. "People are always outside taking pictures of the house. I've developed a callousness."
Thomas kept some of the original features of Houdini's old house, but nothing about it inherently screams of one of the most famous magicians and performers of all time, except a small, circular red plaque by the front door that reads:
Houdini
1874-1926
The magician lived here from 1904 to 1926, collecting illusions, theatrical memorabilia, and books on psychic phenomena and magic. Famous for daring escapes, no restraints-ropes, chains, straitjackets, bank vaults, or jail cells-could hold him.
But, Thomas emphasized, despite what the fans who appear every October 31 might think, "there are no ghosts. There are no spirits."
Take a look: