Real Estate: What a $300K House Looks Like In Every State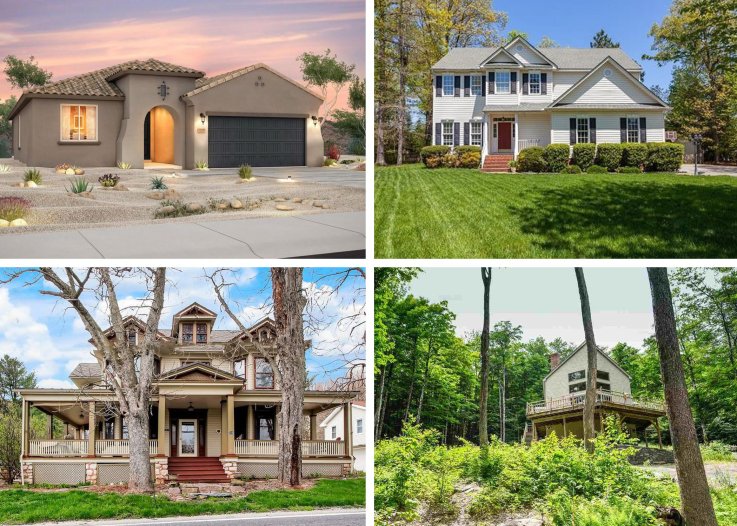 A home is one of the biggest purchases you'll make in your lifetime and, according to 87 percent of respondents to a National Association of Realtors survey, is still one of the most important factors in achieving the American dream. But like many big decisions, it comes down to money: How much are you willing to spend to buy that dream home?
According to the American Housing Survey, there's been a decline in homeownership, with 63 percent of Americans owning their houses in 2015, compared to 68 percent in 2005, the all-time high. Factors for this downturn include the 2008 recession and the increased number of adults continuing to live with their parents.
But if you're able to buy a home, where you're looking settle down will greatly impact what you can get. Some homes in this slideshow sit on multiple acres, with numerous rooms and ample grounds, while others are tiny plots. But no matter where you're looking, owning your own home can provide some peace of mind, and possibly even improve your health: A study from the National Association of Realtors found that homeowners are 3 percent more likely to have overall good health compared to renters.
According to Realtor.com, the median listing price for a home in the United States is just under $300,000. This varies from state to state, of course—$160,000 is the average home price in Indiana, Ohio and West Virginia, while the median in both California and Hawaii is over $500,000. But what kind of house will $300,000 get you in each state? Slide through to find out, and follow the links to Realtor.com to check out the full listing for the home, including additional photos.