Robert Durst, Twice Charged With Murder, Pleads Not Guilty to Gun Charge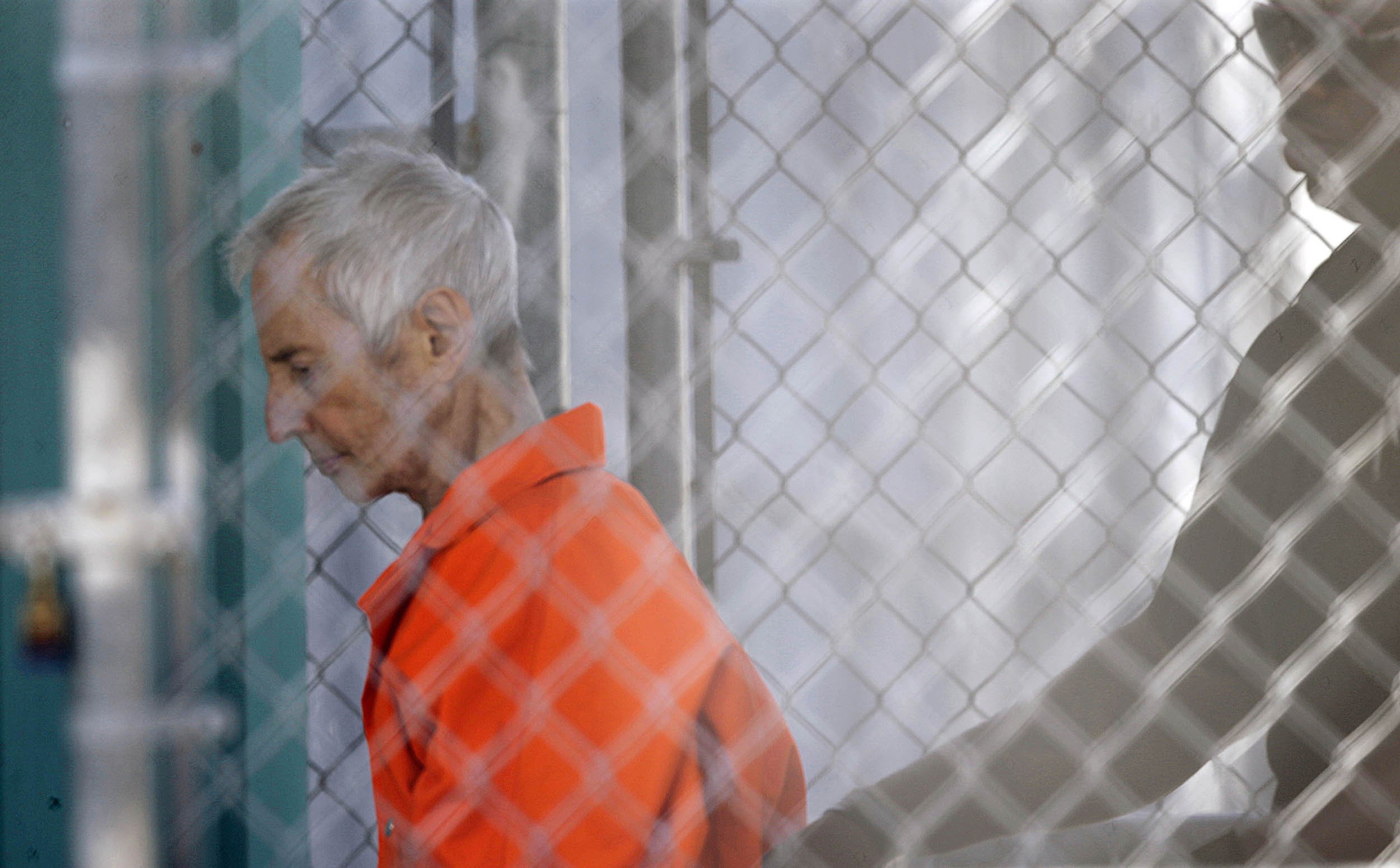 Robert Durst pleaded not guilty to a federal gun charge Tuesday in a Louisiana court. The real estate millionaire was acquitted of the 2001 murder of his neighbor Morris Black but was recently charged in the 2000 murder of his friend Susan Berman.
Durst is the one-time heir to the Durst Organization real estate fortune, which manages Manhattan's World Trade Center, among other formidable buildings. He has also invested in real estate on his own and with his second wife, Debrah Lee Charatan. His first wife went missing in 1982, and he has long been a suspect in her disappearance.
Durst was the star of the HBO series The Jinx: The Life and Deaths of Robert Durst, which highlighted a new piece of evidence that could link him to Berman's murder. In the final episode of the series, he is heard saying, "[I] killed them all, of course" in a bathroom while still wearing the microphone for the interview.
When he was arrested and charged with Berman's killing, police searched his hotel room and found a latex face mask, marijuana, stacks of cash in envelopes, fake identification and a .38 revolver with a spent bullet. According to a former employee of Durst's, he commonly kept stacks of cash in envelopes and enjoyed smoking marijuana.
He is charged with possession of a firearm after a felony conviction and faces as much as 10 years in prison on that count. According to an assistant to U.S. District Judge Lance Africk, Durst pleaded not guilty in court. His attorney, Chip Lewis, was present.
His trial will begin in June. He also faces state charges involving drugs and weapons.
Robert Durst, Twice Charged With Murder, Pleads Not Guilty to Gun Charge | U.S.