Real Estate: What a £1m House Looks Like Across the UK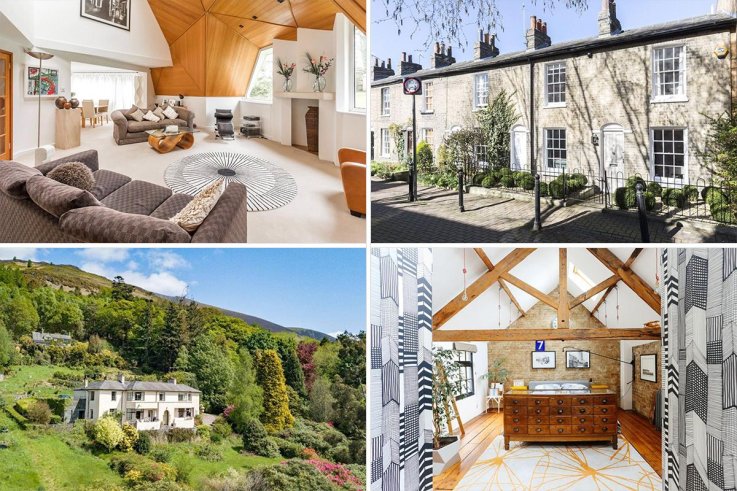 It's a situation not many of us will ever be in—but with a cool £1 million ($1,276,000) in the bank, and the whole of the U.K. at your disposal, what would be the best place to call home?
Happily for the nation's better off, there is an ever-increasing number of options on the U.K's millionaire row. More than 16,000 property sales worth £1 million or more were completed last year, up 5.4 percent from 2016. Million-pound properties now make up almost three percent of the nation's total housing stock.
Although these were mostly in London, other areas have seen an increase in million-pound homes changing hands. Cambridge alone saw a 441% rise over the last ten years, according to the BBC.
The U.K. property market is diverse, but not every area has as many options when your budget reaches the million-pound mark. The BBC report shows that the number of seven-digit houses sold dropped in the North East and the East Midlands since 2007, bucking nationwide trends.
What your million pounds will get you varies hugely depending on where you look. Would you prefer a one-bedroom apartment in central London, near the city's nightlife, world-class museums and business centers?
Or would you prefer a mansion set in the Scottish highlands, with your thousands of acres of pristine natural landscape encompassing a salmon fishing area and part of west Scotland's rugged coastline?
All of this and everything in between is on this list of the U.K's million-pound homes, as advertised for sale on property website Rightmove.
We include a 15th-century mill house in Bristol, an eleven-bedroom seaside property on the Isle of Wight and a converted church in Leeds, where original stained glass still decorates the vault-like walls.
This is what a £1 million house looks like across the U.K, and whether or not you've got the budget, you're likely about to experience at least a slight twinge of house envy.