Real Estate: What a £225k House Looks Like Across the UK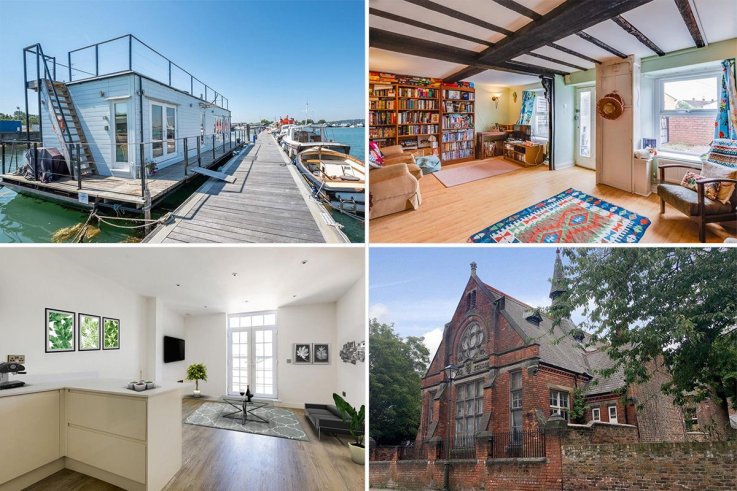 Over the last few decades, the U.K. has seen a boom in house prices. Fifty years ago, the price of the average home hovered around £3,500 ($4,517), according to the Land Registry.
But as of May 2018, the average house price in the U.K. has expanded to a whopping £226,351 ($292,135). The eye-watering increase shows no sign of slowing down—that number is already three percent higher than the previous year.
Yet what £226,351 can buy you is starkly different depending on where you look. Property company Zoopla pegs Copeland, in the north-western region of Cumbria, as the cheapest place to buy a house—they say the average house price there is just £114,011 ($147,146). South Wales and Lancashire are also singled out for their cheap housing.
On the other end of the spectrum is Kensington and Chelsea, an upmarket area of West London. Brace yourself—the average house price there is £1.2m ($1.5m), which will buy you a two-bedroom apartment.
With prices like that, it's not surprising that home ownership among young people in the U.K. fell to just 27 percent in 2016 from 65 percent in the mid-90s. In London, that number is just 20 percent.
Using listings from real estate website Rightmove, we've collected properties for sale around the U.K. to see which place gives you the biggest bang for your buck. All the properties are listed at around £225,000 ($290,391), very slightly under the national average.
The presentable but tiny apartments on sale in London may seem like a bargain in the capital's cut-throat property market, but the spacious detached houses further north may give buyers pause for thought.
From a houseboat in the Isle of Wight to a Grade II-listed school in Hull, these properties show the sharp disparities between the regional property markets in the U.K. Here's what the average house price will buy you across the country.