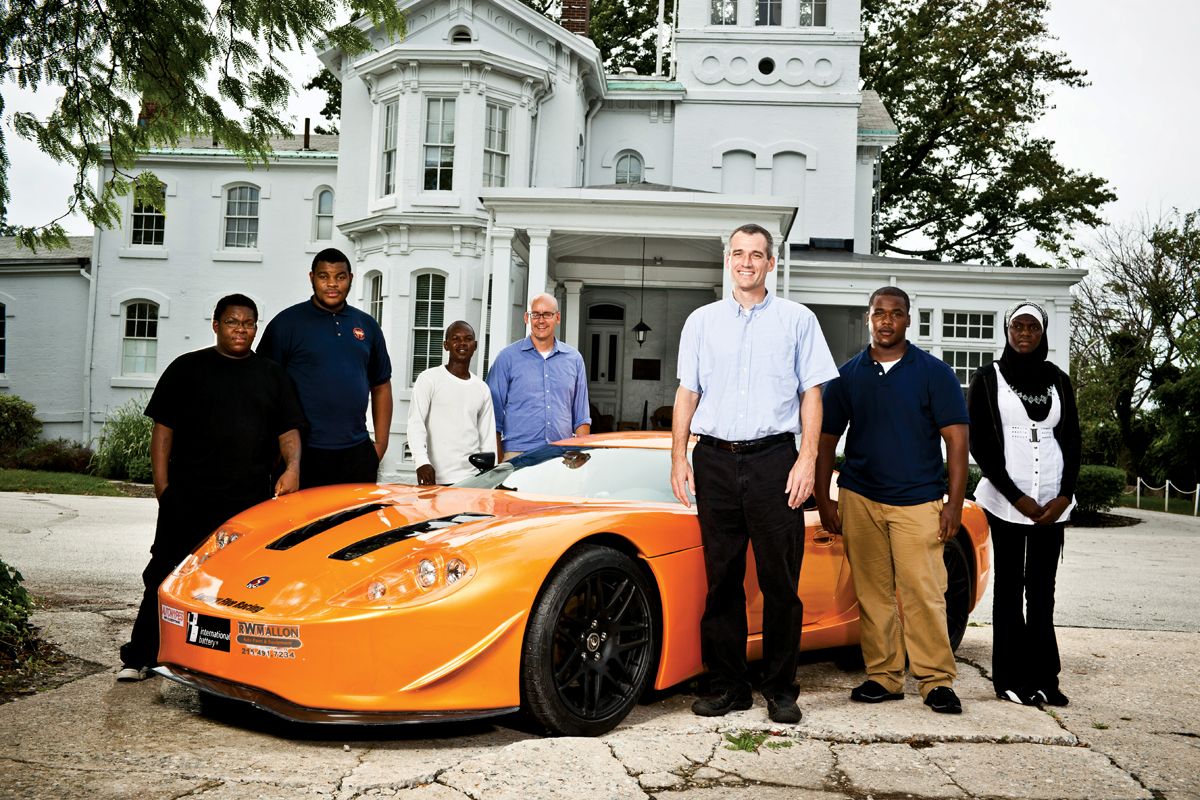 They're your neighbors, your friends, your colleagues. From keeping kids in school to rebuilding devastated cities, they're rolling up their sleeves and getting things done.
When Braddock, Pa.'s eccentric mayor, John Fetterman, started tattooing the dates of local killings on his forearm in 2006, townspeople told him, "You're gonna run out of arm." That hasn't happened: the town of 2,500 hasn't had a murder in 40 months. And when a community has been dying as long as Braddock, a dramatic decline in crime is a welcome sign of life.
The question, of course, is why? Since his election in 2005, Fetterman's hulking physique, his Harvard education, and the family money he poured into this Pittsburgh suburb made him a star. Braddock, like so many towns, had collapsed with the steel industry; its population down 90 percent since the 1960s. But stories about the mayor's hip plans drew in homesteaders, who conjured an artist colony among the abandoned houses. Fetterman also managed to attract corporate sponsors: Levi's created an adcampaign around the town and made a seven-figure donation.
But Fetterman's feel-good campaign—playgrounds, gardens, and the like—alone didn't slow violent crime. He is quick to credit Chief Frank DeBartolo, whose team of 14 part-timers man the thin blue line for $9 an hour. In 2007 and 2008, the officers, along with county, state, and federal agencies, carried out what he called "a major roundup" focusing on "cocaine, heroin, crack, and firearms."
Fetterman's efforts have helped restore a sense of community pride, which, as it happens, is a core principle in modern policing. "Broken windows," literally and figuratively, lead to broken societies; fix a place up, and people will work to keep it that way. Fetterman's message: "No community is beyond hope."
—Christopher Dickey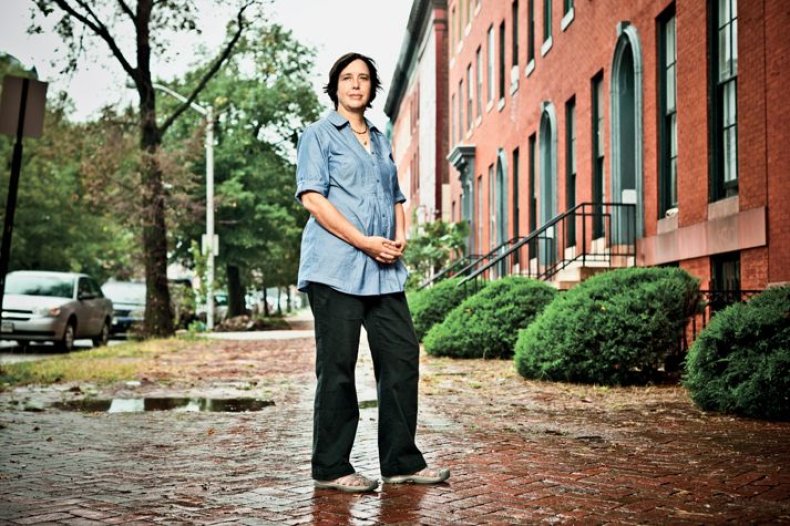 Few would consider America's criminal-justice system a model for the rest of the world; 52 percent of offenders are reincarcerated within three years of their release, according to U.S. Justice Department statistics.
"We have a culture very focused on punishment rather than accountability," says Lauren Abramson, a child psychiatrist at Johns Hopkins who's developed an alternative technique for dealing with young offenders. It was during a chance encounter at an international conference in 1994 that Abramson learned how the Maori people of New Zealand resolve conflict. Forgoing the courts, the Maori gather everyone involved in an incident to collectively mete out justice. To Abramson, these "community conferencing" sessions seemed a perfect venue for handling lesser crimes in the U.S. After several years of talking—with teachers, police officials, and leaders in some of Baltimore's more distressed neighborhoods—she established the Community Conferencing Center in 1998. The organization takes referrals from schools, police, and prosecutors looking for a cheaper, more effective way to deal with kids who've been caught, say, tagging a house with graffiti or stealing a car for a joyride.
A "community circle" session opens with the perpetrator talking about what happened, and then all the participants—victims, parents, bystanders—are invited to discuss how the crime affected them. It's a little like a drug intervention, except that it ends with everyone coming to a written agreement, which invariably includes an apology and some form of restitution (for example, the perpetrator performs community service or takes an after-school job to pay for a stolen bike).
"In the process, people really start to connect as human beings and not look at someone as 'that punk-ass kid who stole my car,' " says Abramson, who last year won a fellowship from PopTech, a networking group for innovators. Of 1,000 circles held since the group's inception, 98 percent have resulted in consensus for a resolution, and fewer than one in 10 kids who go through a circle end up back in the criminal-justice system, says Abramson, who's helped set up similar programs in New Orleans and Brooklyn.
—GaryRivlin
Like many volunteers after Katrina, educator Zack Rosenburg and lawyer Liz McCartney went to Louisiana to help rebuild. What makes them different, however, is that they stayed. And as they stayed, they learned not only how to rebuild, but to rebuild better.
Stationed in St. Bernard Parish, they created the St. Bernard Project, and gained corporate help—from Toyota and UPS—in learning how to make home construction more efficient, "unfettered by prior processes and structure," as Rosenburg put it. "The goal is to reduce construction time by 30 percent and costs by 10 to 15 percent."
But building isn't the whole story. "We simply couldn't go back to our lives and tell these folks 'Good luck,' " says Rosenburg. The two created wellness and mental-health programs, because they saw that fixing homes was only the first step to fixing lives. The St. Bernard Project has received support from AmeriCorps, but Rosenburg says some government agencies have focused more on the risk of fraud than the risk to people. "If we don't get it right," he says, "people are going to dis- engage from government even more."
—Christopher Dickey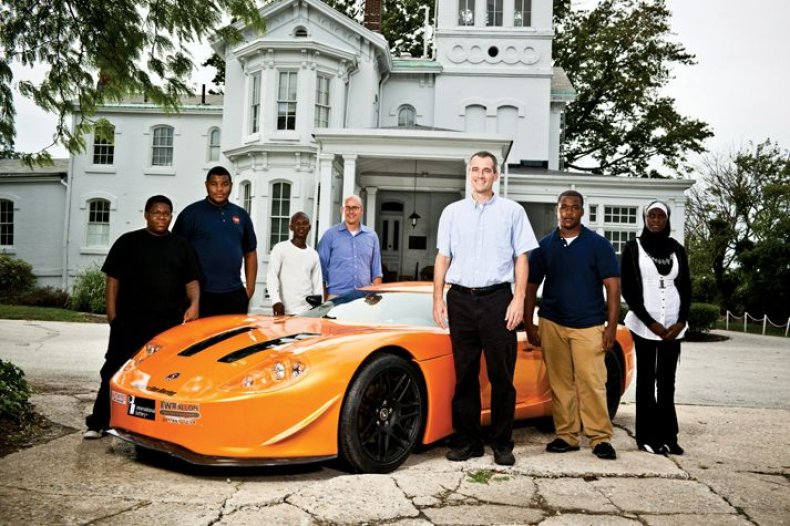 Something funny happened when, in 1998, Simon Hauger started an after-school program for his West Philadelphia High math and science students. "The kids did exceptionally well," he says. "And kids from our school weren't supposed to do exceptionally well." In a city with a graduation rate near 50 percent, the program grew, and so did the students' ambitions; by 2000 they were entering a vehicle of their own design in an international hybrid-electric-car competition. In 2002 they won—beating out teams from MIT and private corporations. Subsequent models drew national media attention, and an invitation for four of Hauger's students to meet President Obama at the White House.
Hauger couldn't help but notice that his students were learning far more after school than during school, so in 2004 he tried to shift some of his successful program back into the classroom, where he could reach more students. He ran straight into the Philadelphia school board, with what he says are narrow views of what constitutes a proper curriculum. "At that point," Hauger says, "I knew I needed to start a school."
Seven years later, it's here: the Sustainability Workshop, a pilot program for 30 Philadelphia high-school seniors, had its first day of classes Sept. 6. The boutique school follows the "project-based learning" model made popular by San Diego's High Tech High and others around the country, where conventional classes are replaced with long, interdisciplinary exercises to solve real-world problems, like designing a solar charging station or writing energy-efficiency legislation. More engaged students, the thinking goes, learn deeply and retain knowledge longer. And the teens can supplement their project learning with classes at nearby Drexel University.
Hauger's school has private backers and gets its workspace, a mansion in the city's Navy Yard, through the Greater Philadelphia Innovation Cluster, which uses $129 million in federal funding to spur green-technology research. Hauger has plans to expand the workshop into a publicly funded charter school by 2013.
—Nick Summers
Remember pulling your hair out as Republicans and Democrats squared off over so-called Obamacare? While that was happening, something unusual—and far more productive—was going on in another corner of Washington. Donald Berwick, administrator of the Centers for Medicare & Medicaid Services, was figuring out how to lower health-care costs and improve the quality of care for millions. Turns out the two can coexist.
The idea was simple: reward hospitals and doctors not for the number of procedures they do, but for how well their patients fare. Because we currently reward quantity over quality, the U.S. spends at least twice as much per person on health care annually ($7,960 in 2009) as Japan, Canada, Germany, and other developed countries. Yet whether measured by infant mortality or cancer survival, we are far back in the pack in terms of quality. "How much doctors and hospitals do has become more important than how well they do," says Berwick.
In demonstration projects, Medicare's program has been impressive enough that private insurers, including Blue Cross Blue Shield of Massachusetts, are beginning to follow suit. Those involved in the program are called "accountable-care organizations," groups of primary-care doctors with connections to specialists and hospitals. By paying them part of the cost savings, they have an incentive to avoid useless tests and treatments.
In the next version, which Berwick hopes to roll out by year's end, the providers will get paid not for every test and treatment, as in the current system, but receive a single payment per patient per year. If, for example, a patient earns $5,000 a year, the doctor is more likely to think twice before ordering a $2,000 MRI. That may trigger memories of 1980s-era HMOs, which tried to keep their costs below this fixed payment by denying care, but accountable-care groups are different: they're run by doctors, not insurers, and they get bonuses for meeting quality measures. And since physicians are rewarded for, say, controlling the blood pressure of a patient with hypertension and thus preventing a stroke, they don't skimp on care.
Last month Medicare/Medicaid announced that the 10 such physician practices in a five-year demonstration program reached at least 30 of the 32 quality benchmarks. This saved Medicare $36 million and netted the physicians $29 million in bonuses and cost savings this year—a net win for the federal budget, for the doctors who earned more than the standard Medicare rates, and for patients whose care got better.
—Sharon Begley
Editor's Note: A headline on the print version of this story in Newsweek incorrectly referred to Donald Berwick as David Berwick.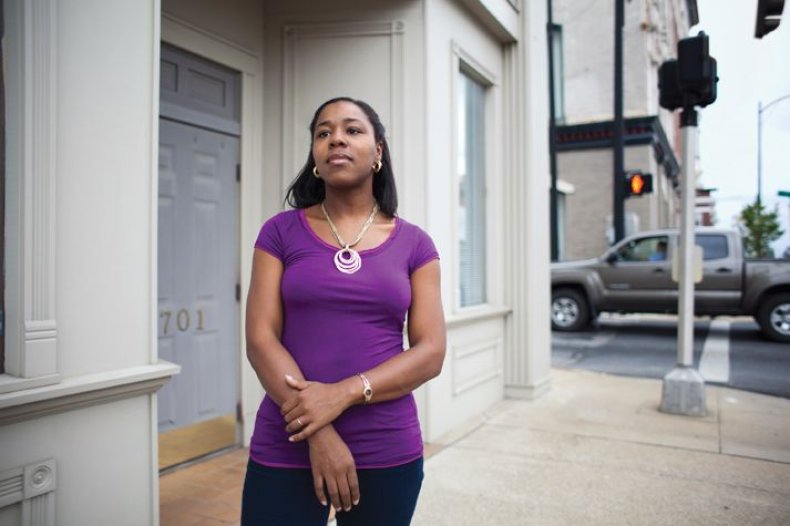 The aspiring urban do-gooder can rely on two foundational assumptions. First, if no one intervenes with a poor child early in life, she's likely to fall into a multigenerational cycle of poverty. Second, society doesn't devote enough resources toward helping her break that cycle.
When Brooke Richie went to work for the Children's Defense Fund in New York, she realized the second axiom wasn't true. "There is a rich social-service infrastructure—really amazing health clinics and hospitals, really interesting and innovative charter schools," she says. The problem was that the young people didn't know how to access those resources. No one explained to teen mothers how they could get subsidies for child care. Applications to get a state ID—crucial for teens wanting to find work—were hard to find and even harder to fill out.
After graduating from law school, Richie started the Resilience Advocacy Project (RAP) in 2008, which takes its name from the idea that children are surprisingly able to bounce back from tough circumstances. Each year, RAP recruits about 15 kids from disadvantaged New York communities and puts them through a 12-week boot camp. Richie, her staff, and volunteers from nearby law schools teach the kids the basics of laws that are likely to be relevant to their peers. Then the kids set up in community centers and libraries and give free legal advice to their peers—how former foster children can access their immunization records, for example, or how a homeless teen can apply for public housing.
The model avoids bringing in another adult authority figure, which can scare off some kids. It's also easily replicable and relatively affordable. Each class of 15 can help up to 400 teens get answers to their questions without paying legal fees. Richie plans to launch the program in three other cities within two to three years. "People hear 'law,' and they think 'complicated,' " Richie says. "It's challenging, but if we can teach this to kids, the gap between resources and awareness starts to disappear."
—David A. Graham