'Real Housewives of Atlanta': Is Kandi Burruss Pregnant?
Another Real Housewives of Atlanta star may have a baby on the way. Kandi Burruss revealed she's taking steps to have a child with a surrogate, she told Us Weekly on Monday. But the reality star and XSCAPE singer isn't pregnant just yet.
"We did find someone, and right now we are in the process — you know it hasn't been done — but we're in the process," Burruss told the magazine.
Burruss acknowledged she's nervous about the process, as it's something she's never done. "Like, I don't have anybody who can tell me [about it]," she said. "When we were going through the IVF process, I did have a couple of friends who had done it, so, you know, I could talk to them, but this is a situation where I don't have anybody I can talk to."
The reality star has two embryos to use and revealed both are female. Burruss has a 16-year-old daughter, Riley, and a son, Ace, born in 2016.
Riley was outspoken about her mom's plan to have another child on the series. "I feel fine telling you to leave them in the freezer," Riley said.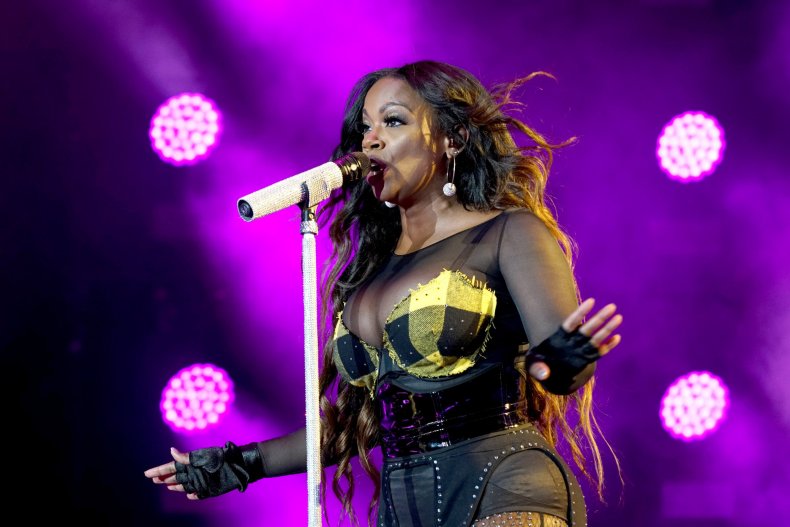 Burruss noted Riley had priorly said she wanted a younger sister. "That was until I saw how y'all were around children," Riley responded "When I was younger, you were around 24/7. I didn't even think you had a job. You work too much I know I get sad when you just come back for like, a day or two, and then leave back out."
Burruss isn't the only Real Housewife of Atlanta planning to expand her family. She also expressed her excitement for fellow Housewife Porsha Williams's pregnancy. She stated she's very happy, despite a trailer for the series, which showed Burruss looking uncomfortable when the news of Williams's first child was shared.
"I hate when they do that when they make it look like I'm really mad or something," she told Us Weekly. "No, I'm happy for her, happy she's able to have the baby that she's been wanting for a long time."
Williams's was hospitalized on Sunday due to fibroid complications, Housewife NeNe Leakes revealed. Williams returned home on Monday. Her pregnancy has not been compromised.
The Real Housewives of Atlanta is in its 11th season and airs on Bravo every Sunday at 8 p.m. EST.