Is NeNe Leakes Getting a Divorce? 'RHOA' Star Says 'Anything Is Possible' When Asked About Ending Marriage at Season 11 Reunion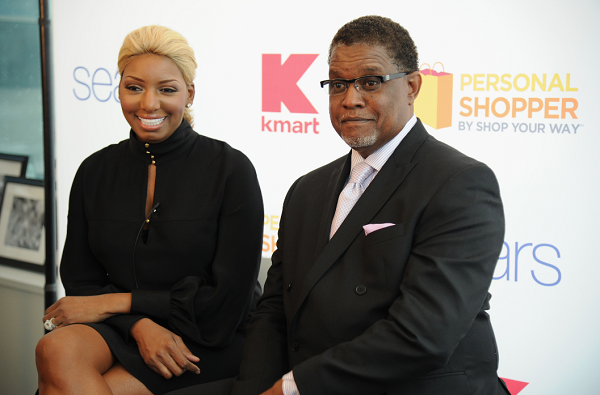 NeNe Leakes and her husband Gregg Leakes may be headed back down the road to divorce. The couple, who married a second time in 2013, hinted at ending their marriage once again during the Real Housewives of Atlanta reunion special on Sunday.
NeNe and Gregg's tumultuous relationship faced plenty of upsets during Season 11, and things only seemed to take a turn for the worse when Gregg's 2018 cancer diagnosis was revealed earlier in the season. Despite seeing a marriage counselor, the couple spent much of the season quarreling to the point where they decided to start sleeping in separate rooms.
Reunion host and Real Housewives creator Andy Cohen asked the couple about the status of their marriage during the episode on Sunday. Unfortunately, neither NeNe nor Gregg had any positive updates to give at the time. While Gregg noted he wanted to save their marriage, NeNe wasn't too sure if it could survive all they've recently been through.
"I can't tell you anything that I'm going to do," she said. "I feel like I have been pushed up against a wall and I'm coming out as 'no.'"
She added: "Anything is possible, we just have to see."
While health crisis' like Gregg's have brought other couples closer together, NeNe previously noted there was a wedge being driven between them during Gregg's bout with cancer. She also said there were times when Gregg's illness seemed to make him behave even more irrational and cruel towards her.
Gregg took responsibility for his actions towards his wife during the reunion.
"It was difficult at times. I'm not a poster child for kindness," he said. "Nobody's perfect. There were some times [when NeNe was to blame], but most times it was on me."
Gregg apologized for causing NeNe so much strife post in early 2019 and said a lot of the problems their marriage was facing was because of him. "I've never had cancer before. What it does to you, it does that at the same time and you just have to react to it," he said during a March appearance on Watch What Happens Live.
"So there have been a lot of times where I've said and done something unfavorable to my wife. She does the best she can do," he continued.
However, during the reunion, NeNe noted a number of their issues stemmed from before Gregg's diagnosis.
"Gregg is not a walk in the park. Not even if he didn't have cancer, he is not a walk in the park," NeNe said. "Our relationship is not great. It really put a strain on us."
The reality star suggested she would have likely already divorced Gregg for a second time if he didn't have a cancer scare. "It would be easy to make a decision about divorcing Gregg if he didn't have cancer," she said. "I don't want to live my life unhappy."
The couple has been together for more than 20 years. They first married in 1997, however, divorced in 2010 following RHOA Season 3. After a few years apart, NeNe and Gregg ended up right back together in 2013. Their second marriage was televised as RHOA spinoff, I Dream of NeNe: The Wedding.
NeNe and Gregg appear to be in a better place since filming the reunion episode. Most recently the RHOA star shared an Instagram post of Gregg, congratulating her "hunni" for completing six months of chemotherapy in early April.