Lisa Vanderpump and Kyle Richards Reconciliation Unlikely: 'I Don't Want People in My Life That Question Me'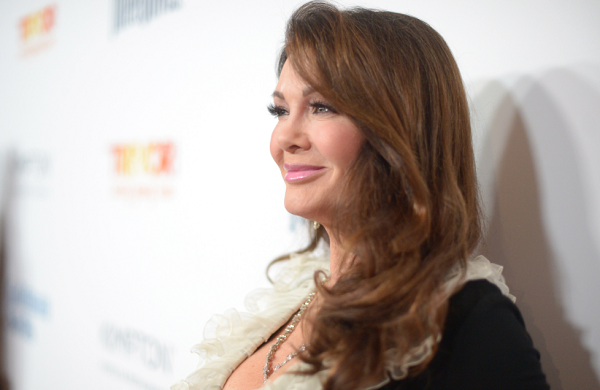 Real Housewives of Beverly Hills fans shouldn't expect Lisa Vanderpump and Kyle Richards to make up any time soon following their explosive argument on Season 9. In fact, it shouldn't be expected for their friendship to ever be rekindled at all, according to Vanderpump.
The reality star said she had no intention of making up with her ex-pal in a recent interview with Entertainment Tonight and noted she was happy with her decision to end affiliations with the RHOBH cast altogether. "I stopped filming halfway through the season," Vanderpump admitted on a Tuesday segment of ET.
"When you are a woman of integrity, and you're a woman that works really hard and is very compassionate and is very principally minded, and they keep coming at you and ganging up on you, I don't know…" the 58-year-old said.
Vanderpump and Richards, 50, have been thick as thieves since RHOBH debuted on the Bravo network in 2010. However, their longtime friendship came to an abrupt end following the debacle of Lucy Lucy Apple Juice, a rescue pup from Vanderpump Dogs adopted by fellow RHOBH castmate Dorit Kemsley that later ended up at a shelter.
Rumors swirled around town Kemsley sent the dog to a kill shelter, which turned out to be untrue. The dog, which Kemsley said wasn't a fit for her family, was actually given to another friend who ended up having to give the dog to a shelter following a family emergency. However, the story was spun to make it seem like Kemsley intentionally dropped the dog at a kill shelter to slander Vanderpump and her animal rescue charity. Many women on the cast believed Vanderpump was behind the whole ordeal and conspired the story to make Kemsley looked bad.
Things only continued to worsen for Vanderpump when a story about Kemsley and the dog—deemed PuppyGate—was leaked to gossip site Radar Online and another one, in which Vanderpump seemed to defend Kemsley, was shared by TMZ. Kemsley and the rest of the RHOBH crew thought Vanderpump leaked both stories to the press.
When Richards went to confront her longtime friend about it a huge fight erupted, resulting in Vanderpump kicking Richards out of her home and ending their friendship indefinitely.
Vanderpump has claimed her innocence from the very beginning, including the latest accusations of spreading the story to the press. In the time following, Vanderpump has discontinued communication with a number of her castmates, including Richards.
"I didn't integrate with the other women after they constantly called me a liar," Vanderpump said, noting she still was grieving the loss of her brother when all of the RHOBH drama started to bubble over. "I was searching for happiness at that time in my life, and I certainly didn't find it with them."
After the latest episode of RHOBH aired on Tuesday, depicting Vanderpump and Richard's fight, the restauranteur took to Twitter and said she was "probably still over emotional" when Richards showed up at her house that day. "Was the day before my birthday and life was challenging," she wrote.
Ahead of the Season 9 premiere, Richards said she still had not spoken to Vanderpump but hoped the women would one day be able to come together again. "My status with Lisa right now is not good," Richards said on LIVE! with Kelly and Ryan in February.
"I'm sad to say that we're not speaking at the moment. I really hope [that one day we can speak again] because I care about Lisa and we've been friends for a long time and we've been doing this for a long time."