Lisa Vanderpump 'Asked for Anti-Depressants' to Help Cope With Brother's Death: 'I Didn't Do Well This Year'
Lisa Vanderpump opened up about her struggle to cope with the loss of her brother, Mark Vanderpump, during the Vanderpump Rules Season 7 reunion on Monday. The restauranteur's only sibling died in May 2018, and although she kept her chin up while filming the Bravo reality show, she noted it wasn't easy.
"I held it together while we were filming. Personally, it was really difficult. I'm really sorry for it because I don't want to bring you all down," she said during the first part of the reunion special.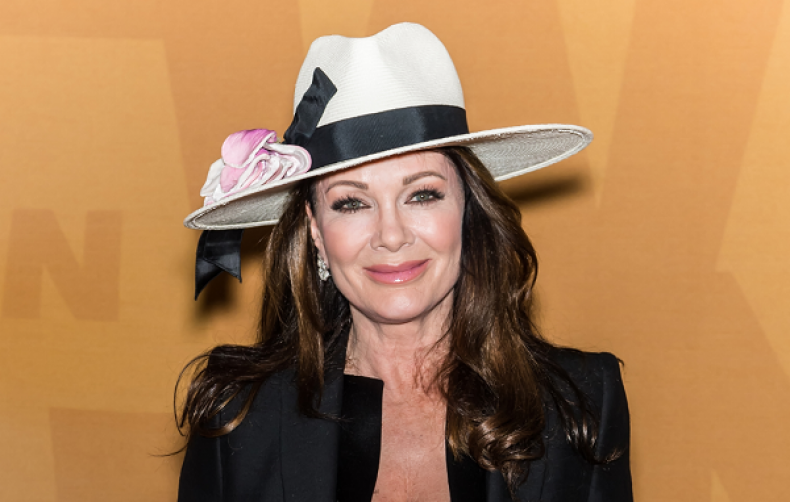 The 58-year-old decided to seek professional help to move forward. "I struggled through it, but then I thought, the best way for me to get through it is to get help," Vanderpump revealed.
"So I went to a grief counselor and then I asked for anti-depressants," she revealed. "I've never taken pills in my life. Two Advil is a big deal for me. I'm always kind of British, stiff upper lip, but I guess I have feelings too. And I didn't do well this year, at all."
Vanderpump became a well of emotions while speaking about last year's suffering, leading her to excuse herself from the set. "Give me five minutes, I'll come back," she said before abruptly leaving for a while.
Vanderpump's struggle over her brother's death likely had some influence in her battles with castmates on the current season of Real Housewives of Beverly Hills, too. The restaurant mogul is at odds with majority of the RHOBH crew, particularly her former best buddy Kyle Richards, following Season 9's PuppyGate scandal.
Their explosive fight, which came after Richards confronted Vanderpump's about her alleged involvement in tabloid stories about Dorit Kemsley, came during an incredibly sensitive time, just a day before Vanderpump's birthday. With the exception of Grammer, Vanderpump hasn't spoken to many of her castmates since.
"I was searching for happiness at that time in my life, and I certainly didn't find it with them," Vanderpump said of her castmates in a recent interview with Entertainment Tonight, noting she was "probably still over emotional" when her heated argument with Richards occurred.
Vanderpump's brother was found unconscious at his home in Gloucestershire, England on April 30, 2018. He died shortly after arriving at the hospital due to drug toxicity on May 1, 2018. His death was ruled a suicide.
If you have thoughts of suicide, confidential help is available for free at the National Suicide Prevention Lifeline. Call 1-800-273-8255. The line is available 24 hours, every day.