Who Is Garcelle Beauvais? Actor Becomes First Black Woman to Join 'Real Housewives of Beverly Hills' Cast
New faces are set to appear on the upcoming new season of Real Housewives of Beverly Hills. Following longtime and original cast member Lisa Vanderpump's departure, Bravo's The Daily Dish revealed the reality show franchise would add two new housewives. Garcelle Beauvais and Sutton Stracke will join the likes of Lisa Rinna, Kyle Richards, Denise Richards, Dorit Kemsley, Erika Girardi and Teddi Mellencamp Arroyave.
The announcement marked a first forRHOBH, with Beauvais set to become the first black woman to receive the notable diamond and tagline on the franchise. In general, very few black women have appeared on the show aside from Kyle Richards' gal pal Faye Resnick, who has only been featured in a friend capacity on earlier seasons of RHOBH.
Beauvais, a 58-year-old Haitian American, said she was thrilled to represent black culture on RHOBH, the cast of which has been predominately filled with white women since its 2010 debut.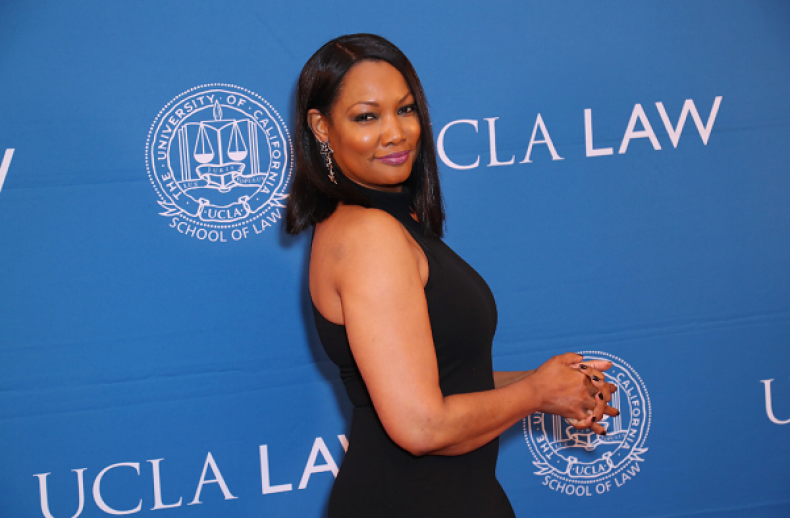 Newsweek subscription offers >
"I am excited and proud to be joining the cast of such a wildly popular and beloved show like The Real Housewives of Beverly Hills," she said in a statement to The Daily Dish on Thursday. "As a working actor who has been in the industry for some time, it's exhilarating to have the opportunity to delve into a new chapter in the entertainment spectrum. As the first African American Housewife in the Beverly Hills franchise, I am honored and humbled by this awesome opportunity to exemplify the fact that Black Girl Magic lives and thrives in every zip code!"
The mother-of-three added: "Already being intimately familiar with the spotlight of Hollywood, my journey of successes and trials has already been chronicled and shared with my many loyal supporters around the world."
With more than 75 acting credits to her name, Beauvais may be best known for her role as Fancy Monroe on The Jamie Foxx Show, which aired on The WB network from 1996 to 2001. She also served as the tough-as-nails Assistant District Attorney Valerie Heywood on NYPD Blue from 2001 to 2004 in addition to roles on more current titles like Power, The Magicians, Grimm and Spider-Man: Homecoming.
Along with filming Season 10 of RHOBH, Beauvais will also work on Eddie Murphy's highly anticipated film Coming to America 2. Details surrounding Beauvais' role in the comedy sequel have yet to be revealed, but her casting reflects a career coming full-circle, as she had a minor role as a rose bearer in the original 1992 film.
Newsweek subscription offers >
Reality TV may be a change of pace for Beauvais, but she noted it's one that she's more than prepared for—especially when it comes to the drama and catty remarks the housewives are known for.
"The continual encouragement, support and yes, even at times, criticism, have helped make me the dynamic woman I am today. I'm excited to share the many ongoing daily surprises, laughs and joys of being a working mother in today's crazy world. The hustle is R-E-A-L!" Beauvais said.
Stracke, a close friend of Rinna, was similarly pumped to officially become a housewife. "I am thrilled and honored to be joining The Real Housewives of Beverly Hills," the party planner said in a statement.
"As a mother to three children who is also deeply committed to my efforts in philanthropy, my life is a balancing act. There is a lot going on in the best way possible and I strive to pursue all my passions to the fullest," she continued.
Vanderpump won't be the only one missing in action when the reality series returns in 2020. Camille Grammer revealed she would not be back on the show, according to People. She claimed producers left her casting "up to Kyle," referring to co-start Kyle Richards with whom she feuded during Season 9.
"I wasn't asked back. It's fine," Grammer wrote in a since-deleted tweets on Thursday. "I did my time on the show. And it's Kyle's show."
She added: "It was was [sic] up to Kyle. I'm really fine. After the reunion, I didn't want to come back. It was an awful experience."
For her part, Beauvais sounded prepared to make the show her own, who told The Daily Dish what fans could expect, saying, "No games, all heart and a little dash of fashion-filled sass is what you'll get when you step into my sphere...and I wouldn't have it any other way."
Who Is Garcelle Beauvais? Actor Becomes First Black Woman to Join 'Real Housewives of Beverly Hills' Cast | Culture