'Real Housewives of New York City' Season 11 Spoilers: Bethenny Frankel Reveals Engagement to Late Dennis Shields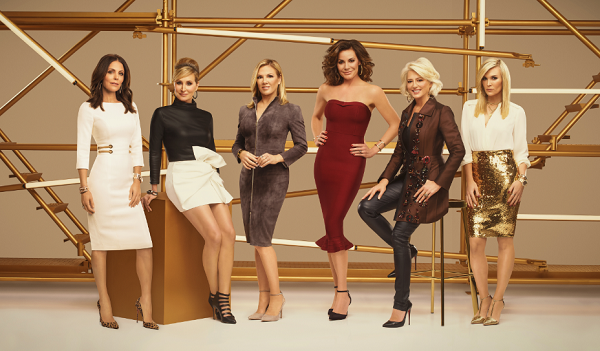 There will be tears on the upcoming episode of Real Housewives of New York City. In the sneak peek of Season 11's third episode, set to air on Wednesday, Bethenny Frankel reveals some startling news to castmate Dorinda Medley regarding her late boyfriend Dennis Shields.
Over drinks, Bethenny describes her relationship with Dennis, who died from a drug overdose in August 2018, while Dorinda, whose husband Richard Medley died in 2011, sympathizes with her friend.
"It's just heartbreaking, like, Dennis isn't with us. He was [Bethenny's] best friend, you know? There's really nothing you can say besides, 'I'm sorry. If you need me call.' Because it just is such a personal journey," Dorinda said during a green-screen confessional.
As Bethenny continues to open up on Dennis, the 48-year-old business mogul drops a bombshell on Dorinda. "It was not even close to a perfect relationship. A part of me died inside. It was really bad. But I couldn't get out, though, either. I loved him so much, and we were family," she said. "My daughter was so close to him and I knew him for so many years. He proposed on April 25 and I and I…" Bethenny trailed off, looking down at a diamond ring on her wedding finger.
Dorinda appears completely baffled by the news and reveals she wasn't even aware Bethenny and Dennis were "even still dating" at the time.
"I kept it to myself because I didn't want another circus of my life, so I didn't start telling people. We had our own private engagement and our own private like, 'Oh my God, we're gonna do this,'" Bethenny explained, noting Dennis also bought her daughter Bryn a ring too.
While Bethenny and Dorinda grieve, the rest of their castmates will be up to their usual shenanigans throughout episode 3. The reality show will pick up at Barbara Kavoit's Hampton's clam bake, where now Luann de Lesseps has moved her aggressions over from Dorinda to "crazy eyes" Ramona Singer.
Real Housewives of New York City airs on Bravo on Wednesday nights at 9 p.m. ET.
'Real Housewives of New York City' Season 11 Spoilers: Bethenny Frankel Reveals Engagement to Late Dennis Shields | Culture