Real-Life 'Conjuring' Couple, Ed and Lorraine Warren, Allegedly Had Secret Underaged Lover in Home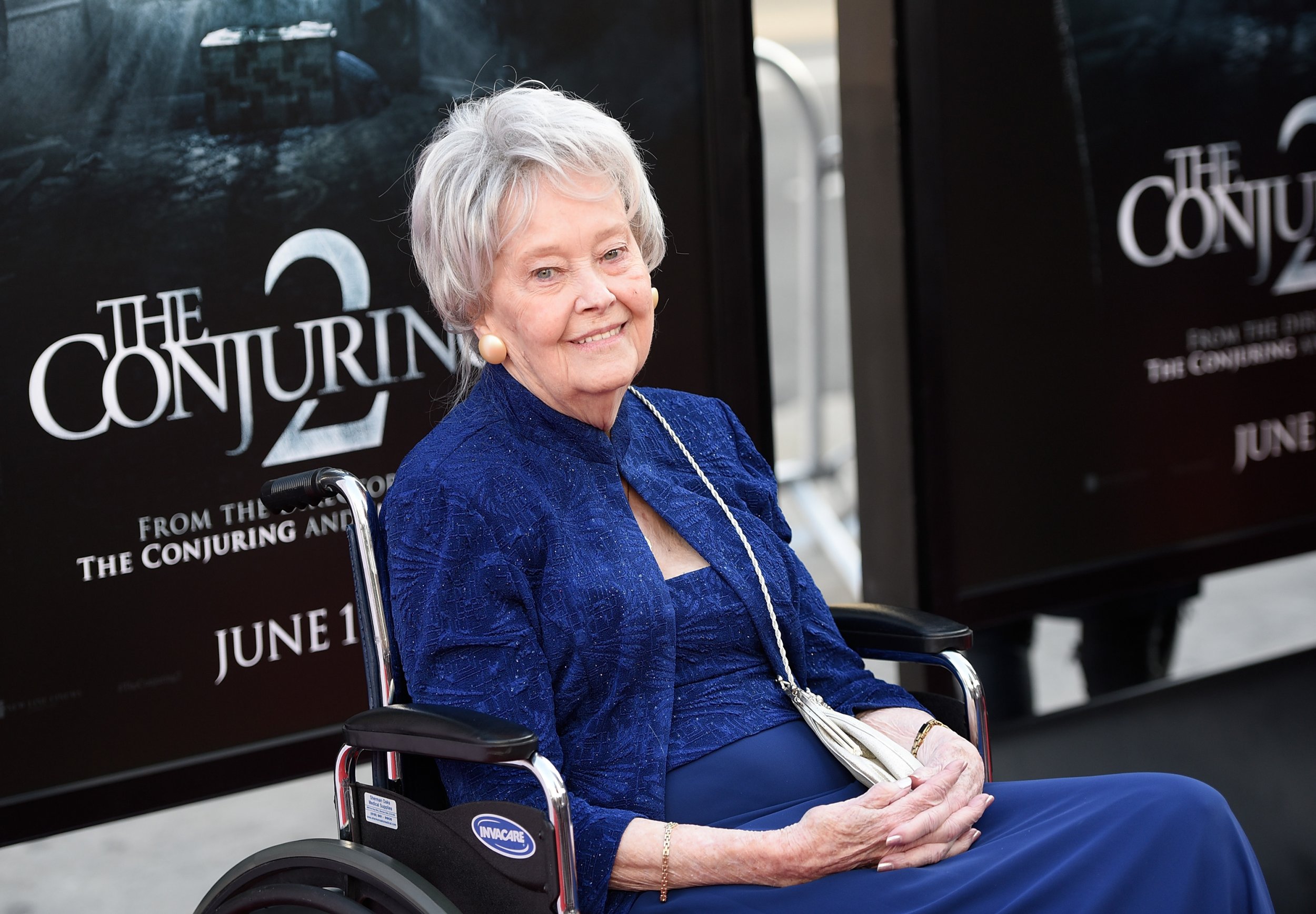 A report from The Hollywood Reporter on Wednesday detailed disturbing allegations made against the real-life couple portrayed in the hit The Conjuring franchise, which has earned more than a billion dollars at the box office.
The movies track the adventures of devout Catholics Ed and Lorraine Warren, a married couple who described themselves as "demonologists." They made a living off selling books and media appearances.
While The Conjuring movies were based on their lives, there's one thing they apparently left out: Ed's much-younger lover.
A woman named Judith Penney, now in her 70s, said in a sworn declaration that she was Ed's lover for four decades—with Lorraine's approval. Penney moved into the Warren home in 1963 after meeting Ed when she was 15. According toThe Hollywood Reporter, he drove the bus she took to school before his demonologist career took off. Penney's statements surfaced during an ongoing legal battle over the enormous profits from the film.
The movies paint a rosy picture of the couple, but Penney's declaration suggests sinister doings behind the walls of the Warren home.
According to her 2014 statement, Penney often slept with Ed (who she described as abusive toward Lorraine) and became pregnant. "They wanted me to tell everyone that someone had come into my apartment and raped me, and I wouldn't do that," Penney said. "I was so scared. I didn't know what to do, but I had an abortion. The night they picked me up from the hospital after having it, they went out and lectured and left me alone."
Penney and Ed's relationship ended three years before his death, in 2006. Lorraine is reportedly in declining health and could not respond, but her attorney told The Hollywood Reporter the family had "no knowledge of the alleged conduct."
The full story is definitely worth reading, taking an in-depth look at the Warrens' life and legal battles surrounding the hit films, beginning with 2013's The Conjuring, and followed by 2014's Annabelle, 2016's The Conjuring 2 and 2017's Annabelle: Creation. Rolling Stone ranked the original 2013 film as the fourth-best horror film of the 21st century last year. Indiewire predicted the series "could become the biggest horror franchise of the century," with another spinoff and sequel in the works.
The Warrens have long been the subject of public interest. They inspired the Amityville Horror films, and made frequent television appearances. As recently as a few years ago, Lorraine made public appearances to talk about ghosts and demons. "Going into haunting experiences, there were some bad ones, scary ones," she told the New Haven Register in October 2014. "My faith was always my protection."