Real-Life Slinky Dog That Stretches Over Fence Baffles the Internet
A dog has equally confused and terrified the internet after its owners revealed its height while standing up in a viral TikTok video.
Eris, full name Madam Eris Overbite, Queen of Snoots, is a 3-year-old Borzoi, otherwise known as a Russian Wolfhound, from Virginia.
In a video that surpassed over 2 million likes, her owners Lily and Savannah showed just how tall the dog can be when she stands up on the hind legs. Eris can be seen perched up against the wooden garden gate, as they revealed she measures at 5 foot 7.
"We had to make the gate taller after this," they wrote on screen.
Since being uploaded on July 12, the video has gained over 15 million views, with people unsurprisingly shocked by the dog's great height.
"Bro that dog is taller than me," wrote one viewer, while others drew comparisons to a polar bear and alpacas.
Eris' height isn't the only extraordinary thing about her either, as she has what the owners believe could be the longest snout in the world. In 2020, Eris' snout was far longer than the average at 12.2 inches and it's likely to have grown since.
In fact, Eris has become somewhat of a social media star over the years for her out-of-the-ordinary features. On Instagram, she has over 200,000 followers while her TikTok boasts 600,000.
"It's actually very easy to forget that she's considered a big dog, just because we're around her so often so I'm always surprised when it comes across as particularly unusual, but I'm glad people seem to find her amusing," owner Lily Kambourian told Newsweek.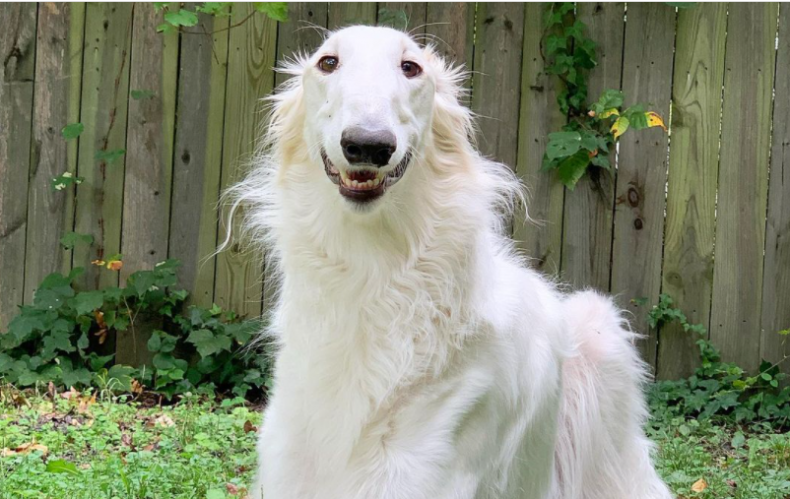 "Her height isn't really a big issue because she's fairly polite about not using it for evil—getting up on the counters or desks, but she does love watching the neighbors over the fence and I do think that's a little rude of her, but we have lovely neighbors who don't seem to mind," she said. "We get asked a lot on walks what kind of dog she is, as most people haven't really seen a ton of Borzoi around, definitely adds some time to our walks midday."
In 2020, owner Kambourian told Metro that they were aware of her overbite when they adopted her in 2018 and were warned of potential dental issues, "but she just sort of grew past it. There are no issues from her long nose, she drops food everywhere but so do I. We'll give her like a marrow bone and she will chew on that forever in comparison to other dogs who would eat the treat very quickly."
Eris was originally bred to be a show dog, but her underbite ruled this out almost immediately, "as it is a genetic defect," she told Metro. "She came right up to us and sat on my partner's lap."
The genetic defect, however, has come as a blessing in disguise for Eris, as her owners were even considering going for the Guinness World Record for world's longest snout. "We were briefly in talks with Guinness about verifying the record which it looks like she would have but I own a couple of businesses that have made finding time to gather the additional documentation under specific conditions rather difficult, especially given how far our vet is from us," Kambourian told Newsweek.
After Eris starred on Instagram's explore page, her social media popularity has been blowing up since, where her owners share all kinds of cute facts about her—she's more than just her snout and incredible height.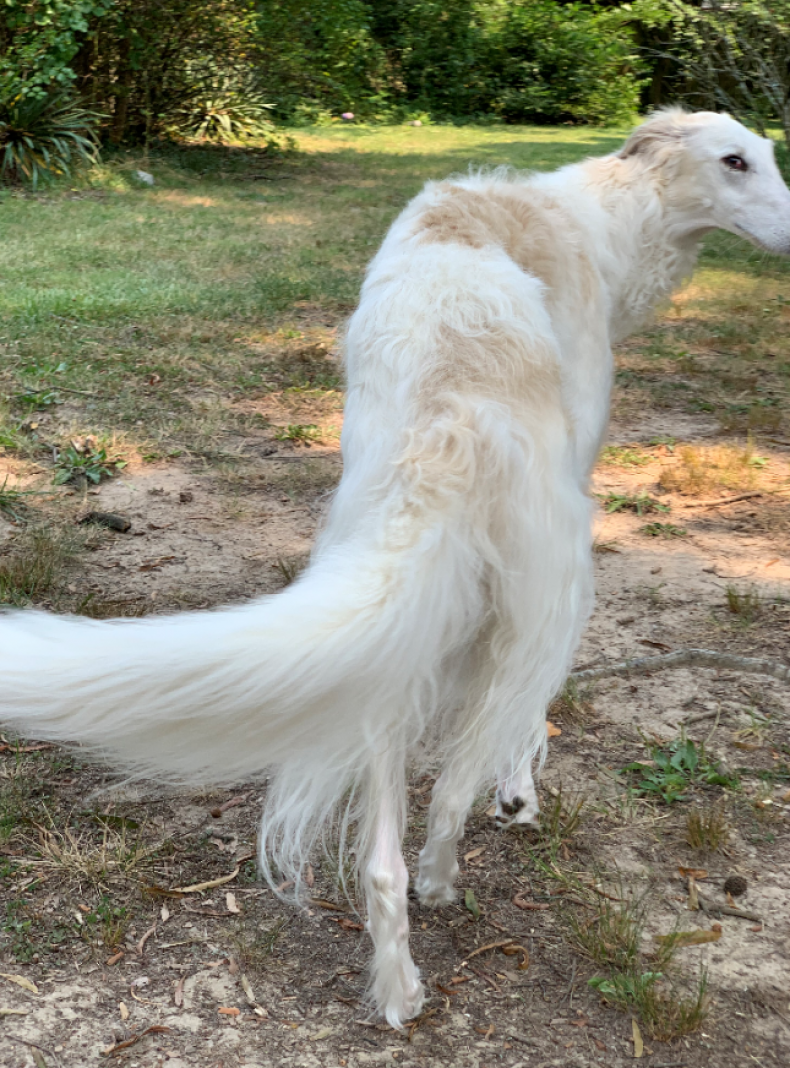 Update 08/02/21, 12:02 p.m. ET: This article has been updated to include further comment from Lily Kambourian.