'Too Hot to Handle Brazil' Villa Location: Why the Netflix Show Wasn't Filmed in Brazil
Too Hot To Handle Brazil arrives on Netflix today tempting hot young Brazilians with a shot at R$500,000 (around $95,000).
If you can't go on vacation right now, prepare to be jealous as these fit young singletons flit around a luxury beachside villa, trying to resist the temptation to have sex in this fun reality show.
Running along the same rules as the English-language version of Too Hot To Handle, in Brazil the show is called Brincando Com Fogo, which is Portuguese for "Playing with Fire."
The beautiful twenty-something contestants are almost as stunning as the surroundings. Interestingly, the series couldn't be filmed in Brazil and the contestants had to be shipped out to another country for filming. Here's all that's known about the actual location of the new Netflix series Too Hot To Handle Brazil.
Where is Too Hot To Handle Brazil Filmed?
The show couldn't be filmed in Brazil because producers were concerned about the rising rate of the coronavirus pandemic in the country at the time.
Too Hot To Handle Brazil was filmed over November and December in 2020. On November 30, Brazil reached a total of 6,335,878 cases and 173,120 deaths from COVID-19.
Instead of filming the series in its country of origin, the first twelve contestants, and everyone who joined the show afterwards, instead flew to a luxury beach villa in Mexico. The first English-language series was filmed in Mexico but later iterations were moved to the Turks and Caicos Islands.
The series has to fit a dozen fit contestants inside but luckily the location used in this series was spacious enough for all, with a huge garden area and wide open beach to complement the large stylish house.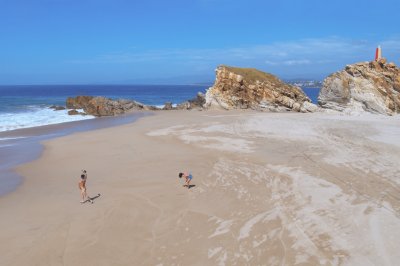 Who are the contestants in Too Hot To Handle Brazil?
The new season of Too Hot To Handle Brazil opens with 12 contestants entering the Mexican villa, six single boys and six single girls, all in their twenties.
Marina Streit, 24, Rio Grande do Sul
Kethellen Avelina, 22, Amazonas
Gabriela Martins, 27, Rio de Janeiro
Thuany Raquel, 26, Pernambuco
Rita Tiecher, 25, Rio de Janeiro
Brenda Paixao, 24, Rio Grande do Sul
Leandro David, 23, Brasilia
Caio Giovani, 29, Rio de Janeiro
Ronaldo Moura, 29, São Paulo
Davi Knelp, 21, São Paulo
Matheus Samaio, 25, Rio de Janeiro
Igor Paes, 27, Bahia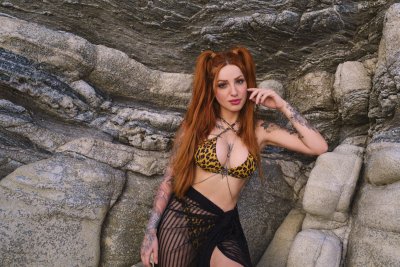 The contestants are looking for love but also competing for the R$500,000 prize money. The catch is that every time the contestants kiss or get intimate in any way, money is taken away from the total prize pool.
Too Hot to Handle Brazil is streaming on Netflix now.