Barcelona vs. Real Madrid: Tradition Will Hurt Zidane's Team Before El Clasico Even Begins
El Clasico could not have been timed worse for Real Madrid.
By the time Zinedine Zidane's team travel to the Camp Nou on Sunday, they may be looking ahead to a third Champions League final in as many years.
Real will be looking to defend a trophy they have dominated over the past few years, becoming the first team to successfully defend the European Cup.
Up against either Liverpool or Roma, they will be one of the top two in Europe's elite. But not on Sunday.
At the Camp Nou, Cristiano Ronaldo and his teammates may have to swallow their pride and form a guard of honor, applauding their most bitter rivals onto the pitch.
For on Sunday, Lionel Messi scored a hat-trick in a 4-2 away win over Deportivo La Coruna to secure the La Liga title for Ernesto Valverde in his first season in charge at Barcelona.
It will wound Real to see Barca pick up the trophy after the game in Catalonia, and it will sting further that they have done so with such ease, currently 15 points ahead.
Tradition says that the next team to face the champions should provide a guard of honor, to respect the feat that the La Liga winners have achieved.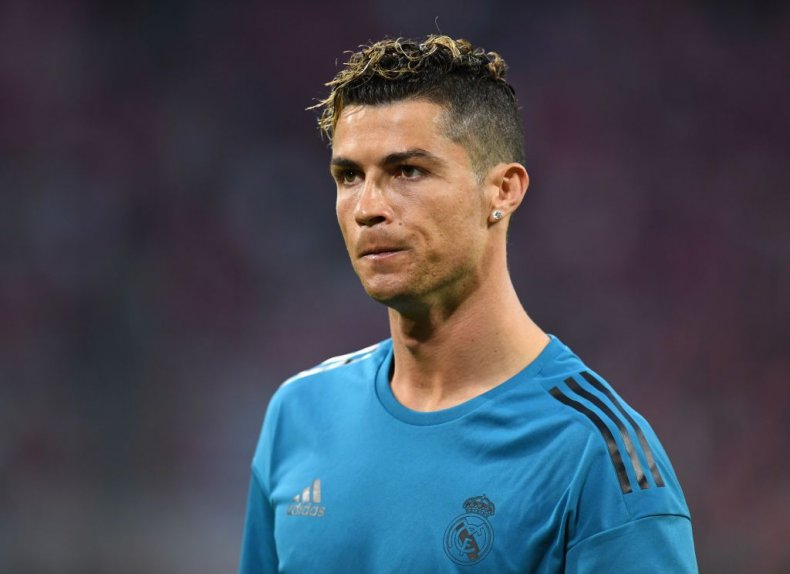 If the roles were reversed, Jordi Alba says, the Catalans would do it.
"In our case, Barca would do the guard of honor," he said, as quoted by Sky Sports. "At the Bernabeu, in the league, we have previously performed a guard of honor.
"If they don't want to give us a guard of honor it will be because it comes from upstairs."
And so Zidane's team will be even more determined to ruin the party.
They will be confident that they can do that having not lost at the Camp Nou since 2015.
Ronaldo scored and got sent off in a 3-1 win away to Barcelona in the Spanish Super Cup in August, having drawn the previous year with a last-minute Sergio Ramos equalizer.
And the Portuguese striker, now 33, had his first goalless game in 13 on Wednesday in Real's 2-1 victory over Bayern Munich.
Before that, Ronaldo had 22 goals in 12 games. Zidane will be relying on his leading man to pop the balloons at the Camp Nou.