Real Madrid vs. Bayern Munich: What We Learned as Holders Reach Final
Real Madrid reached their third successive Champions League final after holding on to beat Bayern Munich.
Joshua Kimmich scored within three minutes at the Bernabéu on Tuesday night, which Real started with a 2-1 lead from the first leg. But Zinedine Zidane's team struck back quickly with Karim Benzema scoring twice, once in the 11th minute and again moments after half time.
James Rodriguez, on loan at Bayern from Real, gave Bayern hope with a goal just after the hour mark but the reigning champions held on to reach the final.
Here, Newsweek presents three things we learned from the tie:
Missing Manuel
There is no good place for a mistake such as this.
But when Bayern goalkeeper Sven Ulreich missed the ball and allowed Benzema to score into an open goal, it couldn't have happened at a worse time.
Manuel Neuer had never been missed so much. The 32-year-old goalkeeper, long considered among the elite between the posts, has been missing for much of the campaign having broken his metatarsal in September.
Neuer is due back this month, which will be welcome news in Munich. Albeit a bit too late.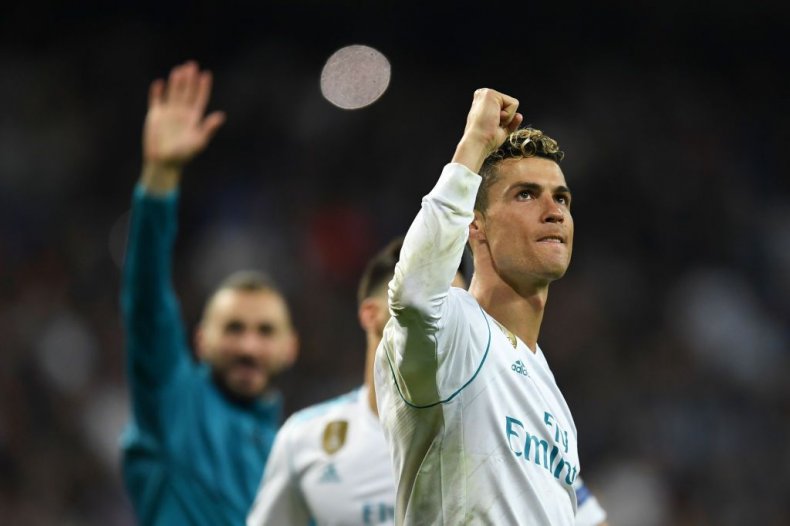 Perfect Timing
You wouldn't have known it from Tuesday night at the Bernabéu but Karim Benzema is having a poor season in Madrid.
His double took his tally to just 11 goals in 42 appearances this season. Fortunately for him and Real, their talisman Cristiano Ronald has delivered once again with 22 goals in 12 games earlier this year.
Many expect this to be Benzema's last season at the Bernabéu as the board look to bring in another superstar striker, a prolific figure to relaunch their La Liga campaign next season.
Bayern's Robert Lewandowski has been linked with the job. A total of 44 goals in 49 appearances this season would appear to see him fit the profile, but he failed to score in both legs against Real.
Benzema couldn't have timed his return to form more perfectly.
Dirty Work
Cristiano Ronaldo has adapted his style over the years.
Recognizing he is entering the autumn of his career, at the age of 33, Ronaldo doesn't do the sprints so much. He doesn't do the box-to-box. He doesn't do so many mazy runs.
He's a poacher, ready to strike at any and every opportunity. That has been clear over the past few years and came to fruition, particularly, over the past two months with his remarkable scoring record.
But against Bayern in the semifinal, his mindset was clearly on his team's target rather than the personal. He may have failed to score but Ronaldo regularly won the ball in midfield, dropping deep to disrupt the Bayern attack and launch his own.
Ronaldo has salvaged his season and would, on a personal level, deserve to lift the Champions League for a fifth time in his career.