Real Madrid Next Manager: Five Men Who Could Replace Zinedine Zidane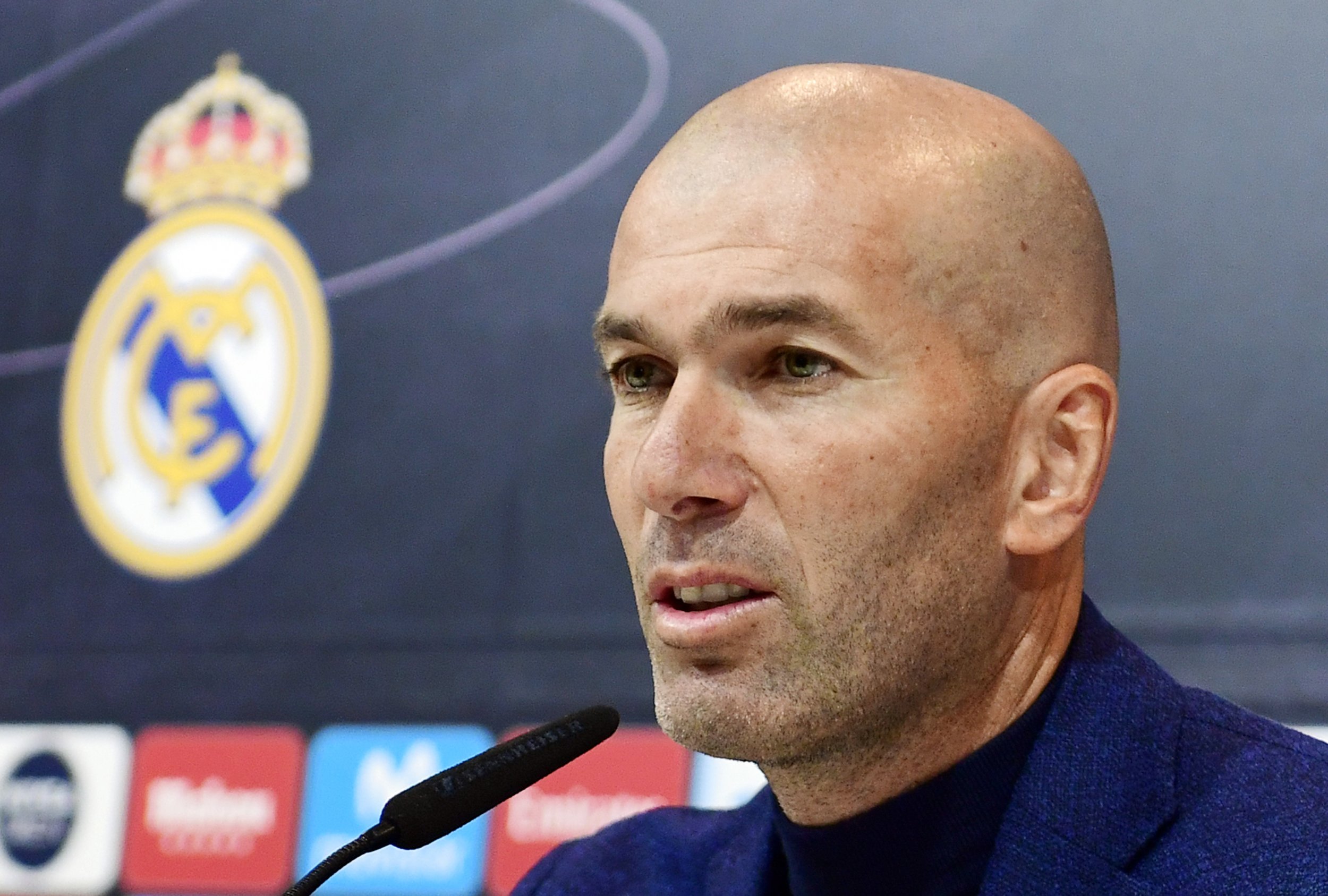 Real Madrid is looking for a new manager, with Zinedine Zidane announcing his departure just five days after winning the Champions League for a third consecutive time.
In an unscheduled press conference at 7 a.m. EST, the 45-year-old confirmed he will leave the 13-time European Cup winners after two-and-a-half seasons in charge.
"This is the right moment for everyone, it might seem a bit strange, but it had to be done for the good of everyone, the players, the club, and myself," he told reporters.
"This team must keep winning, and it needs a change after three years, another voice, another method of working."
On Saturday, Zidane became the first manager in history to win the Champions League—both in its current format and as the European Cup—three times in a row, as Real Madrid beat Liverpool 3-1 in Kiev.
The Frenchman, who lifted the trophy with Real Madrid as a player in 2002, had also guided the Spanish giants to Champions League glory in 2016 and in 2017, beating Atletico Madrid and Juventus in the respective finals.
The first of those two triumphs came less than six months after Zidane, who at the time was in charge of Real Madrid B team, was surprisingly appointed as replacement for Rafael Benitez when the latter was sacked in January 2016.
So who could replace Zidane at the Santiago Bernabeu?
Guti
Real Madrid promoted Zidane from Real Madrid B team, and while it would be premature to say it will follow the same path, there are no reasons to rule out Guti's candidature just yet. The Spaniard played alongside Zidane at Madrid and has been cutting his teeth at the club's youth team, which he has managed since 2013.
A Madridista through and through—he played over 400 games for the club in a 16-year spell at the club—at 4/1 he is the favorite with the bookmakers to replace Zidane.
Arsene Wenger
The Frenchman brought down the curtain on a 22-year spell at Arsenal last season, but has repeatedly stated he has no intention of retiring. A proven winner, Wenger's penchant for attacking soccer would be a perfect fit at Madrid, as would his ability to shoulder the responsibility that comes with managing a huge club.
However, Wenger has only ever reached two European finals in his 34-year career, which, given Real's obsession with the Champions League, could see him being overlooked.
Mauricio Pochettino
Had he not signed a new five-year deal with Tottenham only last week, the Argentine would have undoubtedly been the front-runner to replace Zidane. Despite failing to win a major trophy, Pochettino has transformed Spurs into a force to be reckoned with in England, and has done so with a budget vastly inferior to that of its rivals.
A focus on attractive soccer and developing youth would make him a natural candidate for the job, particularly as he has managed in Spain before. Despite his new deal, Pochettino is joint-second favorite to replace Zidane.
Antonio Conte
The Italian's departure from Chelsea is imminent and until Zidane's resignation Conte looked destined to spend a year out of the game, given the paucity of high-profile jobs available. However, his former Jventus teammate's resignation could pave the way for the former Italy manager to take over the defending European champions.
Conte has won titles with Juventus and Chelsea but his style might be too attritional for a club like Real Madrid, where politics and in-fighting are almost the norm.
Maurizio Sarri
The Italian has been widely tipped to replace Antonio Conte at Chelsea next season but has not yet finalized his move to Stamford Bridge. Deeply committed to attacking soccer, Sarri's philosophy would undoubtedly please the aesthetes among Real Madrid fans but his lack of experience at the very top—he is yet to win a trophy as a coach and Napoli is the only side he has managed that has ever challenged for top honors—could count against him.