Real Madrid Star Cristiano Ronaldo Is a 'Spornosexual', According to Author Who Coined 'Metrosexual'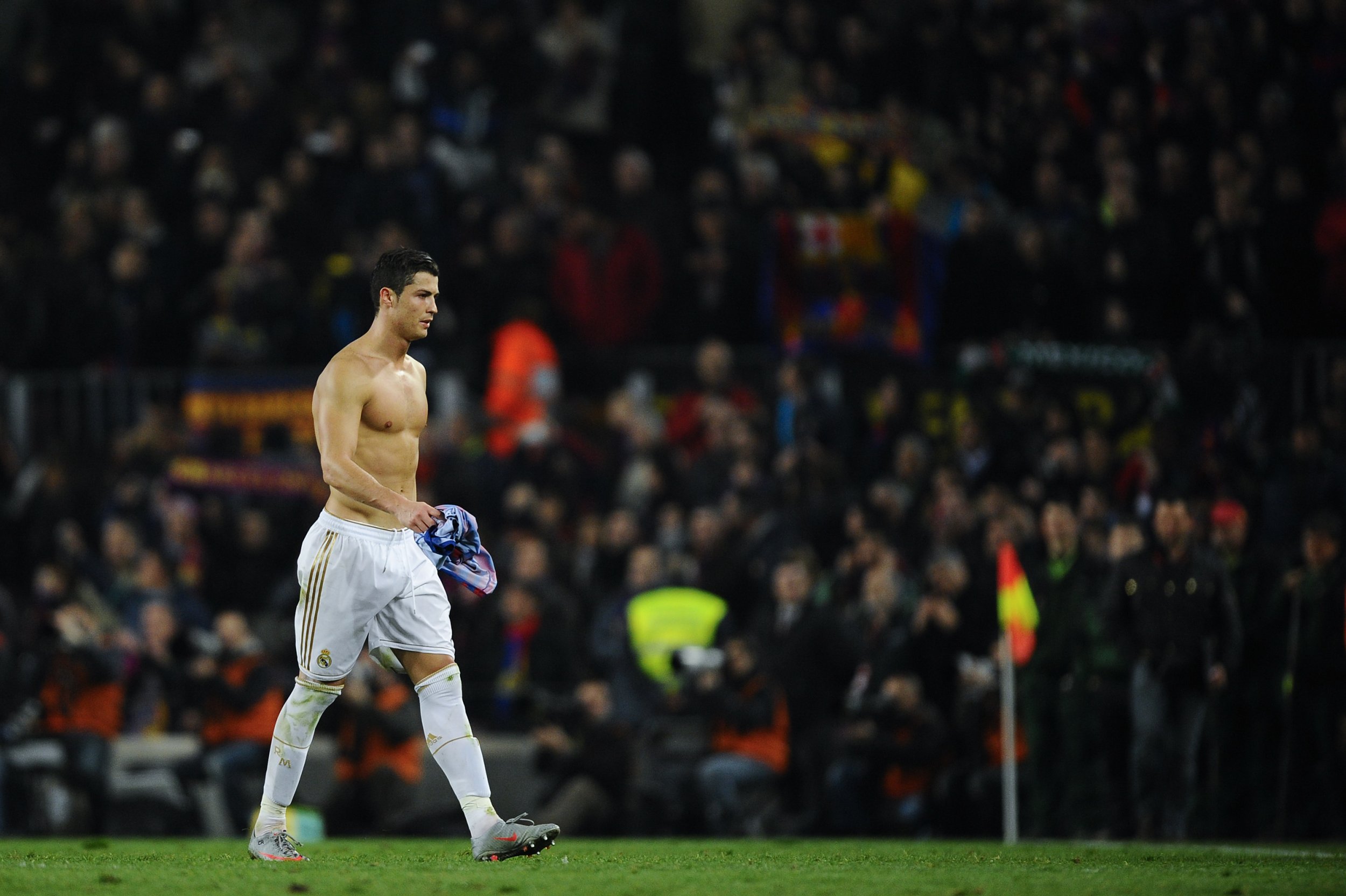 Cristiano Ronaldo certainly does not mind showing off his mesomorph's physique, as highlighted by a recent interview and photoshoot with GQ magazine, during which the Portuguese player wandered around happily in varying states of undress.
The Real Madrid star's predilection for exposing his pectorals may have an underlying cause, though, according to Mark Simpson, who coined the term "metrosexual" in a 1994 essay for The Independent entitled "Here Come the Mirror Men," although the term only reached global popularity in 2002 when used to describe David Beckham.
In an interview with Catalan newspaper La Vanguardia, Simpson said that Ronaldo is a "spornosexual," which he describes as "somewhere between sport and porn: an athletic body cultivated as an object of desire, shown off on social media networks and attracting sexual partners.
"Look at Cristiano Ronaldo, the way he exalts his body. The spornosexual wants to be loved for his own body, not for what he does," he told the paper on Monday.
Of course, Ronaldo's record as a player at Manchester United and then Real Madrid could just as easily suggest a body sculpted not for narcissism but the act of beating defenders and scoring goals.
But it's an intriguing theory for an apparently self-obsessed culture, nonetheless.