For all political purposes, which is all that matters these precious few days before the election, it appears that the recent Rose Garden event to announce the nomination of Judge Amy Coney Barrett to succeed Justice Ruth Bader Ginsburg on the Supreme Court could have been either the—or at least a—"super spreader" of the deadly coronavirus that the president of the United States and an increasing number of Washington officials have now contracted. Many of my friends were in attendance at last week's White House ceremony. As I watched the event from my living room, I was concerned for my friends and the others in attendance. It turns out that concern may have been for good reason.
Long before the fateful White House ceremony, I had begun to have some thoughts about COVID-19 and, interestingly enough, love and the responsibility of love during the times of this pandemic. With renewed urgency now, I want to share those thoughts with all of us around the world who are battling this scourge, including my friends. I anticipate some of my friends will raise their eyebrows and have questions of me when they read this column. I will answer those questions for them in a moment.
Anyone could say what I am about to say. Because with every passing day, more of us know more people who have contracted COVID-19—and more who have lost their lives to this deadly contagion, as the United States nears almost seven million cases and 200,000 deaths. Deaths worldwide have exceeded a grim one million on the way to an even grimmer projected two million. There are fewer and fewer families that remain untouched by this heartless scourge.
Now is decidedly not the time for masculine puffery or, for that matter, feminine puffery—or for the indulgence of either, if you happen to actually believe the puffery. This is not a manhood or womanhood test. And incidentally, if it were, we would wear masks and socially distance.
At once to invoke and turn on its head the parlance of male masculinity, we are actually all real men and real women. Or at least we should be, by now. Real men and women wear masks and distance themselves from others in these times of COVID-19. Why? Because we love. We love our families, our mothers and our fathers, our husbands and wives, our sons and daughters, our grandmothers and grandfathers. We love our friends, especially our aging ones. Despite our protestations, we love each other. As Americans, we love our country. And even if the chances were minimal, we would desperately want to protect those we love from this deadly plague that has blanketed the world.
Not one of us likes the radical interruptions and disruptions of our lives that have been forced upon us by COVID-19—the masks and the distancing. We take the maddening precautions of masking and distancing despite the fact that these precautions are unnatural for us. They do rob us of much that makes us human beings, they affront our sense of dignity, expose and taunt our vanity, embarrass and humiliate us and, we puerilely think, are politically incorrect—whatever this means in the context of life-and-death imperatives. We take these medically recommended precautions because we love so dearly those who could fall victim at our own hands to this faceless killer were we not to take these basic precautions. Imagine for a moment having to eulogize a loved one who died from COVID-19 and having to confess before your family and the world that your loved one would never have come down with the virus had you not stubbornly refused to wear your mask or distance due to false bravado, vanity or an attitude of foolhardy invincibility. Most of us believe it would be a fate worse than death to have to go on with life bearing the knowledge that we had self-centeredly and recklessly transmitted a fatal disease to our mother or father, our husband or wife, our son or our daughter, a friend or anyone else we loved and who needlessly died because of our reckless self-centeredness. This is what our nation's medical and health experts are talking about when they advise us to wear masks and distance.
Today, eight months thence, COVID-19 is still, if not more so, a matter of life or death for those we love—as it is for our country. It is irresponsible to dismiss on any basis, let alone a political one, this murderous disease that is ravaging our nation and the world. If we all would act upon our desperate desire that our own families, loved ones and friends not succumb to this enemy of humanity, then by the numbers we would protect all and prevail in this battle for our lives—perhaps even quickly.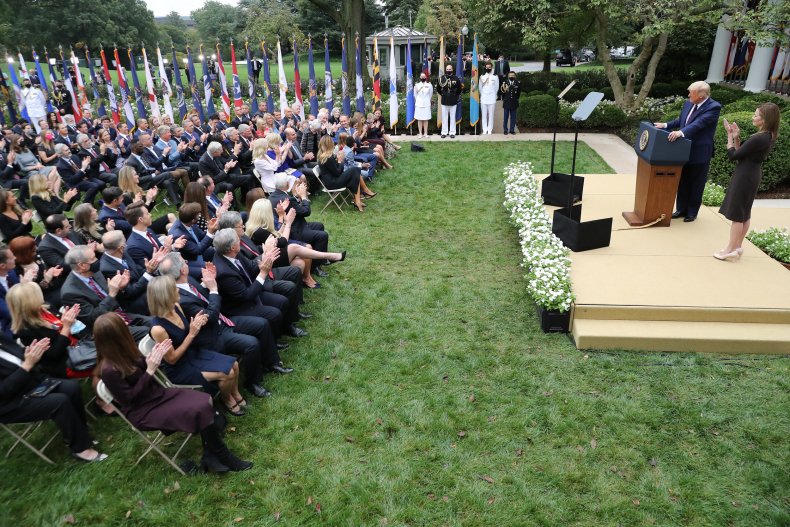 Born and raised in Texas, I was dispositionally suspicious at the outbreak of the virus and slow to warm to the idea of masks and distancing. Initially, I responded facetiously to every heartfelt entreaty from my family that I wear a mask and socially distance with the political tale of 1988 presidential candidate Michael Dukakis, who infamously donned a war helmet while inside an M1 Abrams tank during a photo-op to prove that he was not soft on military and defense issues. Many pundits and historians say that photo-op cost the governor the presidency. It took one short, but deadly serious, conversation in early April with my beautiful wife of 40 years to shake me to my senses and remind me that my most profound responsibilities in life are not those to myself, but those to whom I love. Over coffee one morning, she gently touched my hand and, in almost a whisper, said "I am really worried about you, because you are in the vulnerable age-group. The kids are worried sick about you, too. This virus is killing people, and we don't want you to die from this. For me and the kids, will you please wear a mask and quarantine until this has passed. I am asking you, because I love you." I have worn my mask and quarantined ever since. Because I love my family, and because they have entrusted their love with me. The Texan still in me defies anyone to tell me that I am a lesser man for having done all that I can to protect my family and friends from this infernal virus.
Now, in response to the anticipated questions from my friends and others, I offer this expected answer: I love you and our country too much to care that you think I am wrong on this one. As my wife lovingly pleaded with me, I plead with you. Please, just wear your mask and safely distance yourself from others until this ruinous infliction has run its course, we have defeated this faceless enemy and we can safely return to our normal lives. Do but these small things for those you love—and for your country.
The Middle Ages poet Geoffrey Chaucer is credited with the proverb that I will summon in support of my request. "For better than never is late," the father of English literature wrote in his famous Canterbury Tales.
I have never been fortunate enough to be friends with a president. But to my friends, to Republicans and Democrats whether personal friends or not, and to what is now our extended circle of friends worldwide who are waged in this unremitting war with this barbaric enemy called COVID-19, it is never too late for any of us to be shaken to our senses and reminded of our most profound responsibilities in life. Especially as to this, it is better late than never—even for presidents.
Mr. Luttig lives in Chicago, Illinois with his wife, Elizabeth. He was a judge on the United States Court of Appeals for the Fourth Circuit from 1991 to 2006.
The views expressed in this article are the writer's own.