The Real Reasons NEWSWEEK RUSSIA Folded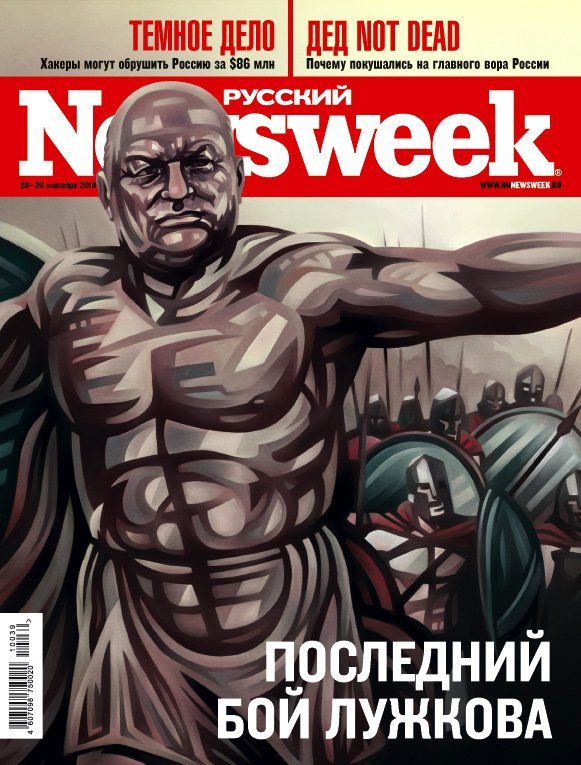 On Monday the German-based media company Axel Springer announced the closure of NEWSWEEK RUSSIA, the Russian-language title it had licensed from NEWSWEEK since 2004. It was one of the few independent newsmagazines left in Russia, and its demise marks the end of one of the last bold and critical voices in the country's increasingly bland and docile media landscape.
NEWSWEEK RUSSIA had been losing money ever since its inception, and the decision to close the title was made for business reasons. "The reasons are purely economic," says editor Mikhail Fishman. "The magazine did not generate profit."
But business and politics are not unrelated in Russia, and the magazine had more than its share of run-ins with the authorities. A high-profile advertising campaign last summer challenging the cynical corruption of Russia's elite and courts was so provocative that the Moscow Metro banned it. One poster featured a hand holding the strings of a puppet with the caption "Trust in the courts is growing in Russia." Another showed fingers crossed like the bars of a prison with the caption "Our business is becoming a one-stop shop." Earlier this year NEWSWEEK RUSSIA reported on how Prime Minister Vladimir Putin's supposedly live and spontaneous phone-ins were in fact carefully choreographed by hundreds of producers and selected callers nationwide.
"If you ask me what could irritate the authorities about the Russian NEWSWEEK's coverage, I will tell you: everything," says Mikhail Zygar, NEWSWEEK RUSSIA's news editor.
One of NEWSWEEK RUSSIA's biggest scoops—and one that earned it the lasting enmity of at least one powerful faction in the Kremlin—was about the family origins of chief ideologue and deputy chief of staff Vladislav Surkov. In 2005 the magazine revealed that his father, Andarbek Danilbekovich Dudayev, was an ethnic Chechen, and that Surkov had taken steps to obscure his family origins. "Surkov was angry when we published our story from Chechnya with photographs of his Chechen family," says Leonid Parfenov, who was editor of NEWSWEEK RUSSIA at the time. "I had to explain to him that he could not keep his Chechen background secret."
NEWSWEEK RUSSIA further angered Surkov last December, when it became the only Russian news outlet to run a story on a letter to Barack Obama signed by 71 members of Congress urging the president not to deal with a Russian diplomatic delegation led by Surkov unless "the Russian government has taken concrete, verifiable steps to address ... shortcomings in its treatment of political and media freedoms." Surkov had been the Putin administration's point man on reining in press freedoms (and continues to be powerful in the Medvedev Kremlin), and the congressional letter, by focusing on his role as leader of the delegation, was seen as a public humiliation. Shortly after the story broke, when meeting with a NEWSWEEK correspondent, Surkov stubbornly pretended not to have heard of NEWSWEEK RUSSIA.
At the same time, for all its critical coverage, NEWSWEEK RUSSIA was one of a handful of independent media tolerated by the authorities throughout the most illiberal days of Putin period. The Kremlin's approach to media control was and is essentially pragmatic rather than ideological—the rule of thumb is that newspapers such as Novaya Gazeta or radio stations like Radio Ekho Moskvy are allowed to be critical, as long as they are not too widely listened to or circulated. "Nobody in the Kremlin ever applauded our coverage, but Surkov did not choke the magazine," says Parfenov, who was invited to two off-the-record dinners with Putin along with other, more loyal Russian news-media editors.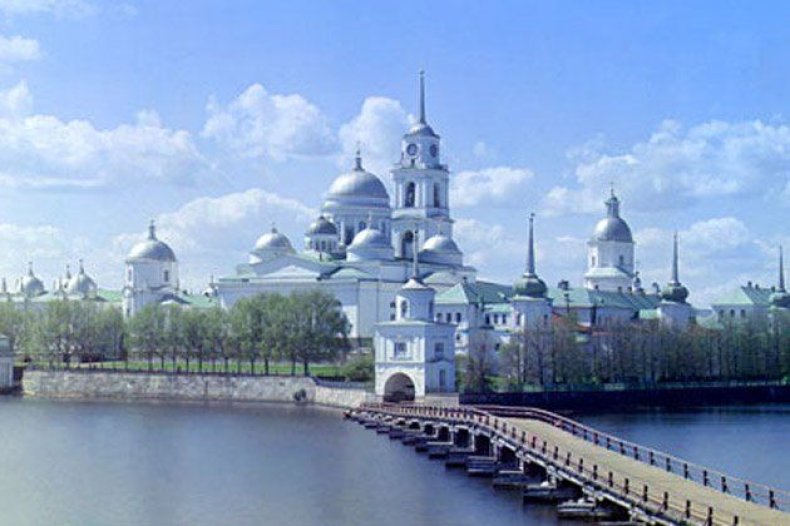 But there are other ways to attack the press, and Kremlin-backed youth groups, including Nashi and the Young Guard—both of which were founded by Surkov—became NEWSWEEK RUSSIA's biggest tormentors. In April a series of videos appeared on the Young Guard Web site targeting Russian opposition figures as well as NEWSWEEK RUSSIA editor Fishman. The videos showed Fishman apparently snorting cocaine in the company of a scantily clad woman. The smear campaign, with its use of hidden video cameras and meticulous preparation, bore all the hallmarks of an old KGB "honey trap" operation.
Ultimately, NEWSWEEK RUSSIA's failure was commercial. But the magazine's uncompromising independence made it a political hot potato that complicated attempts to find a Russian buyer. Mikhail Prokhorov, the billionaire owner of Norilsk Nickel as well as Snob magazine, Russky Pioner, and the RBK business news group, confirmed that he was in talks with Axel Springer, but those eventually broke down. Kremlin sources not authorized to speak on the record confirm that President Dmitry Medvedev had been informed of the possible Prokhorov deal and in principle approved it. It's not clear why Prokhorov ultimately pulled out.
Axel Springer will continue to publish Russian versions of Geo, Forbes, and other magazines. The company's statement, published on NEWSWEEK RUSSIA's Web site, says that "we are proud that Russian NEWSWEEK has been prominent, award-winning and met the highest standards of journalistic work … Unfortunately, we failed to put the magazine on a firm commercial footing that would give it a future."
As the number of critical news media diminishes, those that still survive feel the pressure mounting. At the same time as NEWSWEEK RUSSIA announced its closure, Novaya Gazeta, Russia's leading opposition newspaper, also received a warning from authorities for purportedly propagating "extremism" in an investigative article the paper published about a fascist group. "All it takes to close us is for the authorities to issue us one more formal warning," says the newspaper's spokeswoman, Nadezhda Prusenkova. Five Novaya Gazeta reporters have been killed in contract murders in the last 10 years, most famously Anna Politkovskaya. "It is possible that in a year, you won't find our paper in Moscow kiosks, just as now you won't find Russian NEWSWEEK," Prusenkova said. For all of Medvedev's public liberalism, the reality of press freedom in Russia is becoming even grimmer than it was under Putin.