The Real Story Behind the Detroit Riot That Lasted for Five Days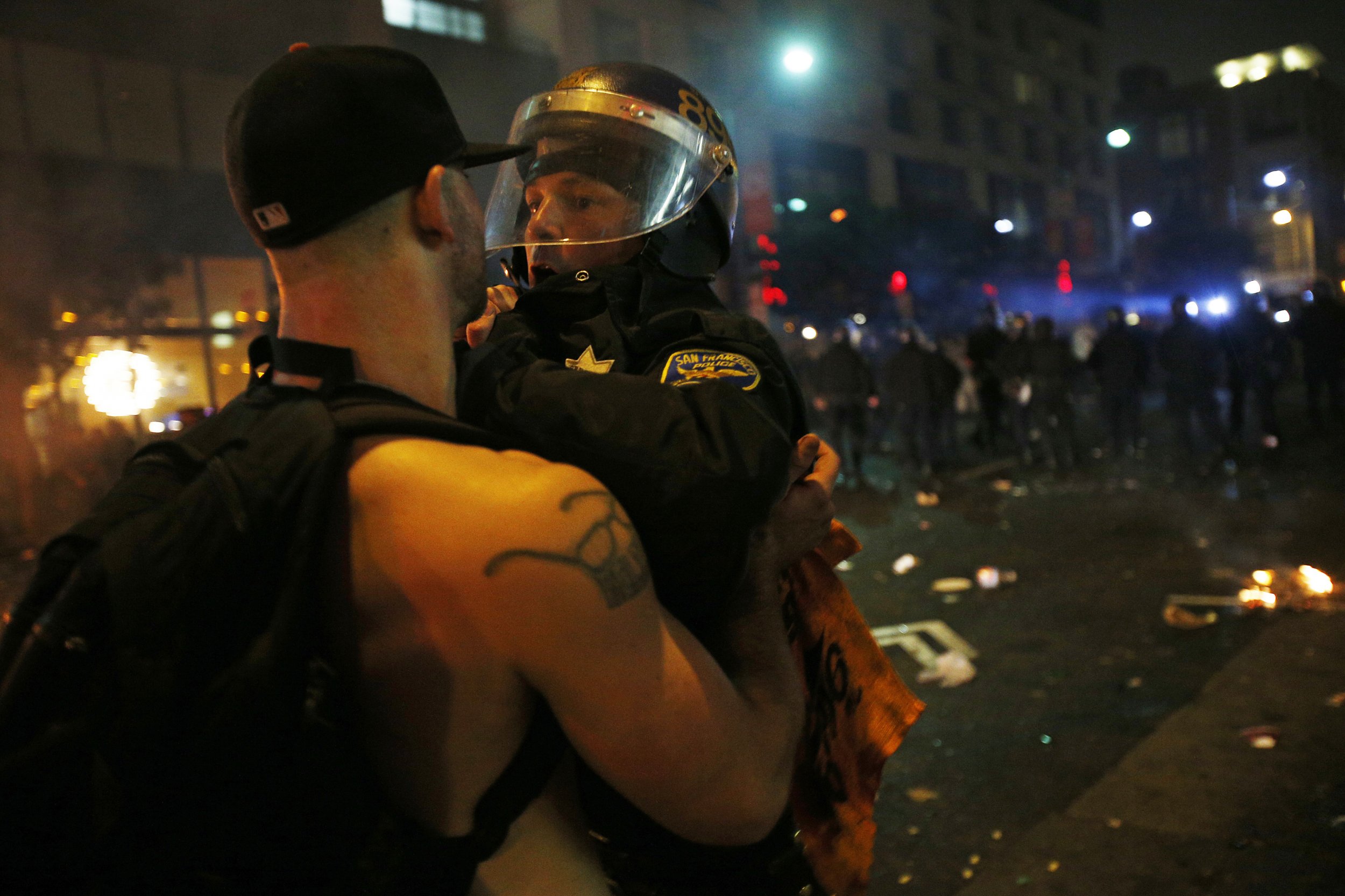 Newsweek published this story under the headline "Detroit Riot Area Makes A Comeback" on December 6, 1982. In light of the 50th anniversary of the one of the biggest riots in U.S. history, the 1967 Detroit riots, Newsweek is republishing the story.
The nation's worst urban riot erupted on Detroit's 12th Street in July 1967, and when the shooting and looting stopped after four days, 43 people were dead and the surrounding Virginia Park area lay in ruins. Fifteen years later, 12th Street is finally making a comeback, largely as a result of the efforts of local residents, who last month celebrated the opening of a community center and shopping plaza. "We've brought 12th Street back to life," says Herschel Richey, president of a citizens' group called Virginia Park Community Investment Associates, Inc. "It sure gives me a good feeling to see people walking along that street again." Since the riots destroyed almost every shop on 12th Street (officially renamed Rosa Parks Boulevard in 1976), residents have had to walk several miles for groceries and other everyday supplies. "If the area was going to survive," says Richey, "we needed a shopping plaza. But people said we'd never be able to do it, and we called the project 'Mission Impossible' ourselves." It wasn't. After the VPCIA raised $90,000 seed money by selling construction bonds, holding raffles and passing the hat, Mayor Coleman Young helped arrange for more than $1 million in city grants. The Equitable Life Assurance Society provided the rest of the money needed with a $1.5 million loan. Fears: Even with construction under way, the VPCIA had difficulty luring businesses to the high-crime neighborhood. They finally calmed the fears of shopkeepers by organizing an "anticrime squad" to patrol store aisles and report shoplifting or other disturbances to store managers and the police. Today the plaza boasts the largest Farmer Jack supermarket in Detroit and a dry cleaner, hardware store, beauty salon, drugstore and three restaurants. "We want these stores to stay," says Richey. "We're here to make sure that crime doesn't run them out again."
In addition, the Virginia Park Citizens' District Council has persuaded the city to build a community center next door. The new $5 million building has a recording studio, photo labs, a gym and an Olympic-size swimming pool. It also contains a mini-police-station. "This is the first place our kids have ever had where they can come and do all these activities," says VPCDC president Clarence Jackson. "We hope it will help teach them to respect other people's property."
The area's main need now is housing. There are still nearly 200 empty lots—some the size of an entire city block—and hundreds of the houses left standing desperately need repairs. The VPCDC has arranged with the city for home-improvement loans at 3 percent interest and has supervised construction of more than 400 federally funded town-house and apartment units. The council is now working on 70 single-family houses—the first such homes built in the neighborhood in more than 50 years. Rebuilding is a slow process, says executive director Fred Durhal Jr. "But we've learned patience. I only hope it doesn't take another 15 years."