The Real Tragedy of Natalie Wood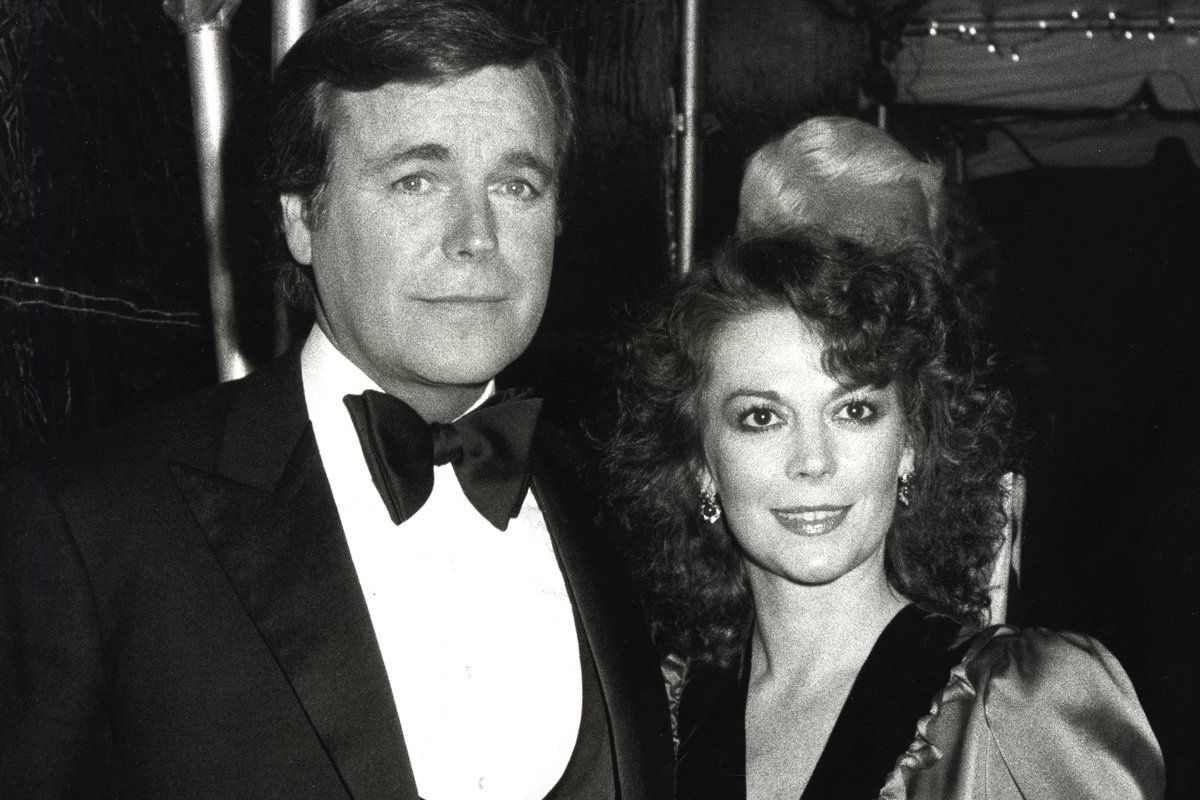 A chaotic death seldom happens in a vacuum. That Natalie Wood's life might have been ushered out, shrouded in mystery, emotional violence, and convoluted truths seemed eerily preordained to those who knew her well. "Natalie fought -chaos her whole life," says Faye Nuell Mayo, her body double on Rebel Without a Cause. It began with "her controlling stage mother. Maria would've done anything to make Natalie a star"—even discouraging her 16-year-old daughter from blowing the whistle on a powerful actor-producer who allegedly raped her during an audition. It continued later in her life with a suicide attempt and years of daily analysis. "Natalie," adds Suzanne Finstad, author of Natasha: The Biography of Natalie Wood, "was always on the precipice of a crisis."
The year 1981 was no exception for the 43-year-old actress. Her storied second marriage to television star Robert Wagner, known to his friends as R.J., was experiencing turbulence. "Natalie was worried," says Ginger "Sugar" Blymyer, her hairdresser for 17 years, "that R.J.'s drinking was getting out of hand." Her once-dazzling movie career had all but evaporated. Having happily pulled back almost a decade earlier to be a full-time mother to Courtney and Natasha, her daughters with Wagner and former husband, Richard Gregson, Wood had slipped under the box-office radar. "It wasn't the period of Splendor in the Grass, West Side Story, Gypsy—one great film after another. They weren't beating down her door," says her close pal, film critic Rex Reed.
But on Nov. 29, 1981, Natalie Wood would again command the world's attention, when her waterlogged body was found floating off Catalina Island, where she and Wagner had spent Thanksgiving weekend aboard their boat along with actor Christopher Walken, Wood's costar in the movie Brainstorm. Deemed an accidental drowning, Wood's death has nonetheless remained one of Tinseltown's great mysteries, with amateur sleuths trying to prove something sinister transpired that night aboard the Splendour.
The latest twist in Wood's dramatic life and death came last month, when the Los Angeles County Sheriff's Department decided to reopen the case based on new testimony from several witnesses, including the boat's captain, Dennis Davern. In 2009, Davern published a book about Wood's death, Goodbye Natalie, Goodbye Splendour, and it caught the eye of a Washington, D.C., patent lawyer named Vincent DeLuca, who describes himself as "a fan always bothered by how Natalie died." DeLuca decided to start an online petition calling for the case to be reopened, and together with Davern's coauthor, Marti Rulli, he gathered 800 signatures and sworn statements from Davern and other witnesses. "The book didn't jump-start law enforcement because words are hearsay," says DeLuca. "But ignore a sworn statement and they're saying, 'Davern lied to us, but we're doing nothing about it.' They had to act."
According to Davern's statement, Wagner was upset with having to entertain Walken that weekend. Davern said that tensions escalated during a boozy night aboard the Splendour, with Wagner smashing a bottle of wine on the coffee table and screaming at Walken, "Do you want to fuck my wife? Is that what you want?!" Walken retreated to his cabin, and Wood stormed off to the master stateroom, with Wagner following her within minutes, according to Davern.
"Then a terrible argument proceeded," Davern claims in his statement. "I knocked on their stateroom door from the main salon to try to calm the situation. Robert Wagner answered to tell me to go away and to not interfere. I went to the bridge, directly above the Wagner master stateroom. The loud arguing continued and I heard things (objects, possibly people) hitting the walls and things being thrown at the ceiling of the master stateroom, directly beneath me where I stood. Next, Robert Wagner and Natalie Wood were on the open back deck arguing loudly." Davern says he turned on the radio to muffle the fight. "The only full sentence I could completely decipher during the entire argument was 'Get off my fucking boat' said by Robert Wagner," Davern claims. "I was terribly concerned but waited about 15 minutes before going to the deck.?.?.Robert Wagner appeared sweaty, flushed, anxious, nervous, and disheveled. He told me 'Natalie is missing' and asked me to search the yacht."
That scenario is at odds with Davern's original testimony to officials at the time of Wood's death, which he now claims was drafted by Wagner's attorney and "completely void of the facts surrounding Natalie Wood's disappearance." A spokesman for Wagner declined comment, citing the open investigation, but Wagner has always claimed he doesn't know how his wife ended up in the water. Walken's attorney didn't return calls for comment.
Bill McSweeney, chief of the Sheriff's Department Detective Division, says officials reopened the case out of obligation. "In any death or homicide case, if people call or write, saying a witness has new information they want to reveal, we can't say no. We have to listen, take them where they go, eventually asking a prosecutor to look at the case or not." But in terms of evidence, he says, "nothing remarkable has surfaced?.?.?.?If there is a smoking gun, we haven't found it."
If not a murder mystery, Wood's death is certainly a familiar Hollywood tale of another sort: the story of a woman of a certain age coming to grips with her marketability and mortality. "Natalie loved being a movie star," says her Rebel double Nuell Mayo, "and the life that went with it—the attention, clothes, she had lots of fun." But by the time she turned 40, the girl who'd been a star since playing little Susan Walker in Miracle on 34th Street couldn't land movie roles.
It was painfully evident to Wood that her studio-trained, perfectly coiffed persona was being eclipsed by younger, more natural-looking types like Diane Keaton and Meryl Streep. "When Natalie heard in July, the month she turned 43, that Meryl got Sophie's Choice, a role she coveted, she was devastated," says a confidant of Wood's. The week before she died, Wood had a "terrible fight" with her New York publicist Kathie Berlin, who'd snagged her a feature in Harper's Bazaar's "Over-Forty" issue. "I thought she'd be thrilled," says Berlin. "But she was furious and screamed at me, 'How dare you let them know I'm over 40?' After that, she wouldn't talk to me."
"Brainstorm was her first major movie in a long time—a step back into the business," says Michael Black, her agent at the time. "She knew it wasn't a solo star turn nor a fabulous script, but it was MGM, not an independent, not TV. Here, she wouldn't have to carry the film, just be—look—good. And Natalie was still beautiful. She wasn't ready to play mothers of 30-year-old actresses."
But her always-compact 98-pound frame had grown to 120 pounds, rendering her "super-sensitive," says a friend, about playing the love interest to 38-year-old Walken. Terrified she'd look more like his older sister, she went on a torturous diet, only to regain the weight as she knocked back white wine with her costar on location. ("Normally, while shooting, Natalie never drank anything but a glass of wine," recalls her hairdresser Blymyer. "She said alcohol made her face look as big as a Buick.")
Wagner wasn't happy when Wood left for North Carolina that September for the six-week film shoot. "We haven't been apart this long since we married," the actor, tethered to L.A. shooting his TV series Hart to Hart, told an interviewer at the time. "I'm finding it very difficult."
Meantime, on the set of Brainstorm, Wood and Walken had an immediate connection. She would spend hours hanging out in his trailer, drinking with him and madly discussing the movie and the Method—conversations Wood "had been hungering for with someone who understood her art," says Finstad, the biographer. Walken, hot off his star turn in The Deer Hunter, was "this exciting unpredictable Academy Award winner, also a child performer, a dancer, so they shared the same language. Natalie was on fire, and I'm sure R.J. knew it."
Lana Wood says that "one reason my sister was so drawn to Chris is that she wanted to be thought of as a serious actress, not a celebrity. And ever since working with James Dean, she was impressed with anybody from the Actor's Studio because that's the kind of actress she wanted to be."
Were Wood and Walken having an affair? Wagner wasn't so sure. During his lone trip to the North Carolina set, Wagner realized "that I didn't have Natalie's full attention," he wrote in his 2009 memoir, Pieces of My Heart. "The thought occurred that she was having an emotional affair." "Whether or not they were actually sleeping together didn't matter," says Finstad, "because R.J. suspected they were. He'd picked up on the vibe of their closeness. Emotionally, and as a performer, he felt like odd man out." With Walken as the unwitting provocateur, the emotional baggage from Wood and Wagner's two tumultuous marriages would be played out on the Splendour that fateful November night.
"People who spent nights with R.J. and Nat," says one acquaintance of the couple, "knew they both liked to drink. And it could get very mean. Sometimes, one highball too many and they'd turn into George and Martha," the besotted middle -agers who spew invective in Who's Afraid of Virginia Woolf.
"I never got in their way," says Mart Crowley, one of the actress's closest friends, "just like on the Splendour with Walken, who wanted to stay out of it, too. They were arguing and Davern asked him to intervene, but he wouldn't. 'You shouldn't get between a wife and husband,' Chris said, 'Let them work it out.' If I'd been there, I'd have gotten off the fucking boat."
Like most of Wood's friends, Crowley insists that "she was not having an affair with Walken. If she was, she'd never have brought him on the boat. Once Natalie committed to a guy, that was it, and Natalie adored R.J.?...?This was not a promiscuous woman; Natalie spent her entire life searching for stability."
But stability was never a hallmark of the Wood-Wagner marriage. Lana Wood says her sister's first marriage to Wagner in 1957 ended "under circumstances so shocking she told me it changed her attitude toward life, relationships, and marriage" (she declined to elaborate). So she was shocked when her sister resumed her relationship with Wagner a decade later, in 1972. "When Natalie asked me to dinner, saying she had a surprise and there was R.J., I couldn't believe it," Lana Wood says. "'Are you sure?' I asked. 'Sometimes the devil you know,' she said, 'is better than the devil you don't.'?"
Besides, to fans who adored them ever since their first studio-arranged date on Wood's 18th birthday in 1956, "Natalie and R.J. were Hollywood's royal couple," says Dale Olson, the Rogers and Cowan publicist who made the official announcement of her death. In a TV interview a month before Wood drowned, Maria Shriver asked Wagner if he thought they were, as pegged, "the Dream Couple." "I think we are," he replied. "We have all these things going for us?.?.?.?luck, success in our work, the public's been wonderful to us and we have each other. That kind of great fortune?.?.?.?you don't want to tamper with that too much."
"Nobody really believes that R.J. consciously had anything to do with Natalie's death," says Joan Rivers, who was close with Wood's confidant, the late actor Roddy McDowall. "But something happened that night on that boat. It wasn't just a sweet, sad accident."
With Christine Pelisek in Los Angeles.