The Realities of Missing White Woman Syndrome | Opinion
When Gabby Petito's disappearance was first reported, every social media app became flooded with coverage. Everyday people became detectives, uploading videos with theories on her disappearance. The internet quickly rallied over a character too easy to define—"the perfect victim."
Young, thin, attractive white women are victims that unite the public. Within femininity, women are constantly taught to watch their surroundings. Through pepper spray, pocket knives, sharing smartphone locations and locking every door—womanhood encompasses living in fear, fear that is not created equally.
It's important to note that all victims, white or not, deserve the same media coverage and concern. As others have said, we can all mourn the loss of Petito and still be frustrated at the way the country engulfed itself in her narrative while hundreds, if not thousands, of women of color in similar situations wait for recognition.
Because Petito was a young white woman, her case was pushed to the front of the news cycle. It contained everything true crime enthusiasts and the American public wanted to solve. The so-called missing white woman syndrome—highlighting missing or endangered white women like Petitio, Laci Peterson, Natalee Holloway, Mollie Tibbetts and Jayme Closs—prioritizes white victims at the expense of missing Black, Indigenous, people of color (BIPOC).
Who determines who gets justice? The public. There are some cases we favor and others we gloss over. Petito's case is part of the sensationalism of true crime.
Indigenous people make up 2 percent of the U.S. population, yet Indigenous women and girls are murdered at 10 times the rate of other ethnicities. For them, murder is the third leading cause of death.
Groups like the Murdered and Missing Indigenous Women movement are trying to change the status quo by advocating for the end of violence against Indigenous women. #NoMoreStolenSisters is a hashtag used to spread awareness of the increasing number of missing and murdered Indigenous women.
In Wyoming, where Petito's body was found, 710 Indigenous people were reported missing between 2011 and September 2020. Eighty-five percent were under 18-years-old, and 57 percent were women or girls. Only 30 percent of Indigenous homicide victims had newspaper coverage, compared to 51 percent of white homicide victims. Indigenous female victims still received the least amount of coverage at 18 percent.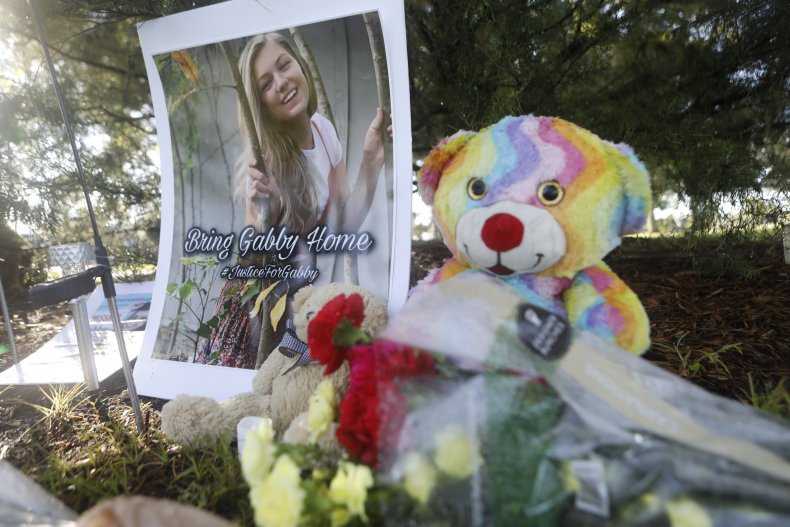 Gabby Petitio immediately became a household name. That isn't the case for all missing women and girls, especially missing women of color in large cities who become cold-case statistics.
The Unforgotten 51 project by Roosevelt University highlights dozens of murdered and missing women in Chicago. Over the last two decades, at least 51 women in Chicago were brutally murdered. At least 75 percent of them were Black. It is believed that all murders were committed by one serial killer. All bodies were found either on Chicago's West or South Side and many of the victims had a history of drug use or sex work. It is no surprise that due to the geographic location of the murders and identities of the victims, all 51 cases remain unsolved homicides with zero arrests.
If the cases involved 51 white women, it would be national news, complete with nonstop coverage, hashtags, weekly protests, petitions and more. Because of false media representation and biased news coverage, Chicago is acceptably seen as a dangerous city, whereas the true danger is the crimes against women of color that are repeatedly ignored.
In 2020, 44 transgender and gender non-conforming people were killed in the U.S., the majority being Black and Latinx transgender women—2020 was also the deadliest year on record for trans people.
Data from Transrespect Versus Transphobia Worldwide (TvT) reported that at least 350 trans and non-binary people were murdered from October 2019 to September 2020 in 75 countries and territories. But 120 countries were not tracked, meaning the total number of murdered people is likely much higher. Ninety-eight percent of victims in the TvT report were trans women and 62 percent were sex workers.
What happened to Petitio is undoubtedly heinous. It represents a larger system of intimate partner violence that society deems acceptable and a type of masculinity that Brian Laundrie, Petito's boyfriend, possesses, which reminds us why women use the Find My feature on their phones and tell people, "No, it wasn't your fault. He shouldn't have done that."
Our society finds and protects the missing women and girls we want to, while others wait for us to recognize their worth.
Sam Stroozas is a gender and sexual health reporter in Chicago.
The views expressed in this article are the writer's own.