Reality Steve 'Bachelorette' Timeline is Off, Thanks to Weird Recap Episode
Reality Steve's handy-dandy episode-by-episode spoilers of The Bachelorette may be a little off and it's all thanks to that unsolicited recap episode Bachelor Nation got last week.
After two weeks of "to be continued" episodes, fans were ready to watch Hannah B's next steps in finding love; however, that was halted by host Chris Harrison and his explanation of what lead the Alabama-native to where viewers see her currently.
While Reality Steve is a great source for those who wish to know all the reality show details before anyone else does, it looks like the spoiler channel's timeline is a tiny bit ahead.
This is by far the worst show in Bachelorette history," one Twitter user wrote. "Really, a recap after 6 episodes? Lame!"
"Worst episode of The Bachelorette or The Bachelor ever," @Ladygray78 added. "ABC producers, don't you DARE do that to us again! First half all drama about dumb Luke P. and then the second half a sneak recap?!? What do we need to recap? We've seen the 4 episodes!"
"This recap is the BIGGEST waste of time in Bachelorette history," @thatamyrose tweeted.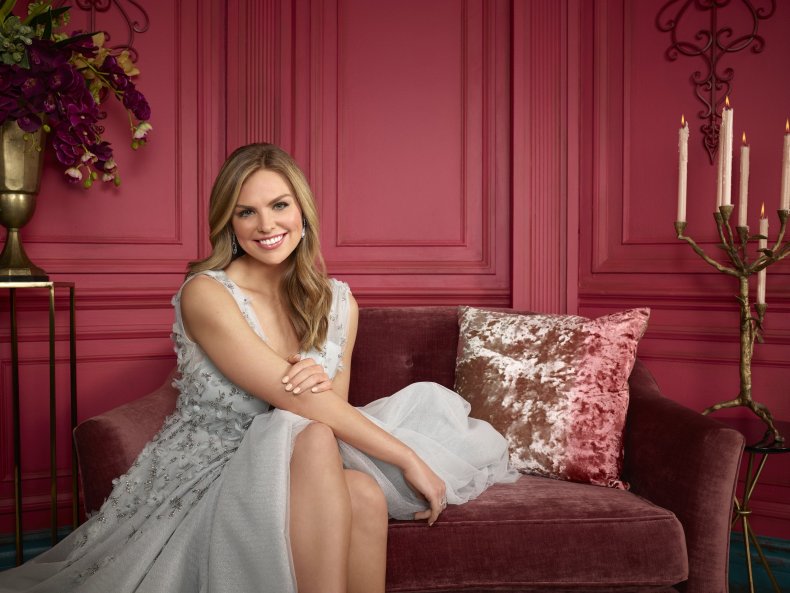 While Reality Steve states that the below spoilers are from the episode that aired last week, this is actually what happens during Monday night's episode.
Spoilers for Monday's episode of The Bachelorette ahead!
As a quick refresher, during last week's recap, it was revealed that Luke was the man behind the "Jesus still loves me" drama and looks to have been sent home, during an unknown episode of the season.
Though it may have looked like "The Luke P Show" finally came to an end, Chris Harrison still Hannah in a separate scene that someone is ready to propose "right now." It still remains unclear who exactly the person behind the early proposal is, however, many fans began speculating it was Luke P due to his behavior in the past.
Date Cards Go To ...
One-on-one: Garrett Powell
According to Reality Steve, this is the infamous barely clothed date audiences have seen in this season's promo. The two go skin-on-skin bungee jumping and Garrett got the rose.
Luke P becomes extremely angered after hearing Hannah went bungee jumping with Garrett, naked.
Group Date: Seven guys were named on the date card: Luke (surprised?), Mike, Tyler, Jed, Dylan, Dustin and Connor. Reality Steve wasn't able to fully conclude who received the group date rose but suspects hunky Tyler C.
One-on-one: Peter Weber, lovingly known as Peter Pilot. Previews previously showed the couple in a hot tub with literal (and figurative) fireworks.
Peter got a rose.
Rose Ceremony Eliminations
Arguably, this is will be the last Bachelorette episode where eliminations yield the question of "who is that?" On Monday's episode, Hannah B will dwindle her list closer to her top five men.
Bachelor Nation, say good-bye to Dustin Kendrick and Dylan Barbour. They were sweet men but we probably could easily guess these eliminations.
Find out what's next for Hannah B and her remaining suitors when The Bachelorette airs Monday nights at 8 p.m. ET on ABC.