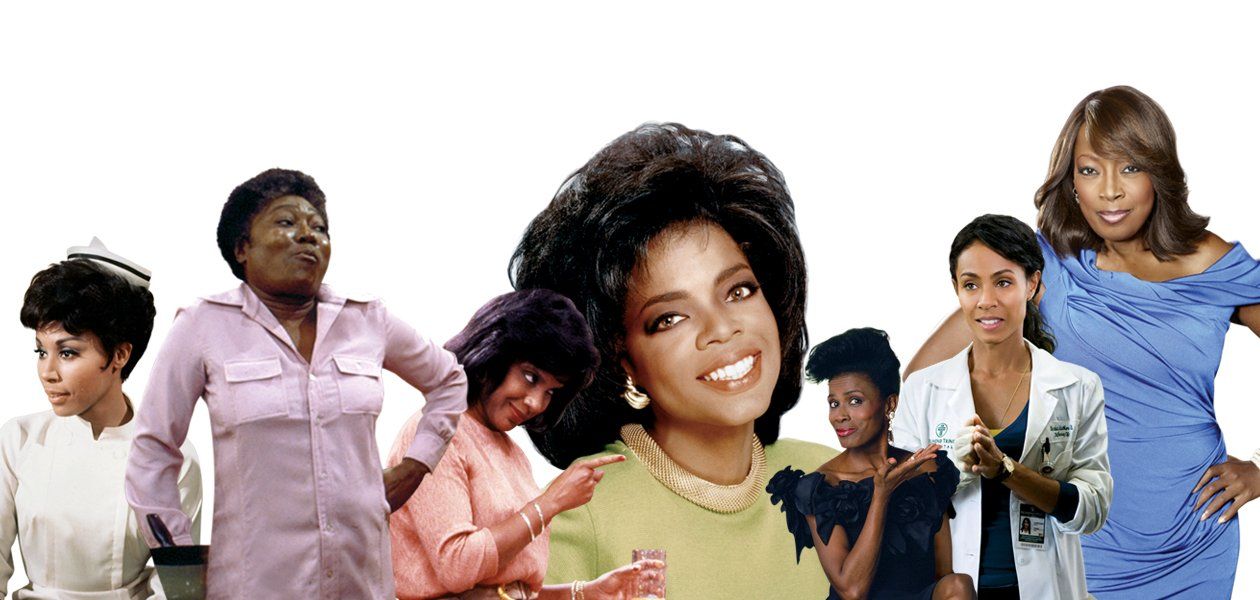 Donald Trump's birther battle with President Obama may have captured all the headlines, but the drama that's really had Trump viewers glued to their sets is the catfight between his Celebrity Apprentice contestants Star Jones and NeNe Leakes.
The show has been a runaway hit for NBC this season, thanks in large part to the sniping between Jones, the embattled former cohost of The View, and Leakes, the former stripper turned Real Housewife of Atlanta. "Bossy, manipulative, conniving," is what Leakes called Jones during a visit to The Ellen Degeneres Show. And how does Jones feel about Leakes? "I really don't make a point of spending a lot of time with strippers," Jones tells a NEWSWEEK reporter over pastries in Los Angeles.
The mud-slinging makes for watchable TV, but it also highlights an unsettling new formula for the reality-TV genre: put two or more headstrong African-American women in the same room, and let the fireworks begin. From Oxygen's Bad Girls to Bravo's Real Housewives franchise, the small screen is awash with black females who roll their eyes, bob their heads, snap their fingers, talk trash, and otherwise reinforce the ugly stereotype of the "angry black woman." Take VH1's Basketball Wives and Love & Hip Hop, which feature the scorned ex-wives and baby mamas of rich NBA stars and rappers. No episode is complete without a bitchy confrontation or a threat to do bodily harm.
"What I see now on television for the most part is a disgrace, as far as how we're depicted," says Diahann Carroll, who was the first African-American woman to star in her own television show, Julia, in 1968. "I won't and don't watch it." Phylicia Rashad, who played Bill Cosby's lawyer wife in the iconic 1980s comedy The Cosby Show, recalls what the late NBC executive Brandon Tartikoff told her after the show went off the air. "He said it was going to get much worse before it got better in terms of diversity," she says. "He was right."
As any fan of Jersey Shore knows, reality TV is an equal-opportunity offender when it comes to stereotyping. "Listen, there are plenty of white women acting a fool on television every night," says Holly Robinson Peete, the runner-up on last year's Celebrity Apprentice. "But there's a balance for them. They have shows on the major networks—not just cable and not just reality shows—about them running companies, being great mothers, and having loving relationships. We don't have enough of that."
Reality-TV producers are understandably sensitive about such criticism. "We certainly do not intend for these shows to suggest any one group of people act a certain way," says Frances Berwick, president of Bravo Media. "With Real Housewives of Atlanta we found a group of women who were actually all friends, and one of them happened to be white. We saw their friendship as something fascinating and relatable and the audience agreed."
Reality TV's angry black women may be here to stay. But that doesn't mean women of color can't win this competition. The reality show La La's Full Court Wedding did good numbers for VH1 without playing into stereotypes. And Jones says that despite the battles with Leakes, there's a method to the madness. "Pitting us against each other is good ratings. So we're the ones who had to be smart enough to know how to handle it," Jones says. "From the moment I was cast in Celebrity Apprentice I knew exactly what I was there for. I was there to raise money for heart disease and to publicize my book. Look at every clip of me and you see my book or the symbol I wear for heart disease. Honey, I had a plan."