'Really Sad': Woman Shares Viral 'Hack' for Walking By Planned Parenthood
There have been recorded incidents of protesters found outside of Planned Parenthood locations across the country, but one woman shared a "hack" for people walking by or into a location.
Shared by Kellie to the TikTok account @keelieudards, the video was viewed more than one million times and sparked a conversation about the protesters that may be found outside of Planned Parenthood locations.
Planned Parenthood of Maryland noted that there are occasionally protesters outside some locations throughout the state.
"The protesters can carry signs and they may try to hand you pamphlets, show you pictures, and tell you what they think," the organization stated on a webpage addressing frequently asked questions.
The page noted that protesters cannot touch a patient or block their way into the building or parking lot.
"You can tell them to leave you alone," the organization stated. "The safest strategy is to ignore them."
Lauren Kokum, the director of affiliate communications at Planned Parenthood Federation of America, told Newsweek in an email that the health and safety of patients and health center staff is a top priority.
"Planned Parenthood health centers across the country maintain rigorous safety and security protocols, and many health centers have clinic escorts who support patients who may encounter protestors during a health center visit and ensure they can safely get the care they need," Kokum said.
As Kellie walked by the location, a line of people can be seen outside, one of whom displayed a large sign.
"Planned Parenthood hack: dress like a boy so they don't harass you," the text over the video stated, as Kellie is seen wearing a hat, a sweatshirt with the hood pulled up and a coat.
Kellie specified in the comments section that she was referring to the protesters outside of the clinic.
She also noted that she did not go inside the building.
"I'd imagine it works for those entering it too," her comment read.
The video led to commenters sharing their opinion on the matter, while some recalled their personal experiences as they went into a location.
"Smart, but no one should have to do this," a viewer wrote.
"Kills me that people need to do this," another wrote.
Commented a viewer, "This is really sad."
One TikTok user commented that they went to a clinic to receive an IUD birth control device and received death threats from protesters.
"I just ask how many kids they've adopted or fostered and or how much money they've donated to kids in need of a home," wrote another TikToker.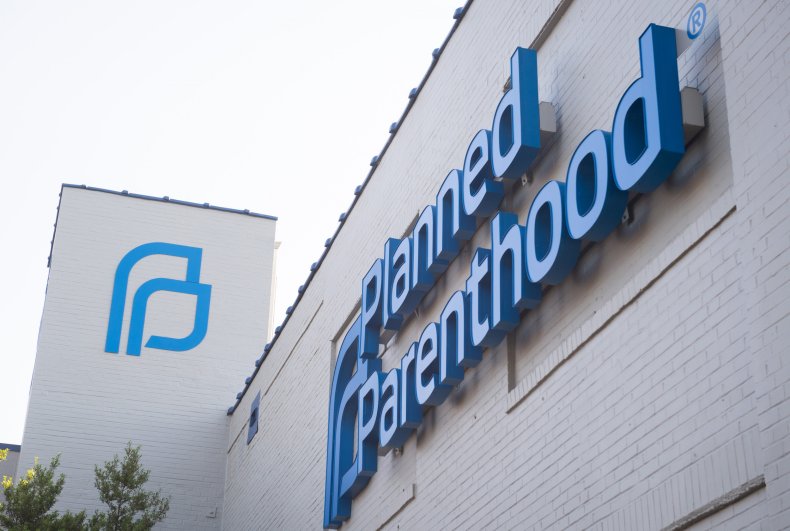 Newsweek reached out to @keelieudards for further comment but did not hear back in time for publication.
Another viral video showed a group of people that appeared to have been praying outside of a Planned Parenthood location in New York. Members of the group were seen across the street wearing robes, and one held a large cross.
One protest outside of a Planned Parenthood location in Oregon that involved a group wearing Proud Boys attire and counter-protesters escalated and turned violent. A "scuffle" led to the need for police to request additional backup.