'Realm Royale' PS4 Closed Beta: How to Sign up for the Fantasy Battle Royale
Realm Royale Closed Beta is coming to PlayStation 4 starting next week. The fantasy battle royale created by Hi-Rez puts a fantasy spin on the classic formula. Crafting armor, destroying chickens and blasting enemies with throwable axes are just some of the game's standout features. Fans on PC have had a love/hate relationship with the BR, but the PS4 crowd might be a bit more welcoming.
An Xbox port of the game is expected to come soon, though Hi-Rez has released no information yet.
How To Sign-Up For Realm Royale Closed Beta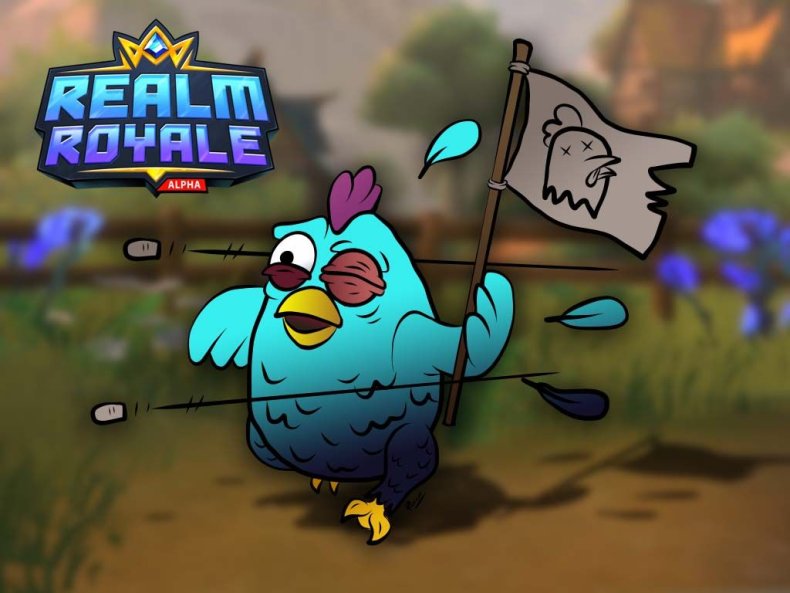 If you want to play, you're going to have to sign up for the Closed Beta on the Hi-Rez website (www.realmroyale.com). The codes are given to random players, so you might not get in the first wave. You can also comment on this post on the PlayStation blog and hope you are one of the five lucky people to snag a code.
If anything can save Realm Royale , it's console support. One of the reasons Fortnite is so wildly successful is that you can play it on nearly every device; Xbox, PC, PS4, Switch, iPhone, iPad and Android on the way. It doesn't matter who you are, there's almost certainly a way you can play the game. If Realm Royale wants to compete with the biggest dog in the yard, they are going to have to step up their game.
I personally loved Realm Royale when it first launched. The game was so new and the community was so excited to play. Then, Hi-Rez started to release balance patches that made the game less skill-reliant and more RNG-based. The fan base never really recovered and RR barely breaks 10,000 concurrent players on weekdays. I hope the developers have learned from their mistakes and embrace the game they launched.
From humble beginnings, Realm Royale has grown from a Paladin game mode to a console port.
'Realm Royale' PS4 Closed Beta: How to Sign up for the Fantasy Battle Royale | Gaming