A British businessman, has been killed in an execution-style hit in front of his teenage daughter in Mexico, where he lived since 2013.
Chris Cleave was driving near Playa del Carmen, a coastal resort town, on Saturday when he was approached by two gunmen and shot dead, police said. The 54-year-old died instantly.
His 14-year-old daughter, who was a passenger in the red Audi, survived with only minor injuries, state government sources told Reuters. She was treated for shock.
Cleave, who worked in real estate in the nearby region of Cancún, had recently been threatened by a local gang, according to local media reports.
The British Embassy said: "We are supporting the family of a British man who has died in Mexico and are in touch with the Mexican police/local authorities."
The British Ambassador in Mexico told Newsweek the embassy has been in touch with the family.
Two suspects were arrested in connection to the murder by local police officers, and a firearm was found to be among their possessions, according to the prosecutor's office. The motive for the attack is still unknown.
Local police department, Secretaría de seguridad pública del Estado de Quintana Roo, has been contacted for comment.
Cleave's friends expressed shock and disbelief at the "unbelievable news" in messages posted on his Facebook timeline, remembering the "great guy" and "absolute legend."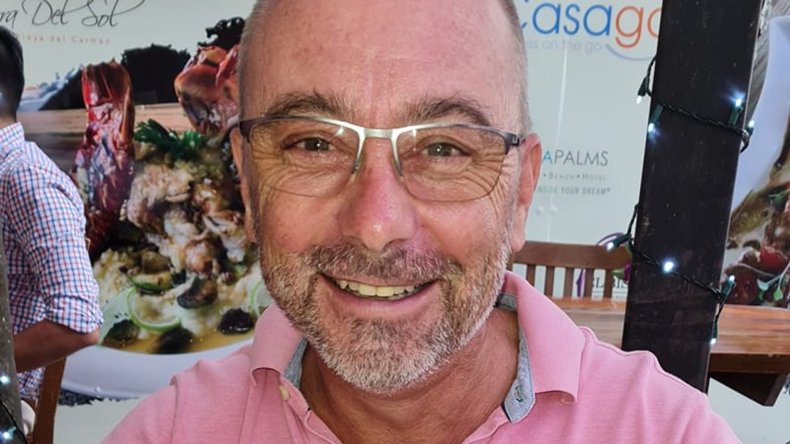 The killing marks another case of shocking violence in the tourist state of Quintana Roo, after a spectacular shootout between gangs in November, the killing of two Canadian citizens at the end of January and the murder of Argentine manager Federico Mazzoni a week later.
Two tourists were killed during a shootout among gang members in October 2021.
The following month, a dispute between two rival drug dealing gangs in front of luxury Hyatt Ziva hotel, south of Cancún, left one dead and several injured. The tourists who found themselves unwilling witnesses to the chaotic scene hid inside the hotel, terrified.
Mexico's Secretary of National Defense Luis Cresencio Sandoval announced in November 2021 a new special tourist security battalion in Quintana Roo.
Since December that year, almost 1,500 national guards have been deployed to the state to help tourists feel safe after the recent acts of violence.
Local authorities insist that the region is safe.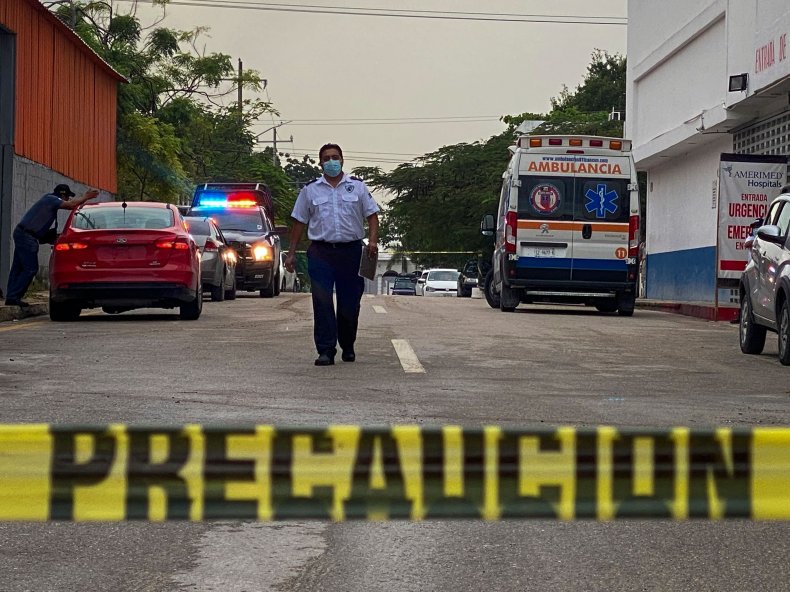 Update 3/14/22, 2:39 p.m. ET: The British Ambassador's response has been added.