The Reason Jonah Hill Took a Major Pay Cut on 'Wolf of Wall Street' Will Make You Really Respect Him
Working with a director of Martin Scorsese's caliber is a definite career milestone for any working actor. The guy's a living icon and has made many gorgeous and thought-provoking films that span different genres—his filmography includes crowd-pleasing gangster epics (Goodfellas, Casino), an ornate costume drama (The Age of Innocence), a prestigious biopic (Raging Bull) and more than one love letter to movie history (The Aviator, Hugo and, in its own way, Cape Fear). So it shouldn't come as a total shock that someone would take a pay cut to collaborate with Scorsese—and that's exactly what Jonah Hill did for 2013's The Wolf of Wall Street.
A recent Reddit post shared the information, which first made headlines in 2014, shortly after Wolf's release. The post, shared to r/moviedetails, showed that Hill only took the Screen Actor's Guild minimum, which was $60,000, in order to work with the critically acclaimed director. And while Hill took a cut to play Donnie Azoff, his co-star Leonardo DiCaprio, who played the leading role of Jordan Belfort, made $10 million.
Hill's pay was originally revealed during a 2014 interview with Howard Stern. According to the BBC, Hill said that the opportunity to work with the director was too good to pass up. "I would sell my house and give him all my money to work for him," he said. "I would have done anything in the world. I would do it again in a second. This isn't about money. You should do things that you care about."
The role certainly paid off for Hill. He got to steal several scenes in one of the best films of the past decade, and was nominated for an Academy Award for a second time. (His first Oscar nod was for 2011's Moneyball.)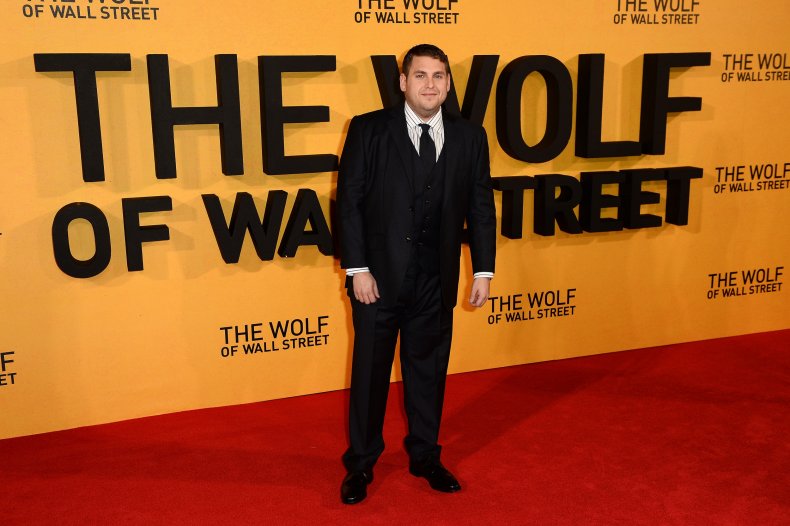 Hill's publicist did not immediately respond to Newsweek's emailed request for comment.
It's also worth mentioning that Hill and Scorsese have stayed in touch. Hill revealed in a 2018 interview with Stern that he also went to the director for advice when he made his own directorial debut, with 2018's Mid90s. He said that he sat down with Scorsese for four hours. "When I hear you talk about Ivan Reitman, I understand how much you absorbed like a sponge from movies," Hill told the radio personality. "Imagine me for that, whether it's Judd [Apatow] or Seth [Rogen] and Evan [Goldberg], whether it's Bennett Miller, Spike Jonze, Martin Scorsese, Coen Brothers, Quentin Tarantino, Gus Van Sant."
Stern then asked which director was the best that he's worked with. Hill said that Scorsese was the best director he's worked with.