'Reasons to Vote for Democrats' Spoof Book Has Blank Pages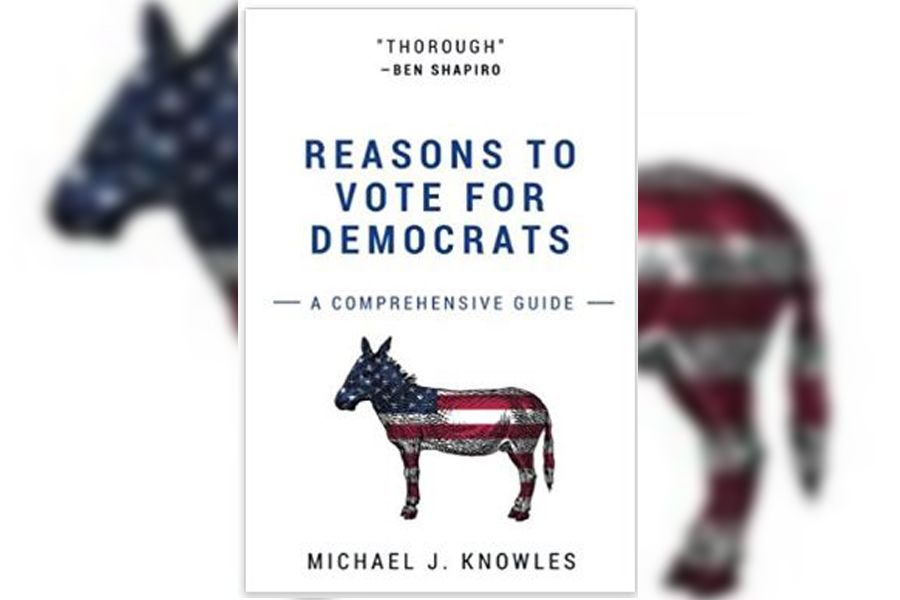 A month-old work of political spoofery has made its way to the top of Amazon's best sellers list for books. Reasons to Vote for Democrats: A Comprehensive Guide by Michael J. Knowles was published on February 8, but garnered attention Thursday and Friday as it made its way higher and higher on the online retail giant's list.
The item's description calls it "the most exhaustively researched and coherently argued Democrat Party apologia to date," "a political treatise sure to stand the test of time" and "a must-have addition to any political observer's coffee table." Amazon is selling it for $8.03, or 20 percent off its list price of $9.99.
Perhaps the most incredible thing is that it can also double as a notebook or scrap paper, because the majority of its 266 pages are completely blank. It reportedly has a table of contents, listing chapters such as "Values" and "Civil Rights," and an extensive bibliography with what Knowles has promised is "really great scholarship," but there are no other words to be found.
"It took a very long time to research this book," Knowles said in a short interview segment on Fox & Friends on Thursday. "I've been observing the Democratic Party for at least 10 years now," he added, "and when I observed their record and reasons to vote for them—on reasons of economics or foreign policy or homeland security or civil rights and so on—I realized it was probably best to just leave all the pages blank."
"When I started researching the book and going through this exhaustive study process," he told the host, explaining why he left the "Values" chapter blank. "At first I turned to the 2012 Democratic National Convention, and it turned out they were deciding whether or not to include God in their party platform. And the Democrats booed God. That's not good," he added. "So I decided probably if I'm going to make a good case to vote for Democrats, probably just leave that chapter blank."
Knowles's Twitter bio identifies him as the managing editor for The Daily Wire, a conservative website. The blurb on his book's cover is from the site's editor in chief, Ben Shapiro, whose description of Reasons to Vote for Democrats is succinct: "Thorough."
As of Friday afternoon, the paperback had an average rating of 4.5 stars on Amazon from roughly 1,500 reviewers. Several of the reviews are written in the spirit of the book. One five-star review says, "If Democrats copied and pasted the contents of this book into their national platform they could become unstoppable." Another wrote, "An easy read, you just breeze right through it. I was planning on sharing my favorite quote but for some reason, I'm just drawing a blank."
A third reviewer, who gave the book only three stars, proclaimed: "It's OK, but I'm waiting for the audiobook."
'Reasons to Vote for Democrats' Spoof Book Has Blank Pages | Culture