Why We Need to Rebalance U.S.-Saudi Relations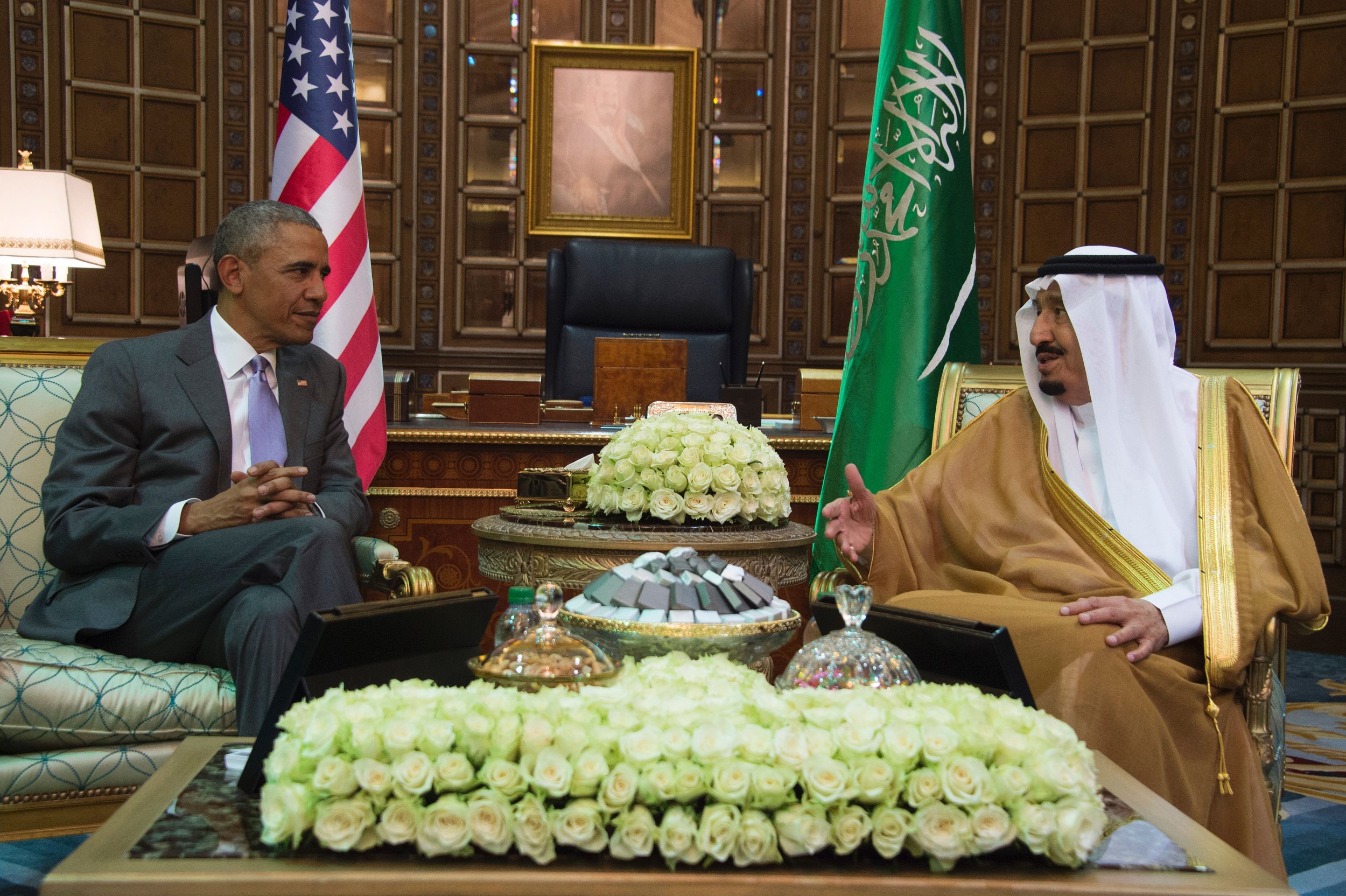 Ties between Washington and Riyadh are at one of their lowest points in history. There is plenty of blame to go around for this outcome. The regional policies of President Barack Obama and Saudi Arabia's King Salman simply did not align. They disagreed on Syria, assessed the Iranian threat dissimilarly, and approached the Arab uprisings from diametrically opposed vantage points. Yet, friction and mistrust in the relationship cannot be solely attributed to differences and frosty relations between Obama and the Kingdom. There is a deeper cause, one even deeper than 9/11 and the U.S. Congress's recent Justice Against Sponsors of Terrorism Act (JASTA), which allows U.S. citizens to sue the Saudi government and entities for damages resulting from terrorism committed on U.S. soil on or after September 11, 2001.
Strong and sustainable U.S.-Saudi relations cannot be limited to shared interests any more, no matter how vital and strategic these are. Riyadh shares critical security information with Washington that saves American lives. Saudi Arabia also plays an enormous role in the health of the U.S. economy, given its massive investments in the country and its mega purchases of U.S. arms, which create jobs for Americans. But this is no longer sufficient, and perhaps it never was. Saudi Arabia is failing at connecting with broad strokes of the U.S. government and most importantly with the American people on the crucial issue of values.
Sometimes you have a PR problem, other times you just have a problem. Saudi Arabia has both. And while Saudi Arabia, under the leadership of Deputy Crown Prince Mohamed Bin Salman (MbS) has boldly embarked on a historic campaign for change to fix its many problems, there is no evidence of him or anybody in the Saudi government crafting a robust public diplomacy campaign that seeks to highlight the Kingdom's positive contributions to the region and the world, clearly explain its position on the disastrous war in Yemen, and combat head on the vast misperceptions about the country and its alleged connections to violent extremism.
Nobody expects Saudi Arabia, an absolute monarchy, to turn into a liberal democracy. But the Saudis would be amazed at how much of a difference a multifaceted strategic communications program would make. Look at Israel, Taiwan, and the UAE, for example. Neither is a perfect match in terms of shared values with the United States, yet each country has learned to relate to and communicate with a large net of Americans on issues including the rule of law, social justice, female empowerment, tolerance, modernity, and innovation.
Saudi Arabia scores low on most of these categories, but the changes it has gone through over the past decade and the ones it has planned under MbS's leadership are nothing short of transformational. The problem is that these have gone almost completely unnoticed in the United States. Why? Because no one in Saudi Arabia has bothered to tell the story.
Gone are the days when U.S.-Saudi bilateral affairs could be handled over a phone call between the Saudi King and the U.S. president or a stroll in a ranch in Texas. This is a time for meaningful and sustained engagement across various public and private sectors and domains. People-to-people exchanges—whether cultural, economic, or political—are now vital to government-to-government relations. American misperceptions about Saudi Arabia—now growing—will not go away until Riyadh goes out of its comfort zone and makes its case not only to Washington but also to the American people.
The U.S. Jewish community should be a priority, given its superior political organization and healthy influence in U.S. public policy. This engagement process should be easier today because relations between Israel and the Arab Gulf states are closer now than ever before. With regard to the issues, women's rights and the fight against violent extremism should be top priorities.
MbS can't do this all on his own. This must be a collective effort on the part of Saudis, across government ministries and in collaboration with the private sector and Saudi individuals. But he could and should be the face and orchestrator of this reformist movement. He will have the opportunity to work with a like-minded counterpart in Washington—another espoused radical reformer in Donald Trump, who also wants to make his country great again. They have a lot in common.
Also, a U.S. Congress that will be controlled by Republicans will be tougher on Iran. That's music to the ears of Riyadh. But it all starts with the Kingdom. There must be a full appreciation of the mistakes of the past and the new formula that must be instituted to repair the U.S.-Saudi relationship.
Putting U.S.-Saudi relations on a more stable footing is not only critical to address the region's vast chaos and many, future challenges but also for Saudi Arabia's National Transformation Plan and Economic Vision 2030. Saudi Arabia will need security, technical knowhow, capacity building, and foreign investment to get this major reform process right. Only the United States can deliver effectively on all four. And MbS knows it. In a recent meeting with the young leader at the Saudi Ministry of Defense, over which he presides, he spoke honestly and effusively about the value of having a partner like the United States, putting a ton of emphasis on the relationship, to which he said there is no credible alternative. He values American advice tremendously and expects the United States to continue to push and criticize the Kingdom constructively. However, U.S. help, and regional stability, will require a rebalance in U.S.-Saudi relations. The time for that has come.
Bilal Y. Saab is Senior Fellow and Director of the Middle East Peace and Security Initiative at the Atlantic Council