Rebekah Brooks Arrested: The Rise and Fall of Murdoch's Protegee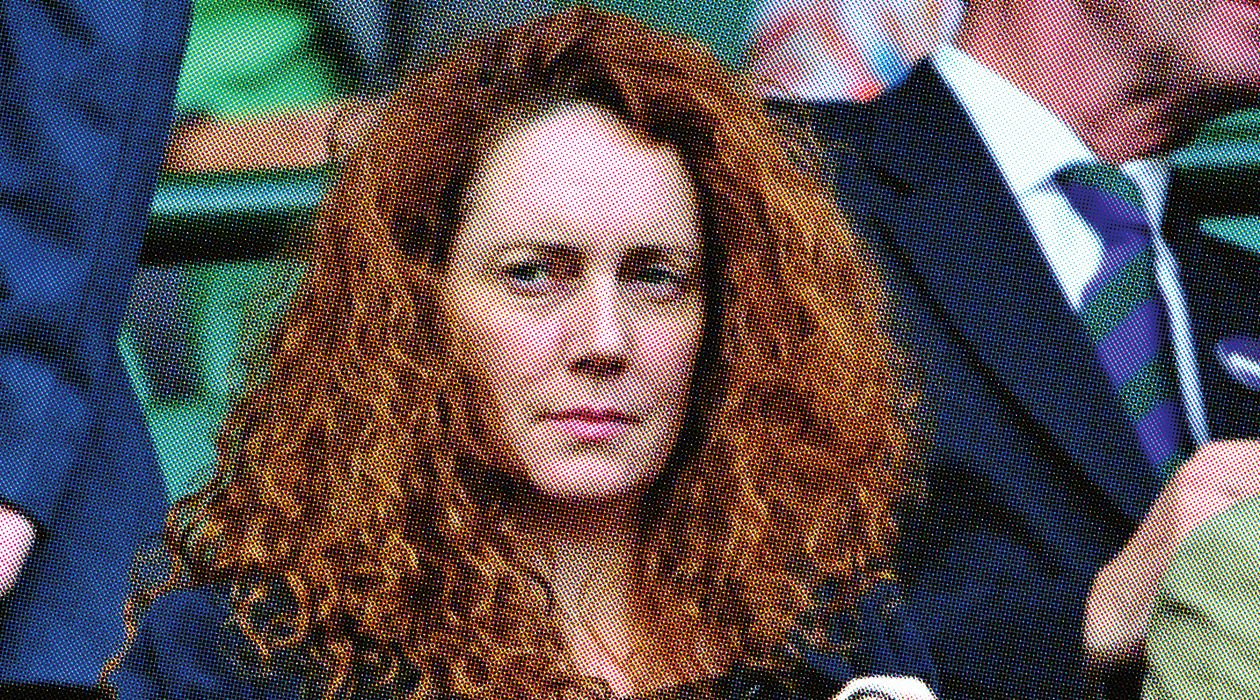 UPDATE: Scotland Yard has informed the mother of Sarah Payne, an eight-year-old girl who was abducted and murdered in 2000, that they have found evidence her voicemail was hacked by News of the World investigator Glen Mulcaire. Police found personal information about the Paynes in Mulcaire's notes, which they believe may be related to a special phone given to the girl's mother by then-editor Rebekah Brooks.

Minutes after Rebekah Brooks announced her resignation as chief executive of News International—among the most stunning reversals in Rupert Murdoch's monumental career as a media baron—the plaintive words of a former staffer at the now-shut News of the World were posted on Twitter: "It feels a bit like we've been sacrificed for nothing."
An image of sacrifice was present, ironically, in Brooks's parting statement, when she said that her "desire to remain on the bridge" was "detracting attention from all our honest endeavors to fix the problems" that beset Murdoch's News Corp. "Therefore," she said, "I have given Rupert and James Murdoch my resignation." With that, the woman at the heart of the scandal that is consuming Britain—a tabloid editor who was the apotheosis of Fleet Street's incomparably amoral "hack" culture—opened a new chapter in a tale that promises to be littered with many more scalps than Brooks's own.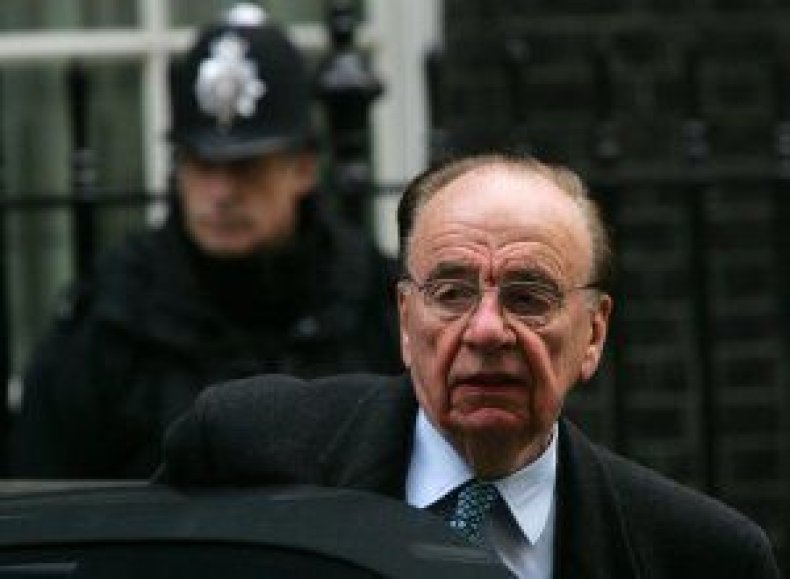 And what a scalp hers is, metaphorically and—as we're constantly reminded—literally. There is scarcely a story about her in the British press that does not dwell on her magnificent mane. The tabloids refer to her unfailingly as a "flame-haired temptress"; the broadsheets—the more up-market newspapers that affect a disdain for the tabs—as "Titian-tressed" or "Pre-Raphaelite." Either way, Brooks's appearance is an essential part of the narrative—offering a disconcertingly sexy complement to a biography that boasts great prowess in the exercise of power, vengeance, and subterfuge, dark arts that many observers have come to associate with Murdoch's media empire.
The 43-year-old Brooks was, until her resignation on July 15, a member of Murdoch's innermost circle. As editor of News of the World from 2000 to 2003, she is a pivotal figure in the worst scandal to have engulfed the Murdoch media, including charges of hacking by News of the World and Sun reporters into the cell phones of celebrities, politicians, 9/11 victims, and a murdered English teenager, as well as the payment of bribes to policemen for scoops and information. The hacking took place on an industrial scale: Scotland Yard suspects that there were 4,000 victims. And yet Brooks, on whose watch at News of the World much of the worst malfeasance occurred, has insisted that she didn't know it was happening.
This assertion has always seemed incredible. Brooks was a textbook Murdoch tabloid editor, hands-on, scoop-obsessed, and steeped in cutthroat competition in which the ends—a good story—always justified the frequently unedifying means. A veteran media executive with intimate knowledge of Murdoch newspapers told NEWSWEEK that it was as inconceivable that she did not know about (or even greenlight) the hacking as it would have been for her to go to Les Hinton, then executive chairman of News International, and say, "Les, there are terrible things happening at the paper, and I have to fire all these hackers."
Now Hinton, too, has resigned—he did so as NEWSWEEK went to press—paying the price for telling a parliamentary select committee in 2007 (and again in 2009) that the hacking at News of the World was merely the work of a rogue reporter. He is the highest-ranking Murdoch executive to fall on his sword. Above him, now, are the Murdochs themselves.
So how did Brooks surf on the power wave so high and for so long? She became CEO of News International in June 2009, but her job title scarcely begins to do justice to her profile in Britain. "She was drunk on power, and she had amazing power," says Hugh Grant, the movie star and a frequent tabloid target who has become Britain's favorite critic of Fleet Street. "She was best chums with the prime minister—this prime minister, the previous prime minister—and was virtually running the country. And people liked that. They said they thought she was an interesting person to have to dinner. I'd explain about the evils and excesses of the press, and they thought, oh, Hugh's chippy."
For all her potency, Brooks was recognized—sometimes grudgingly—as a person of considerable charm, which she used to achieve not just unusual career success but also a deep penetration into the Murdoch family circle. Those who know her say she knew how to play both father and son, swiftly adjusting her point of view or position almost in midsentence if she sensed it wasn't going over well with one of them. And no one was more susceptible to her charm than Rupert Murdoch, who treated her, in effect, like a daughter.
As recently as July 9, the tycoon rushed to London from a media conference in Sun Valley, Idaho, to huddle with Brooks. The next day, as News of the World was selling out its final issue, a beaming Murdoch put his arm around her for the benefit of a media scrum outside. Asked his first priority, he pointed at Brooks and said, "This one." The two made a cozy picture—deeply paternal older man alongside his eye-catching protégée—even as News of the Worldstaffers seethed, their pink slips in their pockets. (The newspaper's premises have now been cordoned off as a crime scene.)
The picture masked a growing rupture within the Murdoch family. Five days later, Elisabeth—Rupert's powerful daughter—was reported in The Daily Telegraph as having said that Brooks had "f--ked the company." This from a woman who was—if not Brooks's BFF—close enough to her to invite her to her hen party when she was married in 2001.
Elisabeth Murdoch's anger at Brooks was not the only rage on display. Leaders from every party took to the floor in the Commons to denounce News International and, in many instances, Brooks personally—confirming her status as the most infamous woman in Britain. A former News of the World employee (who wished to be described as "loyal") told NEWSWEEK: "Murdoch is very weakened. Even his support of Rebekah Brooks last weekend shows that Rupert himself—who's been respected for years in the industry—has lost the plot. What Rebekah's done is worn the cape of Rupert Murdoch as a kind of wizard's cloak to weave all the magic she wants to weave. It's all come tumbling down now, because people aren't afraid of Rupert Murdoch anymore. David Cameron realizes that he didn't win the general election. It wasn't 'The Sun Wot Won It," it was 'The Sun Wot Didn't Make Any F--king Difference at All.'?"
So great has been the consternation over Murdoch's tabloids that even former prime minister Gordon Brown made a rare appearance in the Commons to rail against them. And in an interview with the BBC, Brown recounted how, in 2006, Brooks, then editor of The Sun, called to inform him that she was going to reveal, against their wishes, that the Browns' newborn son suffered from cystic fibrosis. "We were in tears" after the call, Brown said, describing his wife's condition and his own. And yet, three years later, he was able to put that hurt exquisitely behind him and attend—along with Prime Minister David Cameron, and a host of Britain's celebrities and power elite—Brooks's 2009 wedding to her second husband, a horse trainer named Charlie Brooks. (Her first husband was a bull-necked actor from the soap opera EastEnders. Their marriage ended some time after she allegedly assaulted him in the course of a domestic row, and spent a night in jail. She was later released without charge.)
Brooks and her new husband became part of "the Chipping Norton set," a group of powerful people in politics and the media who live close to each other in a set of Cotswold villages that are a very English version of the Hamptons. This is the milieu in which Brooks's ambition achieved its fulfillment—a place where the worlds of Thackeray and Jilly Cooper came together. Brooks is a Becky Sharpe, a Northern girl who has vaulted ever upward into the political stratosphere, her husband a well-bred hunk straight out of the pages of Cooper's Rutshire Chronicles. Their neighbors include the Camerons and Elisabeth Murdoch, whose husband, Matthew Freud, is a PR honcho whose firm is acknowledged to be the beneficiary of News International connections. (People who know him say that he is furious—and despondent—over the present combustion of his Rolodex.) The area borders Cameron's parliamentary constituency, and is a place where the powerful seek to hang out away from the media glare. Now it can be said with only a trace of exaggeration that every satellite truck in the country is in Chipping Norton.
Brooks seems, at first blush, an unlikely villain: fun-loving and flirty, but with a presence that exacts awe (and occasionally lust) from grizzled hacks. From the age of 14, Rebekah Wade—her maiden name—knew she wanted to be a journalist. She grew up in a middle-class family in Cheshire, spent a short time in Paris learning French (a language not often encountered on the CVs of Fleet Street hacks), and returned to London to land a secretarial job at a short-lived tabloid called The Post.
"She was very good at empathizing with people, and perhaps sincere in it, too," recalls Tim Minogue, an editor at Private Eye, who worked alongside Brooks at The Post. "She was very keen on moving up and wanted to learn how reporters went about their work. It was rather touching that she was so keen to get on." And get on she did, with gusto, becoming not merely an exemplar of the incestuous nexus between the political establishment and the media, but also the face of the Murdoch empire in Britain.
Brooks's charm, while seemingly infectious on powerful men like Blair, Brown, and Cameron, is lost on Hugh Grant. "I've bumped into her a couple of times at parties and I've always run straightaway. It used to make me absolutely livid that she was invited to showbiz society do's and would stand there as though she were a perfectly civilized human being."
Why did Murdoch keep her on board for so long, even as every major British politician called for her dismissal? "Anybody else would have gone in a flash," says Minogue. "The hold she has over Murdoch is extraordinary." Fleet Street believes she was acting as a firewall for James Murdoch, the heir apparent. James kept a relatively low profile in the days preceding Brooks's resignation and was readying himself for his interrogation on July 19—along with his father—by the Commons' media select committee. Brooks will be questioned, too, and Britain can't wait for the drama to begin. What will she say? How damaging might she prove to her former bosses and to the company that employed her for 20 of her 43 years? To be sure, her resignation leaves James directly exposed to the elements of withering censure. With his Marine crewcut and overemphatic confidence, he does not have his father's charm or humor. A senior British editor told NEWSWEEK: "I think James is not in a good place."
Tony Blair, supine throughout his years at 10 Downing Street in his desire to please Rupert Murdoch, has finally started to ask himself some questions. "There is this issue with the way the media interacts with politics and public life," he told NEWSWEEK. "It's in the public's interest for that to be transparent. Part of the problem has been a tendency where really powerful news organizations with massive penetration…can become incredibly powerful instruments … of political movement." In office, Blair had pandered to the Murdoch machine. As Peter Oborne has written in The Daily Telegraph, Brooks and other News International editors were seated right behind the cabinet whenever he addressed the Labour Party conference.
Sensing his weakness, Brooks appears to have played psychological games with Blair, offering him the support of her pages while also using them to pursue campaigns he found distasteful. One of those was "Sarah's Law," a campaign against pedophiles that involved naming and shaming them on the pages of the paper, inciting mobs to take vigilante action. A Murdoch reporter recalls that Brooks sent a gift of baby furniture to the Blairs after their son Leo was born, and wrapped it in Sarah's Law newspaper covers—even though Blair hated the campaign. "She always had the edge," this reporter recalls.
Blair now acknowledges that politicians are constantly worried about maintaining friendly relations with powerful media types. "Yeah, well, why wouldn't you be? That's the honest truth about it. I was at the top of the British politics for 15 years. And the fact is your relationship with the media mattered. Did it make you feel uncomfortable about it from time to time? Yes, absolutely."
London's mayor, Boris Johnson, a former journalist, has a typically contrarian view: "I think we're going through one of these periodic firestorms of hypocrisy," he told NEWSWEEK. "I've got no doubt that a good number of papers were engaged in identical practices to those of News of the World. The confected outrage about the intrusions that you're reading in some newspapers that I won't mention by name, except to say that they're the Daily Mail—I'd be amazed if these papers weren't engaged in similar practices. Including the Daily Mirror and maybe others as well."
What is not in doubt is that a newly emboldened Britain has taken a heavy toll on News Corp., and on Brooks. On July 8, the Friday afternoon after which she informed News of the World staffers of the imminent shutdown of the paper, an all-hands meeting took place at News International's Wapping HQ. An employee who was there told NEWSWEEK: "Everybody was understandably down—having been branded toxic in the press and given their severance packages, etc. And Rebekah was no different. Normally she's a very glamorous-looking woman, but she had her famous red locks tied behind her head in a Victorian-style bun. She looked a bit like a homeless person, actually—disheveled. She had a blotchy complexion—the look of someone who's under a lot of stress."
In truth, Brooks was not always reviled—and certainly not by her peers before she became editor. When she started at News of the World two decades ago, old hands, it is said, liked what they saw, and went out of their way to help her. A window into her management style, however, is offered by Ian Kirby, who, until July 10, was its politics editor. "People were either scared of her, or they loved her, and quite often it was both." Kirby recalls that Brooks "was a good editor," even though she was very green when she took over the paper. "She was a brilliant networker and drew News of the World into the mainstream. Before, we'd been the bad boy on the outside. What she was good at was raising the profile of the paper. She realized how to have an impact."
Brooks rejected the snobbery of anybody who derided tabloids, and encouraged her staff to be proud to work for News of the World. "You were always at the front of the queue," said Kirby. "Absolutely everyone would take your call."
Those days are over for News of the World. And they are quite over, it would seem, for Rebekah Brooks as well.
With Dan Ephron and William Underhill