Ron DeSantis Calls Rebeka Jones the 'Typhoid Mary' of COVID, Lauds Twitter Suspension
On Monday, Twitter suspended the account of Rebekah Jones, a former Florida Department of Health analyst who claimed she was encouraged to manipulate data to make Gov. Ron DeSantis' COVID-19 response look better. Today, the Republican governor's office praised the social media platform for taking action against Jones.
"This decision was long overdue," the statement read. "Rebekah Jones is the Typhoid Mary of COVID-19 disinformation and has harmed many hardworking DOH employees with her defamatory conspiracy theories."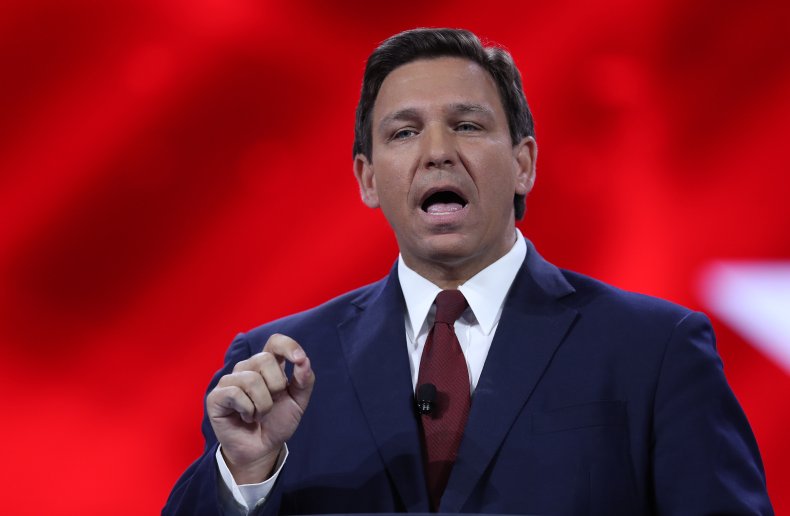 In May, Florida gave Jones whistleblower status months after a December police raid on her home. The Florida Department of Law Enforcement said in a statement that a search warrant was issued because Jones was suspected of hacking into a Florida Department of Health computer system and sending an unauthorized message to members of the State Emergency Response Team.
State police confiscated electronic devices, including a personal phone and laptop computer, during the raid. Jones filed a lawsuit over the raid, though the suit was later dropped.
Jones contended that the raid was in retaliation for her claim that managers at the department encouraged her to alter figures about COVID-19 in Florida, including a charge that she was ordered to delete some positivity tests. Jones also said her speaking out about these claims resulted in her May 2020 firing.
However, state officials said she was terminated for insubordination after being reprimanded several times for violating an agency policy about not communicating with the media.
DeSantis has previously disregarded reporters' questions regarding Jones. When asked about her at a news conference in June 2020, he told the press: "You guys have been on the conspiracy bandwagon for months. You have no evidence for it. You need to move on. You really do. It's embarrassing at this point."
Today, DeSantis' office's statement was more direct in its criticism of Jones. The statement also said, "I hope someone will ask Ms. Jones why she thinks she got suspended—will she allege that Gov. DeSantis is somehow behind Twitter's decision? That would be deeply ironic if she tried to spin that falsehood into her conspiracy theory, given the Governor's stance on Big Tech."
Twitter has not commented on the suspension of Rebekah Jones from its platform. She spoke with E.W. Scripps reporter Forrest Saunders after the action was taken against her, and she said she believed it was for the "overzealous" sharing of a Miami Herald article covering her allegations against the state.
Newsweek contacted Twitter and DeSantis for comment but did not hear back as of press time.
Newsweek, in partnership with NewsGuard, is dedicated to providing accurate and verifiable vaccine and health information. With NewsGuard's HealthGuard browser extension, users can verify if a website is a trustworthy source of health information. Visit the Newsweek VaxFacts website to learn more and to download the HealthGuard browser extension.